Stephenie Hamen is dedicated to creating a prettier, happier, and more beautiful world, at least in her little corner of the prairie, in Sun Prairie, WI.
Stephenie was holding crayons and a hammer when she came out of the womb and hasn't stopped since. By three she had her own workbench in her dad's woodshop and was going thru reams of newsprint with wild abandon.
Stephenie is a mixed media artist, paper crafter, avid home cook and recipe writer, as well as a mother of 2 boys, Owen and Jacob, and wife to Matt. Stephenie started out as a teacher and loves to take that passion for education to teach others about creating and living an artful life.
Stephenie enjoys teaching and is always open to teaching classes at a store or event – contact her for more information!
She previously worked as the content manager for Fiskars Brands, Inc. and is a certified Ranger Ink demonstrator.
Art Shows:
Named "Best in Show" Downtown Sun Prairie BID Art Show in 2014
Exhibited at several local shows across Dane and Sauk Counties in 2014-15.
Art Exhibitions:
Video Work:
Publications:
I have had several opportunities for publication and for being a guest on various blogs. Below is a small list of this work – more is available upon request.
Work History:
2016 – present: Contractor for Tonic Studios, Inc.
2014 – present: Owner and Artist, The Vintage Prairie (My Crafty Adventures, LLC)
2008-2014: Content Manager, Fiskars Brands, Inc.
2006-2008: Founding Lead Fiskateer
1998-2008: 10 years of teaching experience, focused on children who are Deaf or Hard of Hearing, Primarily birth to three, with 2 years in Pre-K/K.
Certifications:
Ranger Ink Certification – 2013
Master Gardener Certification – Dane Co. Wisconsin – 2010
Educational Background
MA 2003 Northeastern Illinois University – MA in Early Childhood Special Education
BA 1994 MacMurray College – Graduated with BA in Deaf Studies: Teacher Education, Summa Cum Laude
The True North Pledge
As a creator, I decided to put together my mission statement and my vision for the type of artist I want to be. This is my way of finding my True North…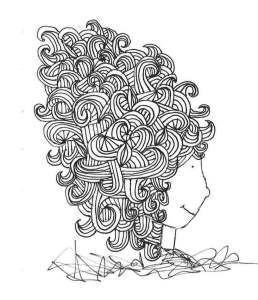 To make art you must be
honest,
open,
vulnerable,
and true to yourself.
Real art is not created by fake people.
Real art
– no matter the medium –
is created by people who are feeling and experiencing
everything
so fully that they must channel into something
more than themselves.
Something tangible.
Something affecting.
Something that moves others in emotional ways they did not know were possible.
This is the root of art.
This is why art evolves –
you, as artist, move from one stage to the next –
never sitting still.
Always feeling.
Always experiencing.
Always documenting.
The medium may,
or may not,
remain the same,
but the composition,
the tone,
the score,
the colors,
and the shapes change.
True art is ever evolving in harmony with the artist that creates it.
Be true to yourself
and dare to
create the art you were born to make.
The art of today's experiences.
Be brave.
Be bold.
Go and create.
If you are brave and bold, I encourage you to follow your true north and pledge to be the honest artist you are meant to be.