Sadly, it is that time of year again when we have to start thinking about sending the kids back to school.  It feels like the summer has just flown by!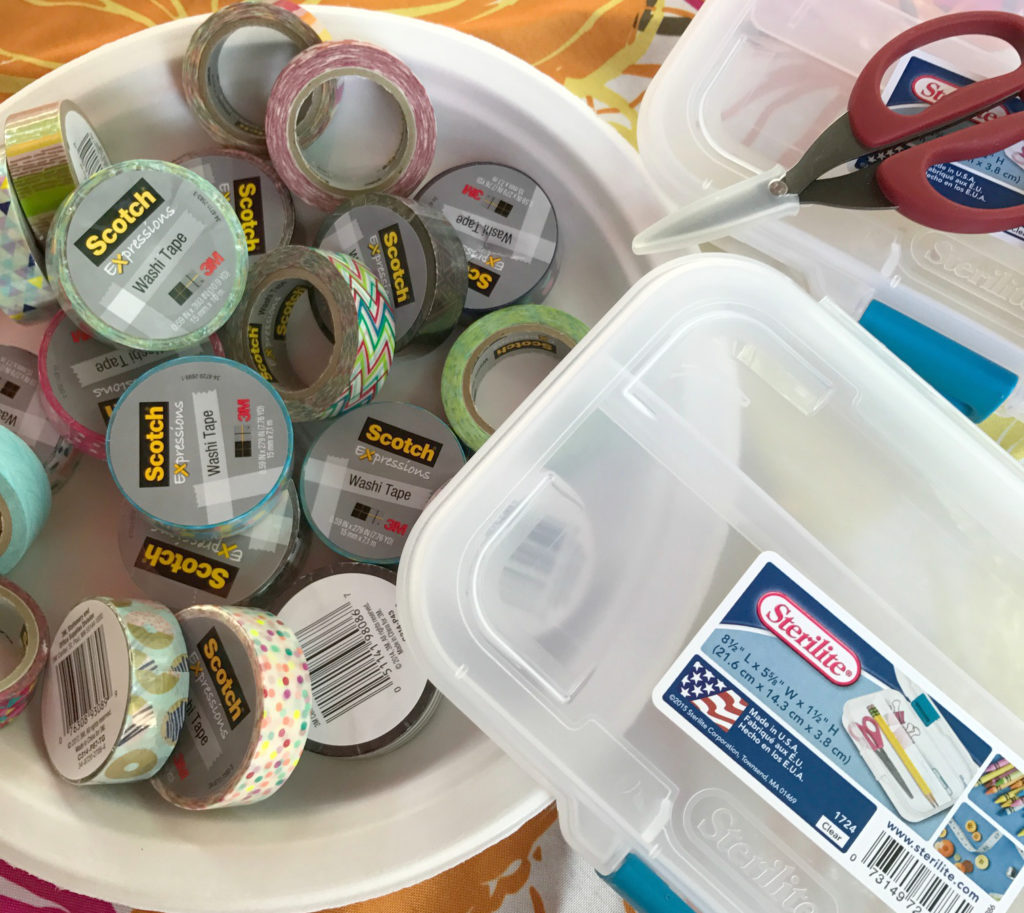 To start getting ready, Jacob and I thought it might be fun to spend some time crafting pencil cases to add a bit of a personal touch to these plain cases from Target. So we grabbed a bunch of Scotch washi tape, some scissors, and went out onto the deck to enjoy the summer weather.
Supplies: (includes affiliate links)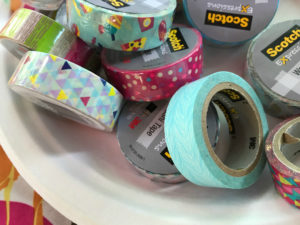 Sharpie
optional – decoupage
Creating our pencil boxes:
***One thing about using washi tape on a project like this.  It is removable.  Which is awesome if you want to change up your case throughout the school year. If, however, you like what you did and you want it to stay, use the decoupage to seal it into place. For Jacob's we would have needed to leave more of the plastic showing to do that so that it holds.
To create his, Jacob, began running strips of washi down the middle of the box, working from the center, out.  He picked food themed washi tape – of course – to create his.
He used the scissors to trim the edges.
Then he ran some washi around the edges to seal the edges in.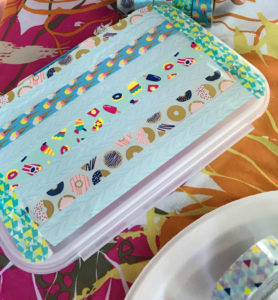 To create mine, I grabbed some coordinating black tapes.  I cut off some strips of each pattern and began cutting them into banners.
To quickly cut the shapes, I folded the sticky side out and used my snips to cut the notch from corner to middle.   This helps to make the banner even.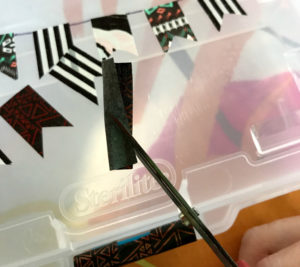 To help make the container more seamless looking, I carefully applied strips to the lock, covering the blue.
I finished adding my banners and then used the Sharpie to add the string.  *** note *** if you are going to decoupage this, do that PRIOR to using the Sharpie otherwise it will come off and you will have to redo it.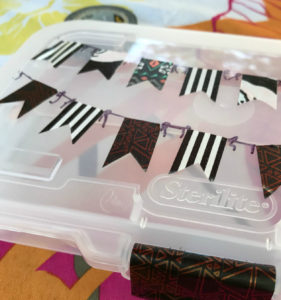 There are so many ways to make this project – these are only two possibilities.  So, why not grab some washi tape and create a special pencil box for your student heading back to school!