A few months ago, Mary reached out, asking for me to do a custom piece for her, based off of a quote that she loved and wanted to be incorporated into the work.  She had seen my work at a local shop, The Regal Find, and asked for my contact info.
Needless to say, I was thrilled to do a custom piece for her and it was great fun getting back to what I love to do – make art.
While it was slow going at first and nerve racking…  I always worry about disappointing someone when I do something like this…  it was a true joy to get to do this for her.
After delivering it to her home, she said I could share it with all of you.  I hope you love it as much as Mary does and as much as I do as well!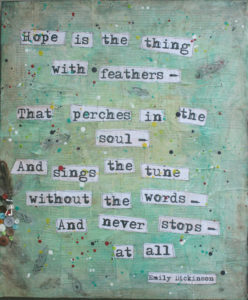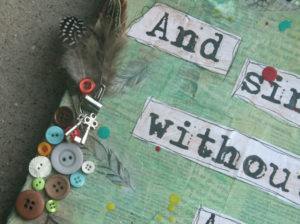 And, as a bonus, I have created an 8×10 free download for you of this piece!  Here's the link to get to get yours!