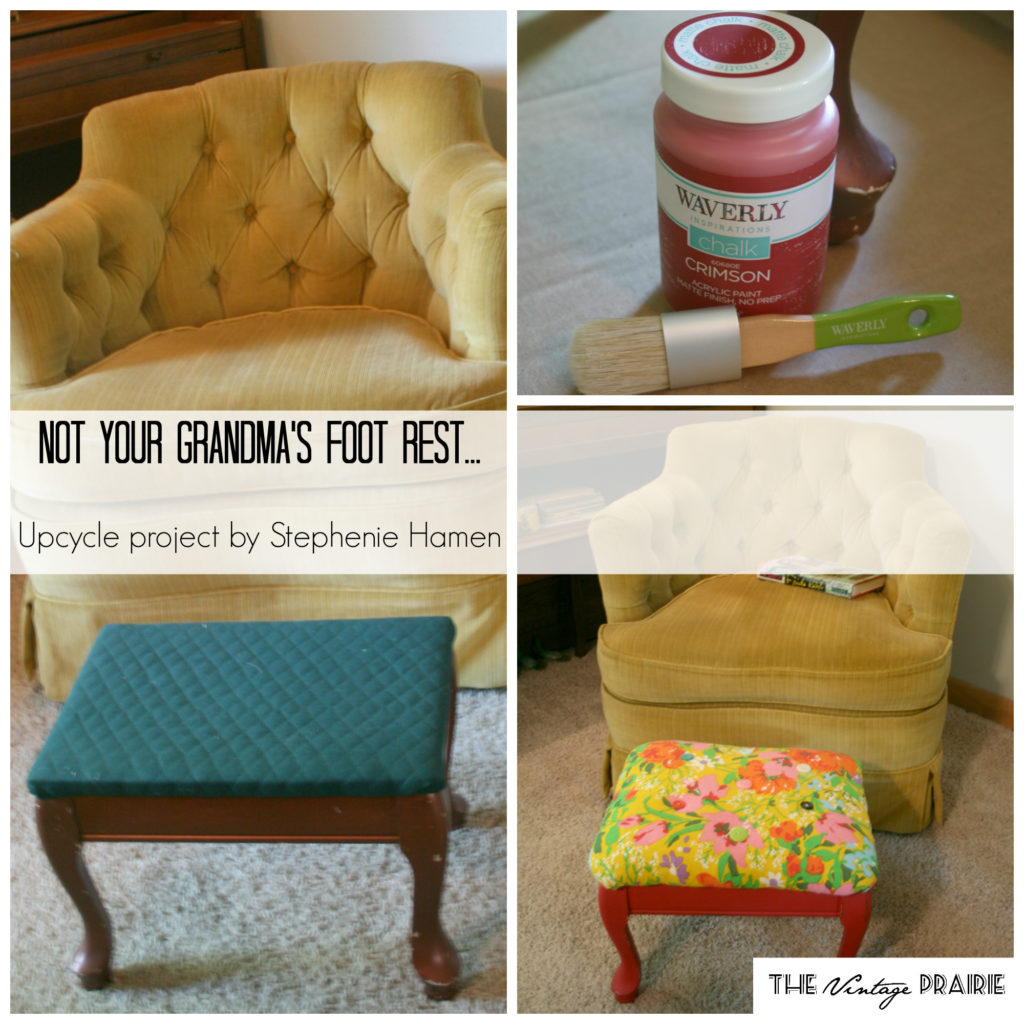 A few months ago I found this adorable chair at a resale shop.  It is the perfect little chair to sit and read a book in.  It is velvety, snuggly, and comfy…  I love it.  The only issue is that I needed a foot rest to go with it to reach that ultimate level of maximum comfort.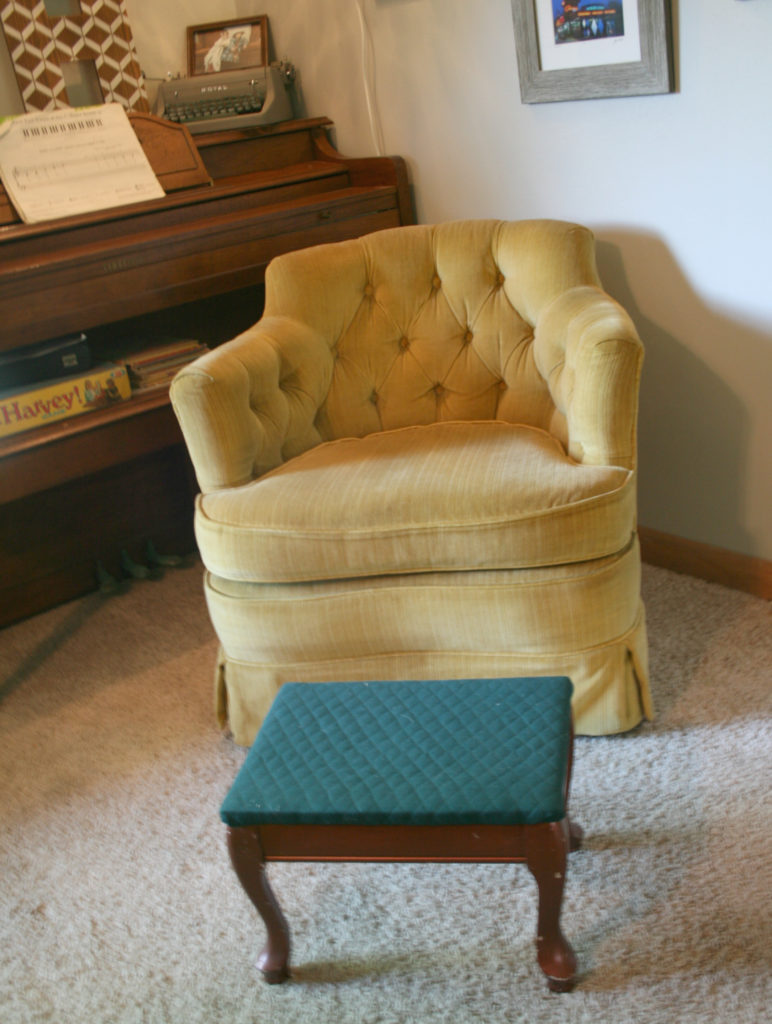 I realized that I had one downstairs that I bought for about $5 a few years ago, planning to upcycle it, but never did.  Then I saw the fun fabric I had also been hording and lightning struck!  Why not create something bold and fun, breathing a little color and life into the space?!?!
Supplies
Old foot rest
Screw driver
Pillow
Fabric
Buttons
Needle and thread
Staple gun
Sanding block
Scissors
How to create this project:
Take your existing foot rest apart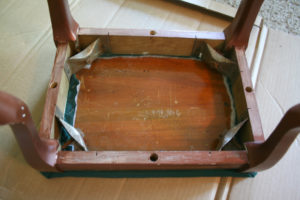 Add a coat of chalk paint to the base. Allow it to dry.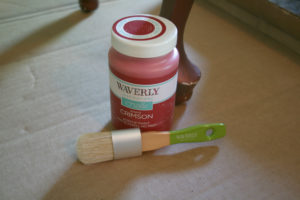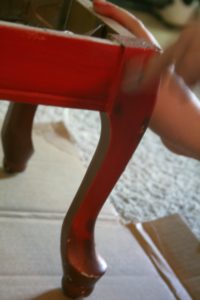 Apply a second coat and allow it to dry.
While the paint is drying, begin rebuilding/recovering the top.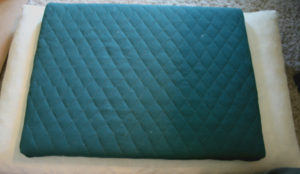 Cut the pillow and stitch up the edge to fit the size of your top.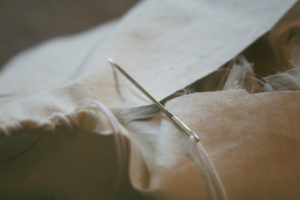 Going through the bottom of the pillow, begin sewing on buttons to create the pretty top.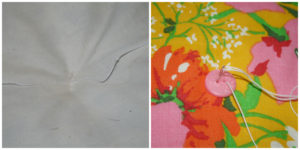 Once the paint is dry, add a coat of clear wax in order to seal the paint. Allow it to dry.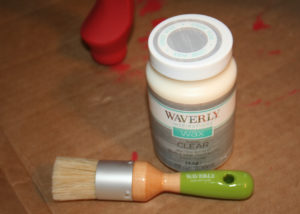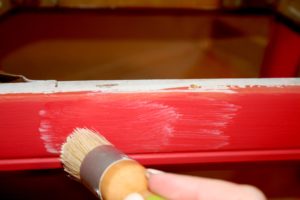 While the wax is drying, use your staple gun to attach the new padding to the top portion of the foot rest.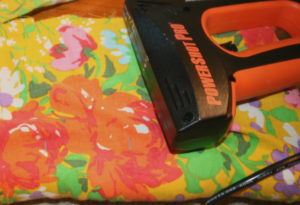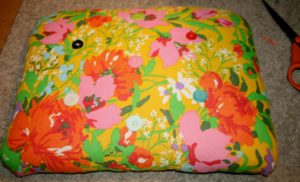 Use the sanding block to create some distress to the wood.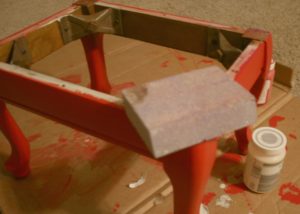 Re-attach the base to the top.
Now, all that is left to do is to grab a book, sit back, and enjoy my "new" foot rest!
Ah…  that's better.