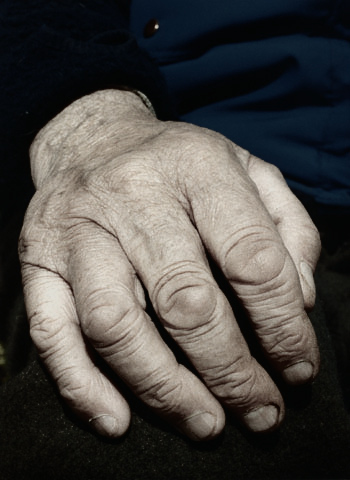 I'd called ahead, pre-ordering my lunch. The woman on the phone said to pick up at the bar in about 15 minutes.  So, I popped out of the office and ran over to the restaurant to do just that – grab a yummy avocado and beet salad to eat at my desk instead of my normal leftovers.
It was a last-minute decision.
I park – it is steamy outside, so I hurry into the building because my car's air conditioning is broken and I am already drenched, knowing I have to go back and look presentable at the office.
I find a spot at the edge of the bar, let the bartender know I am picking up a to-go order and she tells me it will be a couple minutes.  She's slammed – the only one behind the bar for a two-story brewpub on a Friday at lunch.  She goes back to making drinks and filling orders while I grab a seat and wait.
Then he walks in, smelling of alcohol, aged teeth, crooked and somewhat rotten, wearing Harley Davidson suspenders and a smile.  He sits down right next to me.
And I knew – he was going to be a talker.  You know that feeling…  the one where you can sense this person is going to want to chat with you until the sun sets, even if you aren't really interested and you are in a hurry to get back to work?
He says hello to the bartender who is already pouring his wine even before he asks.  She asks him what he wants for lunch today and puts that order in too.
She rebuffs his attempts to chat as she is busy and can't be his ears today…
So, naturally, he turns to me and says, "Are you from around here?" and my heart sinks.  I mutter something vague about working close by, avoiding eye contact at all costs, hoping he can read my body language.
He pushes on, "No.  Where do you live?"
I answer.
"Oh.  You come here often?"  All I can think is he's using every old pickup line under the sun to start conversation with a woman young enough to be his daughter – probably even his granddaughter.
He's resilient – I  tell him only a few times and that I work close by.
This chit chat goes on for about another 2 minutes.
And then he starts to tell me about his life and my heart starts to break, melt, and fall in love a bit…
In short, he's been a pilot in WWII and Vietnam, while raising a family here, becoming a surgeon, and then the chief of surgery at a hospital.  He's an artist, an avid reader, a teacher, and a proud, passionate father of a son who bunked his undergrad success as a geologist, turning down jobs from around the world to become a doctor, just like his father.
At some point his food arrives and we continue to chat, unaware of the steaming pot of mussels now sitting on the bar.
The bartender interrupts to say that there was a massive mistake in the kitchen and that my order was lost.  They are making it now – they're sorry…  yada yada yada.
I nod quickly, turning back to my new friend, desperate to hear more of his stories.  His animated, wrinkled hands dance in the air as he talks.  I am enthralled.
Then he says the thing that makes my heart melt and causes me to not only fall in love with him a bit, but also question my own choices, my own decisions, my own path…
"When I was a surgeon, I never worked a day in my life.  This sounds so ridiculous, but I woke up every single day knowing that today was going to be a great day." 
He talked a bit more and then told me that 15 years ago he had retired.  His eyes began to fill with tears.
"Now, I wake up every day and I don't know what to do.  Have you ever loved doing something so much, that, when it is gone, when it is over, you don't know what to do with yourself?" 
My heart broke.
For him.
And for me.
For him – he loved being a doctor so much that not being one is harder than being in war, harder than raising a family, moving, basic training, and residency.  It was heart-breakingly painful, and from other bits I gathered, depression-inducing, leading to a nice love of wine for self-medicating purposes.
For me – I realized that only once have I felt that way – that feeling of waking up in the morning, excited to see what the day held, totally and completely excited about my work, and feeling at peace and at one so much that it wasn't work, it was play.
And that broke my heart.
That feeling is gone.
And as I sat there, in the quiet for a few minutes with him, a sadness shared between us. Two complete strangers that met at lunch who would never normally meet – we had a silent understanding of moments and opportunities lost, time passing too quickly, and a lack of intrinsic motivation.
My salad came, along with a long apology, to break up our moment in the corner of the pub.
I shook his hand, told him my name, and he kissed the top of my hand, saying it was a pleasure.
He didn't tell me his name.
I don't know if I will see him again.
But I hold his story, his impact on me in that brief encounter, in my heart.
I am forever changed by that 25 minutes in the corner of a pub…