Today was all about getting set and started on my 40 days of intention.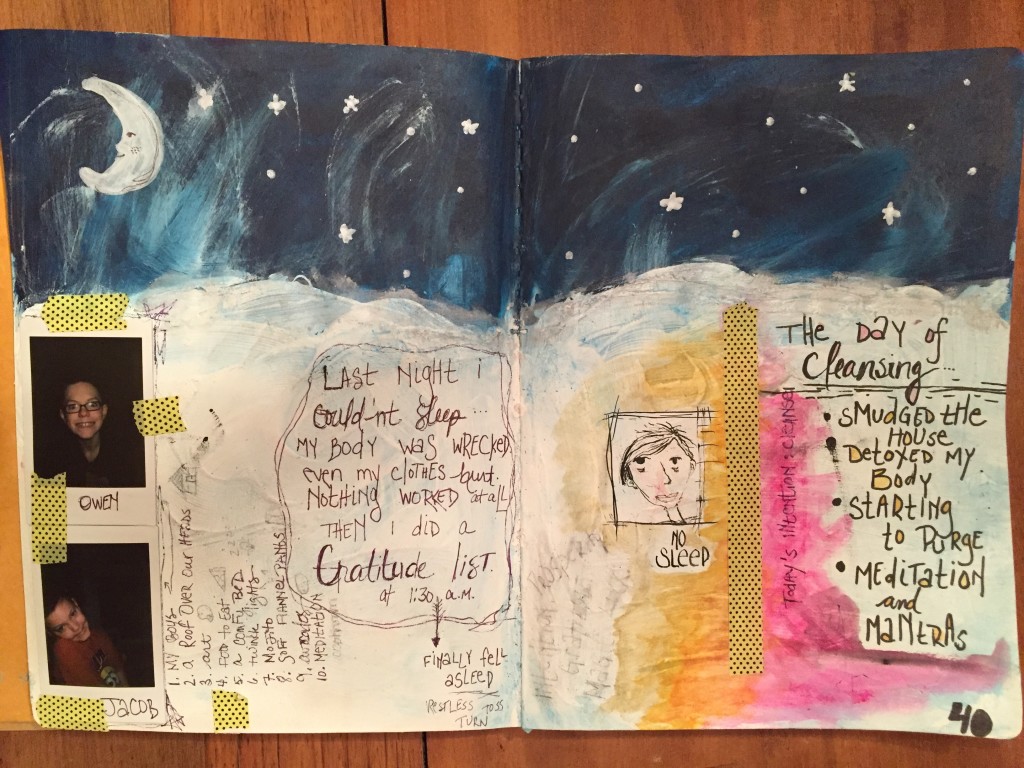 I decided to do a day of cleansing and purging to help start the year and this process of intention off with a clean slate.
So, I cleansed.  Everything.
I cleaned the house.
I smudged the house.  This was a new endeavor for me.  I have never done this before.  It was intense and wonderful.  Matt had taken the kids out for the morning, so I was able to full commit to a walking meditation while smudging the house.  It was a very comforting and spiritual feeling.  I felt lighter and like the house was somehow more blessed and free…  it was great.
Then I did a cleansing bath: Epsom salt, lavender essential oil, joy essential oil, and baking soda.  Hot water, soaking and listening to music, relaxing and detoxing myself.  It was wonderful.
Then I began to purge some of the "stuff" in our house, pairing down what was going back after the holiday decorations and starting to create my purge pile for this year.  We will be doing a lot of this throughout the year.  I want to let go of the "stuff" but keep the memories.  They are not mutually exclusive.
Now, I got to thinking about some other ways that I could cleanse the house and myself, that maybe would be additional ways to help clear out and reset the slate.
Neti Pot it up…  clean out the sinuses!
Detox tea – which I will be drinking later.  A great way to just continue to get the toxins out.
Steam clean the carpets – too much work for me today, but maybe I will get Matt on that!
Facial mask/facial – clear out the skin.
Burning ritual – write out things that you want to let go of – feelings, relationships, junk that's stuck…  then burn it (carefully!).  A great way to let go of bottled up bits you need to move on.
There are so many more, but these are just a few that I particularly like.
Today that meditation and cleansing was a focus of my mind – I truly gave myself over to that task, fully engaging in every aspect of it.  I felt completely refreshed, rejuvenated, and ready to start a new journey in my life.
Now that the slate is clean and I am ready to be more attentive and intentional, I am off to play Monopoly with my boys – no tv, no phone – just music, family, and laughter.
The first day of my 40 day journey has set the pace for the rest of this journey and I am so excited to see where this goes!