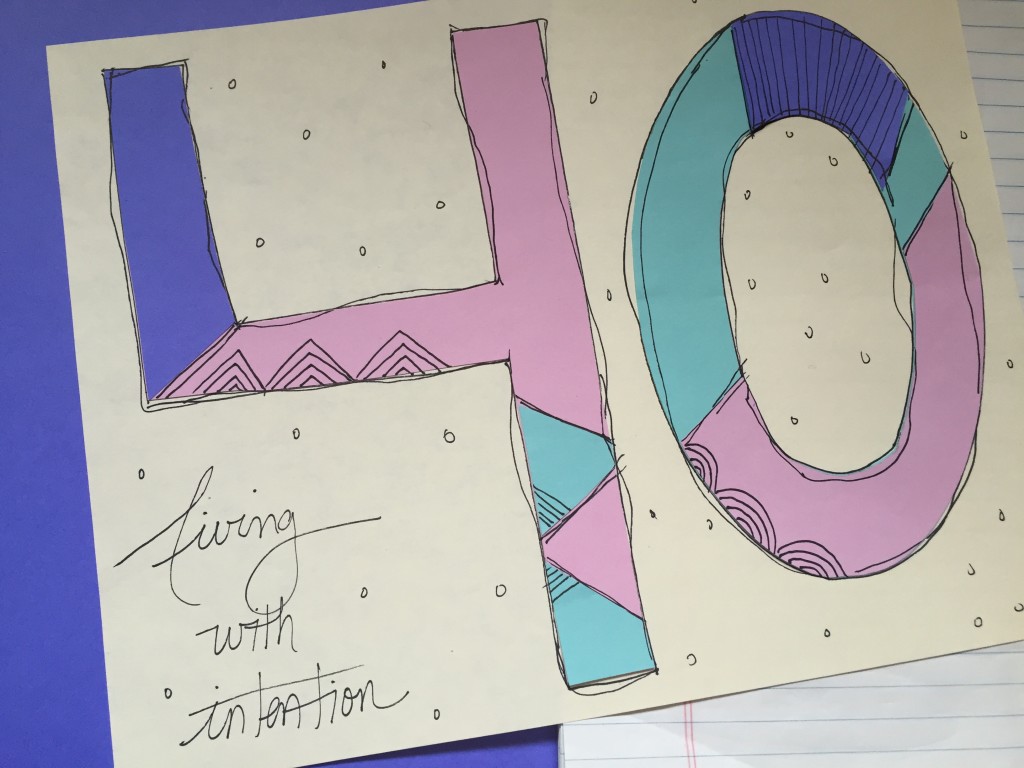 Early next year, which is actually only a few days away now, I will be turning 40.
Yup.  The big four-oh.
And I am good with that.
I feel like I have gotten to a point in my life where I am happy with who I am as a person and who I want to be moving forward.
Part of that has come from a yoga and meditation practice that has gone a bit defunct through the holidays, but has still had a significant impact on me.
Moving into January, I want to take time each day to live with intention and to do a better job of paying attention…  here's what I mean:
Intentions:
To not be so quick to anger
To be thoughtful in how I approach people
To be thoughtful in how I approach my life
Attention:
Notice the little moments when the kids giggle over silly jokes.
Fully engage in a board game without any digital or personal distractions
Actively listen to a story – no multi-tasking allowed.
These little things, when I do them now, make all of the difference in the world to my daily life.  They change my perspective, mood, and relationships all in a positive way.
So, starting on January 2nd, I will be posting about either an intention or a little episode of paying attention that made a positive change in my day…  it could be something as simple as noticing the points on a snowflake to an hour long talk with my sister.
The goal is to do this for 40 days, leading up to my birthday.  I am hoping to kick of the new year and a new decade with a new habit in place…  a habit of being more involved and engaged with the people and the world around me.
I hope you will join me on this adventure – it could get very interesting!