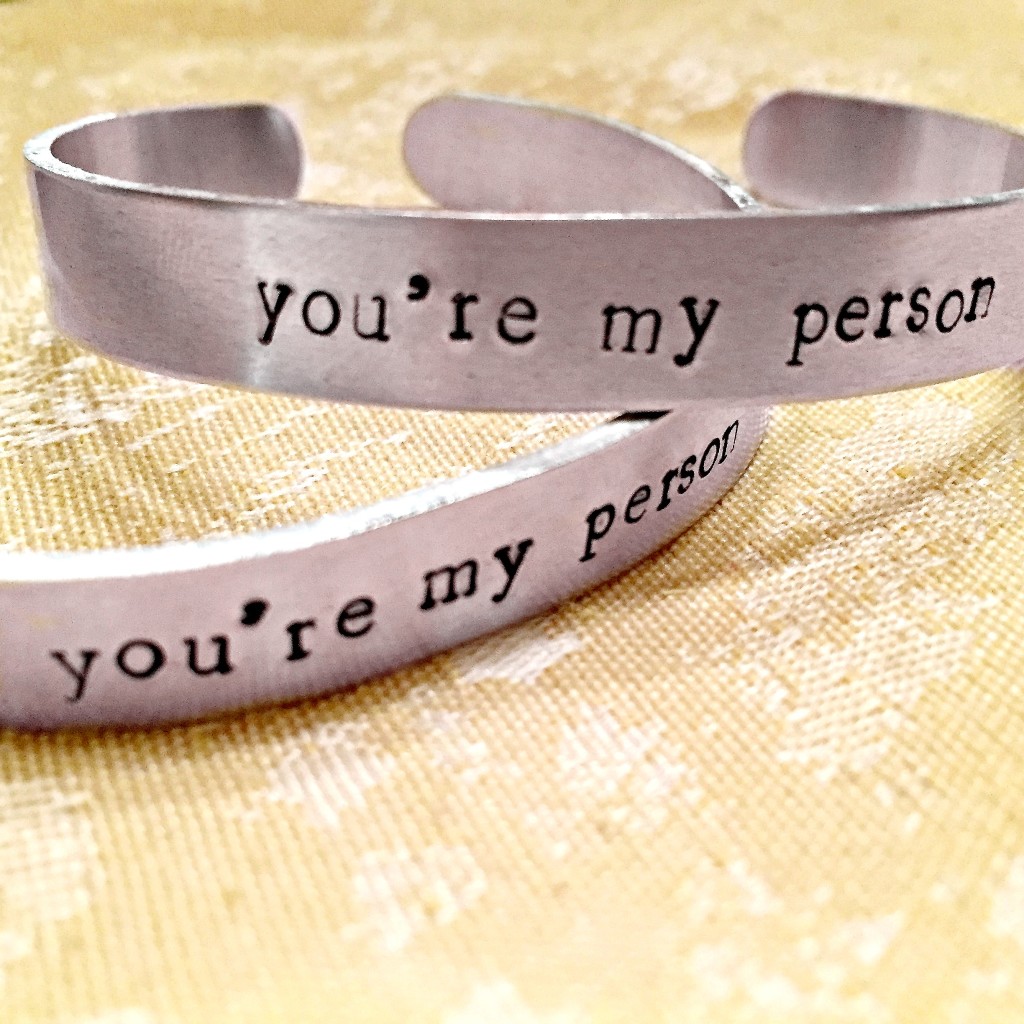 At this time of year, I am always looking for the perfect gift for a good friend.  Something meaningful and cute and even a tad bit kitschy if I can!
So, this year I decided to create my own version of the 8th grade BFF bracelet – the "You're my person" bracelet for a fellow friend and Greys fan…
Here's what you need: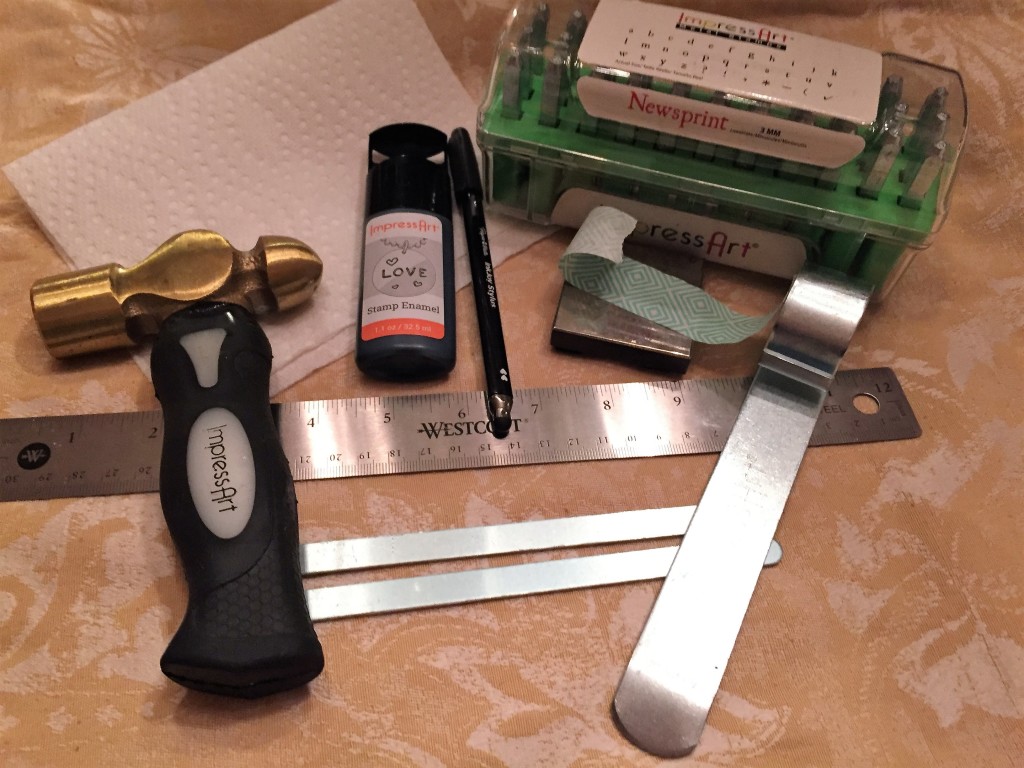 paper towel
pen
ruler
washi tape
Here's how to put it together:
Measure out the middle of each blank – mark at 3″                                                
Use the washi tape to hold the blank to the stamping block.                                       
Find your middle point of your phrase – in this case "my" is the exact middle, so I lined up the letters just to either side of the middle mark.                                                               
Hold the letters close to the blank for stability and for safety.
Remove the blue coating from the front and the back of each blank.                      
Now all that is left is to wrap it up and give it to your person for the holidays!!!!
Happy Holidays!!!!