You know who you are…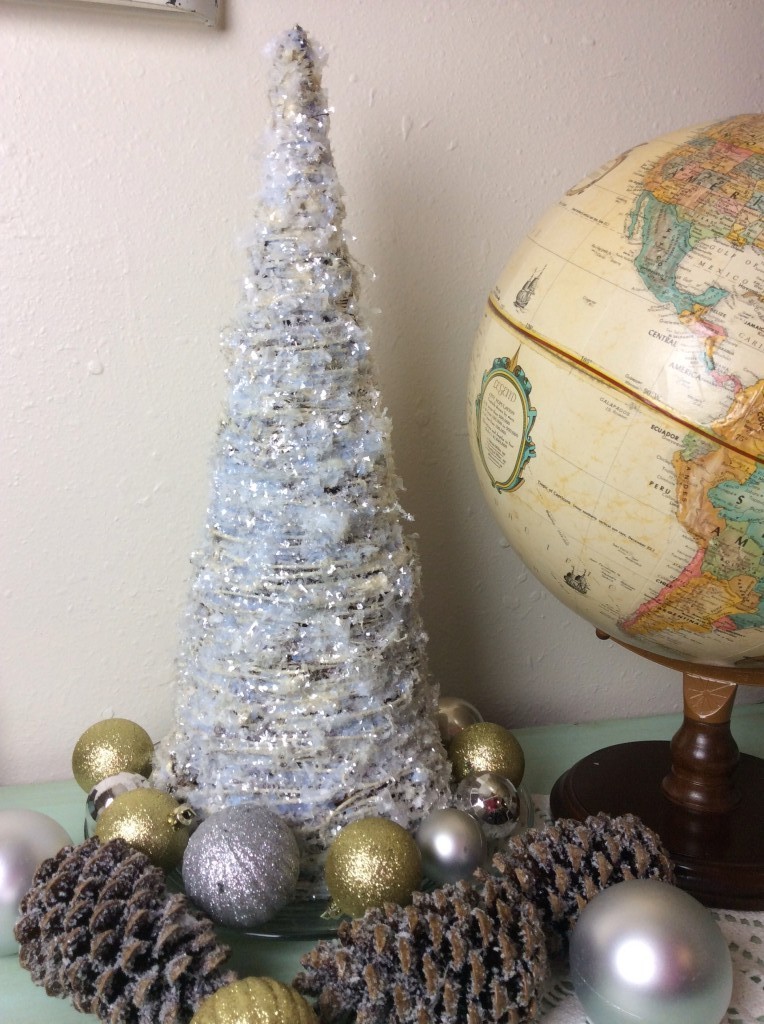 You troll Pinterest in August, stealthily adding Thanksgiving table-scapes to a board here, a Christmas banner to a board there, while searching for the latest recipes to take to that New Year's Eve party that your neighbor always has, hoping this year to have "the one!"
As much as we all love the holiday season, we often get swept away by the latest recipe, newest decorating idea, and finding the perfect gift for each person, all the way down the line to the postal worker.
Yet, in doing so, we lose a bit of ourselves and a bit of the magic held within these two months of the year.  I say this as a recovering "holiday decoraholic" — relax.  Enjoy the time with your family and friends and try to remember what makes this time of year so special.  I know it is often easier said than done, especially if it is your year to roast the turkey, but instead of having 2 solid months of craziness, why not try to get it down to less than a week of that.
Here are 5 tips that I have found have helped me re-think and re-focus during the holiday season:
Yes, you can make that yourself, but you don't have to/need to/should…You know exactly what I am talking about – any person with a crafty bone in their body, has stood at a store endcap and said, usually out loud to someone in your family, "I can make that myself – better and cheaper I bet, too!"  Don't deny it – in fact, I bet if you looked at your phone, you would find multiple pictures from the last few years of these types of things (and probably not just around holiday pieces, either!)Believe me – I have tons of these!  It is a great way to get inspired and excited about the season that is upon us.  It does, however, have a dark side.We either feel the need to make them all and find out that the time/financial/stress investment was not worth the payoff.  9 time out of 10, it was cheaper just to buy the pre-made one and you didn't spend additional time shopping for supplies, swearing at the glue gun when you burned your fingers, and you didn't snap at the kids for wanting a snack while you lost 3 hours on a garland.  (Again – speaking from personal experience here!)

The flip side is you don't make it and you are haunted by the project you "should" have done.  It would have been the best part and you don't feel "good enough" about your décor.

Both of these results suck.  They do.  There is no other way to say it.

So let it go…  either buy the item or walk away.  At the end of the day, no one will know you did or didn't get that special thing but you.  The kids are just happy to have twinkle lights on and time with you.

Watch a holiday movie you love.  All the way through.

This might sound simple, but think about it…I bet you just realized that "White Christmas" was on last year and you watched it while wrapping presents.You remember seeing bits and pieces of "The Wizard of Oz" between basting the turkey and making the cranberry sauce on Thanksgiving.  (I don't know why, but I always associate that movie with Thanksgiving…)

You saw a glimpse of Ralphie in his pink bunny suit while you frantically filled stockings and made the last batch of cookies for the postal worker.

That's not sitting back and enjoying holiday moments.  This year, I want you to take 2 hours – yes , that's right, 2 whole hours – and watch a movie.  Pop some popcorn, grab a cup of hot cocoa, get a snuggly blanket, and cuddle up with the dog and watch a favorite all the way through.

I promise, it is magical and wonderful and just what you need to breathe and remember to take time to enjoy the little moments this season.

Pick only 1 or 2 projects, at most, to tackle.

Do not make gifts for everyone on your list, create handmade cards, plus bake cookies for the cookie exchange, offer to host New Year's Eve and your business holiday party, then volunteer to be room mother for the kids' gingerbread house making event at school.You can't do all of this.  No one can…  well maybe Martha can, but she has a HUGE staff and never sleeps, ever.  So don't try to keep up!Pick one, two at most, and do them really well.

And, I have thoughts on how to strategize around making the decisions, too…

Who on your list actually appreciates and notices a handmade card? If only 2 or 3 out of 50 people even notice or care, don't do it.  You can always make a couple special ones for them, but there is nothing wrong with going the route of a photo card or just store bought ones.  In fact, I've stopped sending them out altogether.  (Gasp!)  I decided that between facebook, Instagram, my blog, and (crazy, I know) personal interaction, most people that I want to know what my kids and dog and family are up to/look like/have happening, already know.  So the cards have stopped.
Who are you making happy with all of your event hosting? You?  Your kids?  Your friends?  Do you spend more time complaining and martyring than actually enjoying?  If so, then say no.  I know it is the season of giving, but give to yourself and your sanity and your families stability and say no.
Do you really need 20 different varieties of cookies? We have 3 or 4 that are family favorites at our house.  They will eat the others, too, but we have a couple that are our go-to's.  I am sure you do, too.  Stick to those.  Just make the ones that add special meaning and nothing else.  Trust me, you will still have plenty left over!

Stop looking online.  I mean it!

We spend wayyyyyyyyy too much time online during the regular part of the year, but during the holiday's it seems worse and here's why:

You will get lost in the Bermuda Triangle that is Pinterest, Instagram, and YouTube, hunting and pecking for more ideas. (See item 1!)  You will lose hours of time doing this, stressing yourself out by comparing yourself to others.  Doing that can kill your sense of self, happiness, and joy during the other 10 months of the year, but is even worse at this time.  You do you and be proud of that.  Stop comparing and assessing and keeping up with the Joneses!
No one is THAT happy. Those magical holiday family portraits are great, but the reality is that the three previous shots included someone picking their nose, the dog pooping, and dad pulling his hair out.  Keep that in mind.
Being price conscious is great. Wasting 3 hours tracking down the best price by a dollar or two… not so great.  Sometimes the extra dollar or two saves so much time that it is worth it just to spend it.  Then you can get up, walk away, and watch another holiday favorite!

Put. The Camera. Down.  Now.

I know, I know.  You are capturing memories to have in the future.  You are getting the pictures that they will cherish once you put them in the scrapbooks you are diligently making them.I get it – I do.  As a scrapbooker there is always one more photo, one more smile, one more laugh, one more gift to capture.  And you want/need it for your complete story.And yet, what if you just took that traditional pic you take every year in front of the tree, lighting the menorah, or singing Old Lang Syne.  Then stop.  Ok – if you got them a bike, take that picture too, but then put the camera down.

Live in the moment, experiencing fully the joy all around you.  Share in the stories.  Laugh with laughter.

Make yourself present, in those special moments, and create the memories you want them to have.  That is more precious and special than the additional 200 pictures you would be snapping (and snapping at them) from the day.  My kids got tired of posing, holding, looking, waiting…  and me snapping with the camera and with my words for one more.  I don't want them to remember me hiding behind the camera.  I want them to remember me snuggling up with them and enjoying their joy with them.

So, as hard as I know this one is… put the camera down and no one will get hurt.  I promise.
Now – go and enjoy the holidays, even if just for a few extra hours this year!