Don't you just love it when a project comes together and creates a beautiful result?
Don't you love it even more when you can do it in 5 minutes?!?!?
These earrings worked out just that way…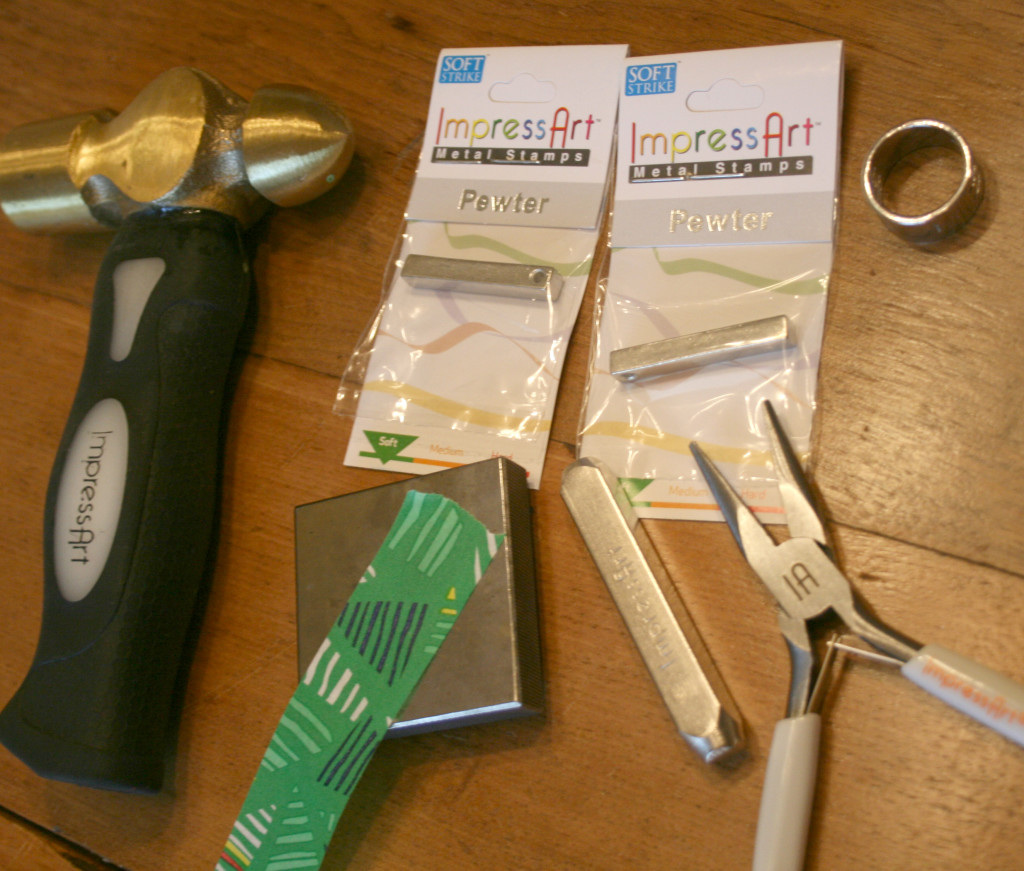 Here's what you will need:
washi tape
earring hooks
jump rings
jump ring ring
How to put it all together:
1.  Tape your blanks down with the side facing out that will hang on the front of the earrings.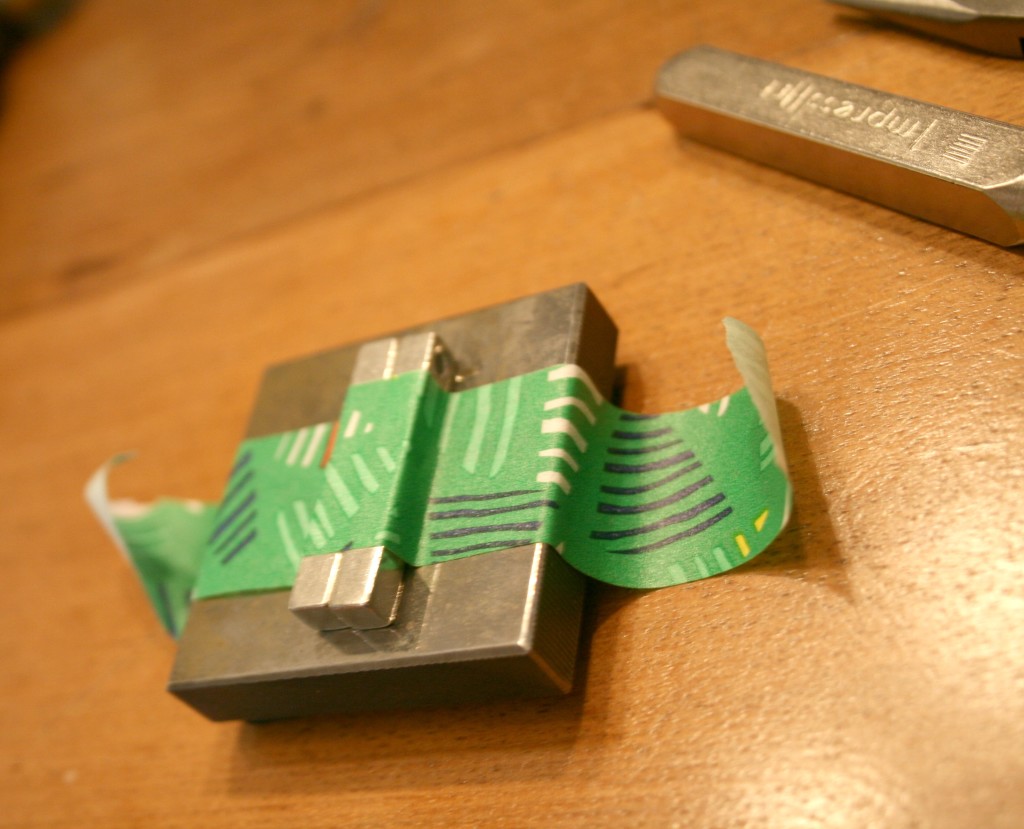 2.  Hold your stamp down low and strike once per area you are stamping.  Pick up and move the stamp, rotating it in different directions to create texture.  Completely cover both blanks.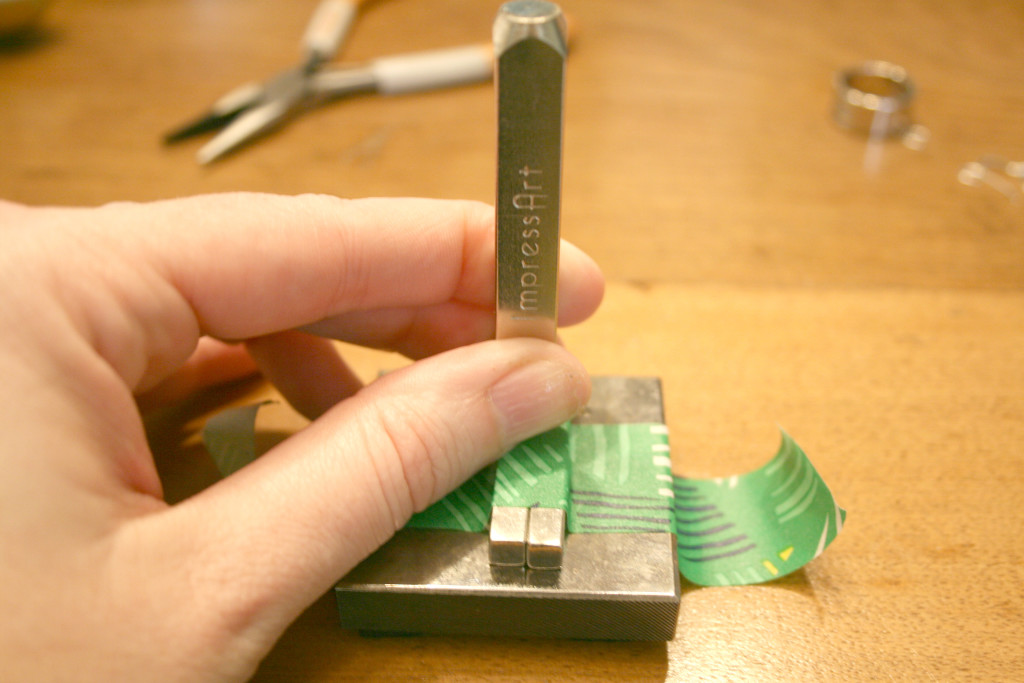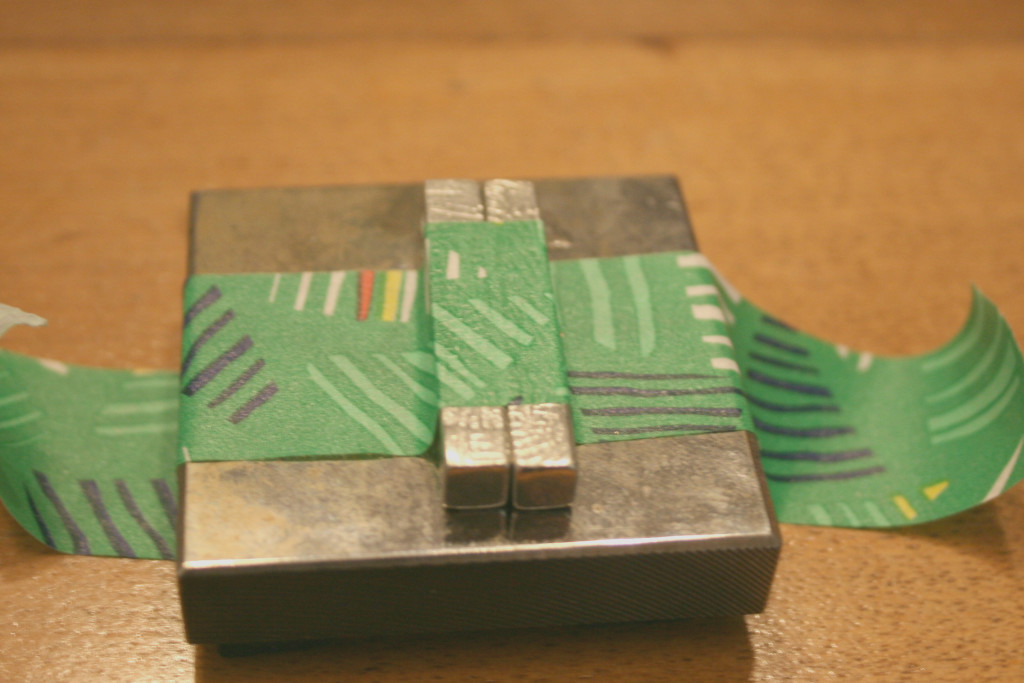 3.  Using your pliers and jump ring ring, attach you earring backs to the blank using a jump ring.
4.  Wear your handmade creation with pride!