I have taken the last few weeks off to just try and sort through some stuff at home and on a personal level.
This week, however, I am back at it in terms of making, creating, and playing.
My first order of business, however, was to create a little reminder for myself – a necklace with the word "breathe" and a Buddha stamped into it.  Hopefully this little necklace will be a reminder to take time and slow down when I feel overwhelmed to just breathe.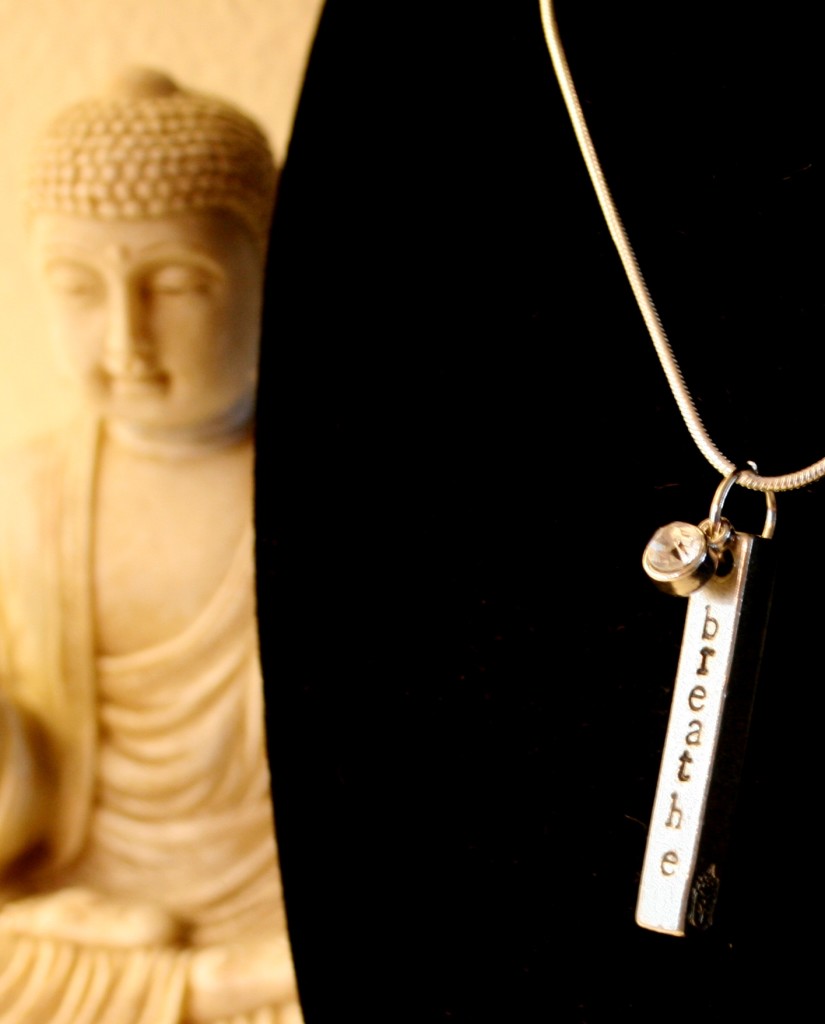 Here's how I put this lovely little necklace together:
Supplies: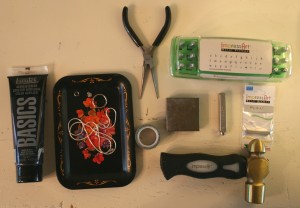 Black acrylic paint
Jump ring
Bead
Necklace Chain
Jump ring ring
Pliers
Washi tape
Paper towel
To create the necklace:
1.  Tape your blank to your block.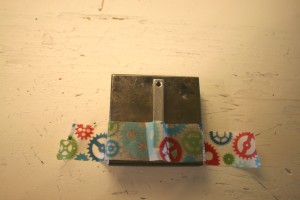 2.  Holding your metal stamps at the base for maximum stability, with the logo facing you, begin stamping your letters from the top down, aligning them in the center.  ***Tip***  If you think you might not have hit your letter hard enough or it wasn't flat on the surface – DO NOT lift you stamp up.  It is very difficult to line it back up if you do.  Instead, just hold it steady and hit it again.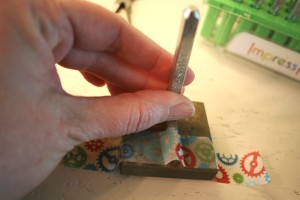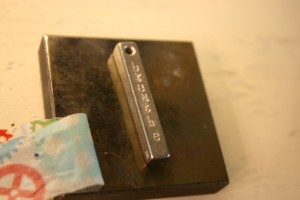 3.  Rotate the bar and retape it to the block.
4.  Stamp your Buddha into the side.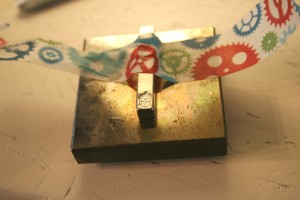 5.  Add black acrylic paint to the word "breathe" and then wipe off the excess.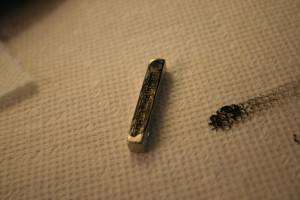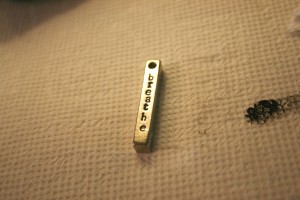 6.  String your bar onto the jump ring, along with a fun little charm.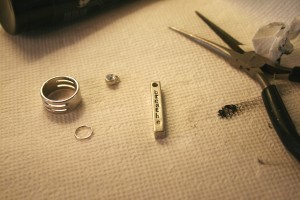 7.  Add it to a chain.
All that you need now is to take a few minutes and remember to breathe.  Hopefully this lovely little necklace will be just the reminder I need to do just that!
Happy Monday!