Since we had the blog hop yesterday, I am posting #thursdiy a day later than I should…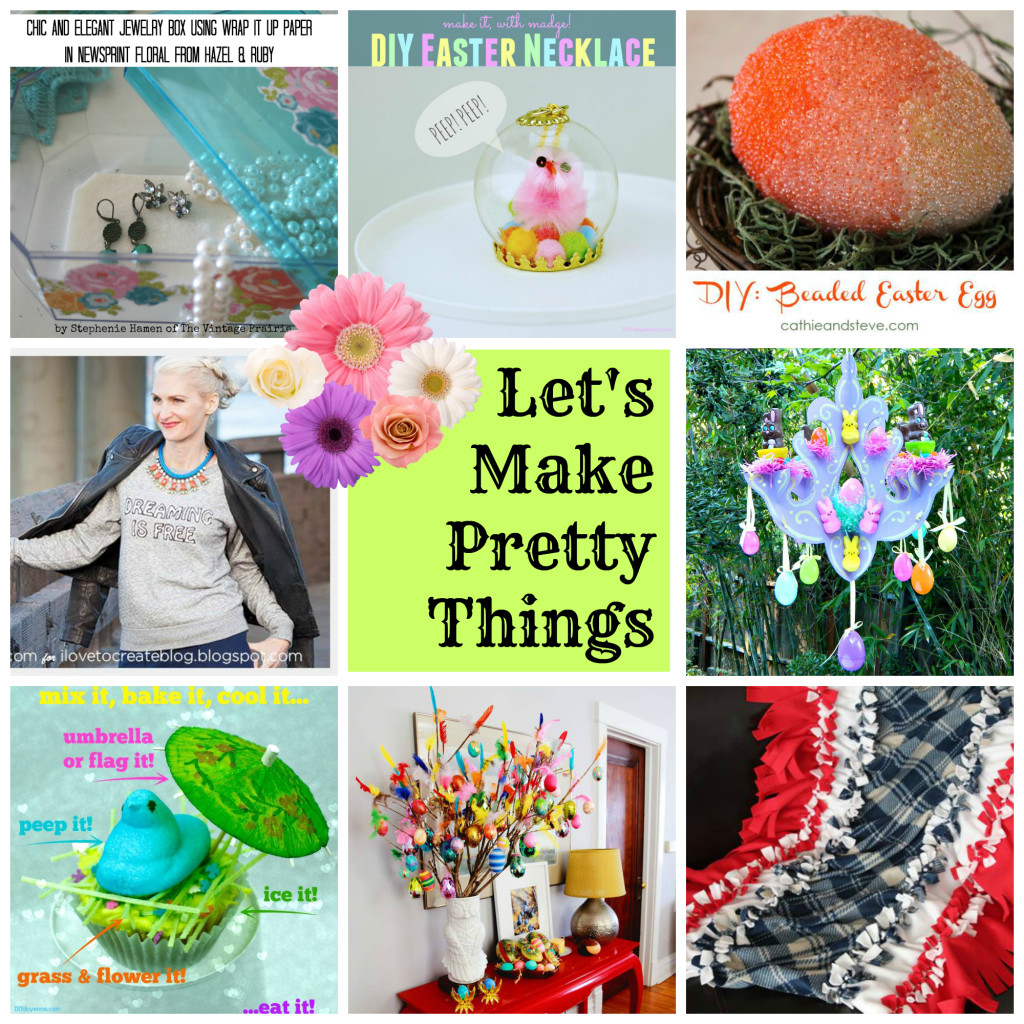 The projects this week are perfect for the current weather, as well as for preparing for spring and Easter…
First up is my jewelry box project for Hazel & Ruby, which could be a really cute little gift box for Easter, too!
Next up, Margot Potter shares the cutest little Easter necklace – I love how fluffy and happy and whimsical it is!
Cathie and Steve share the most adorable beaded Easter egg project this week, using Mod Podge and seed beads!
Cathy Attix of Trinkets in Bloom shares a wonderful custom sweatshirt project this week that makes it personalized just for you…
Mark Montano creates the cutest and tastiest chocolate chandelier that you will definitely want this Easter!
Margot also shares a delicious and adorable Peep cupcake, perfect for spring!
Aunt Peaches' DIY Paskris Easter Tree will brighten any room and will definitely be a conversation piece – I just LOVE it!
And, for those of us still in the deep freeze, Megan shares a super snuggley knotted fleece blanket.