I have been blessed to be able to not only be friends with the fabulous Ken Oliver, but I also have gotten to work with him and help him launch his new products.
This week we are partnering up with The Stencil Girl for a little blog hop action to help spread the love of Ken's Color Burst products and The Stencil Girl stencils.
This is the project I put together… I hope you like it.
Oh, and  be sure to leave a comment – I have 6 prize packs of products to give away…  SIX!!!!!  I will pick the winners on Sunday, 3/29/15 at noon CST.
So this might seem like a lot steps, but really it is just adding different layers of color – the technique for mixing and applying is always the same.  The layers are the thing…
Here are the supplies you will need: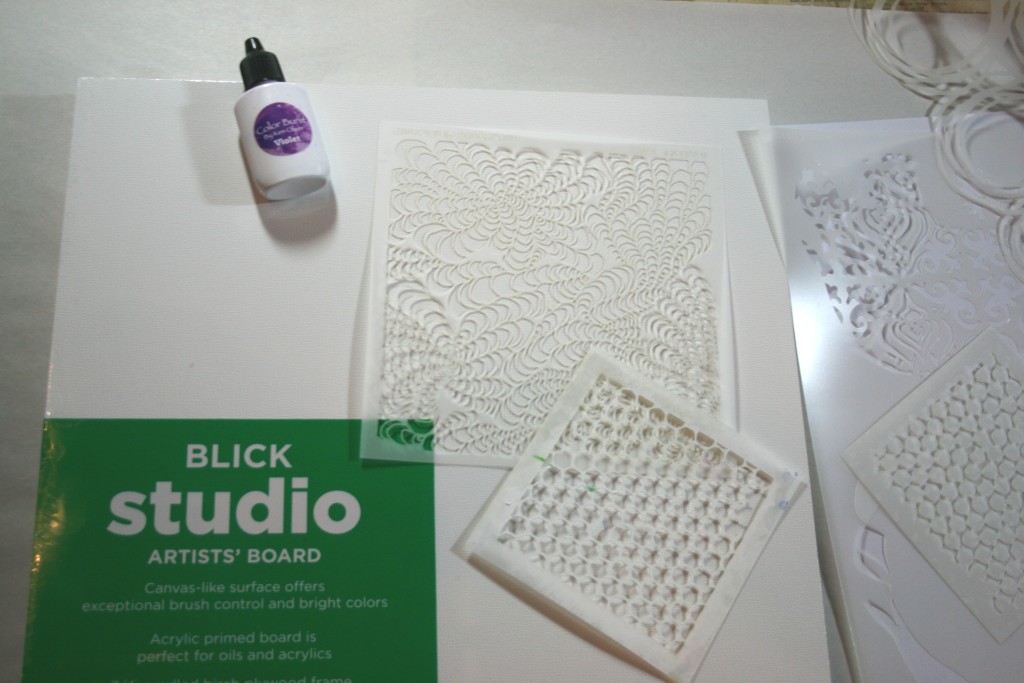 Color burst:
Stencils
Mixing surface – I used foil sheets
Popsicle sticks and foam brushes
Wine cork
Paper towels
Spray bottle
Heat gun
Stamps
Ink
How to put it all together:
1.  Put white gesso onto your mixing surface, add in your first color burst color.  Mix until color is evenly distributed and the shade that you want.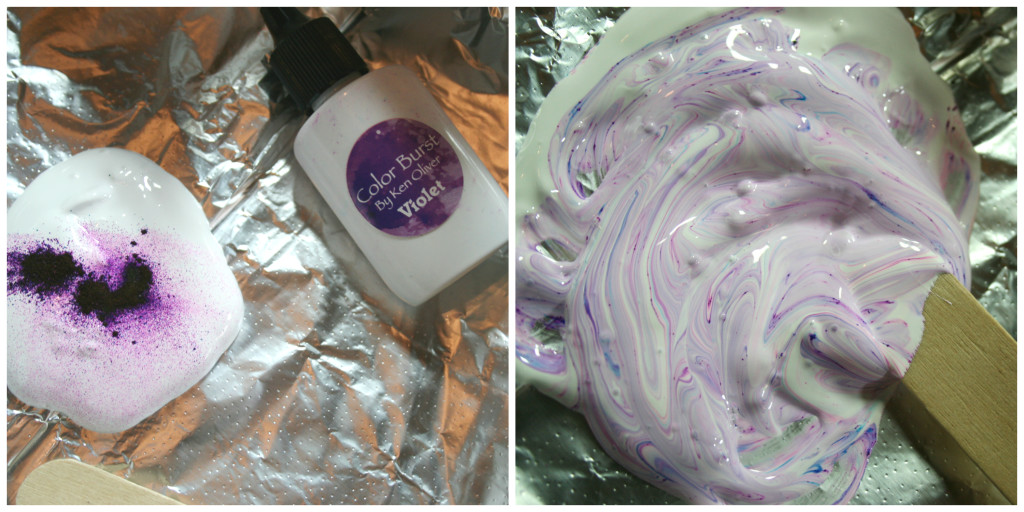 2.  Using your first stencil, add your gesso to the canvas.  Pick it up and move it several times for added thickness and textures.  Don't be afraid to experiment.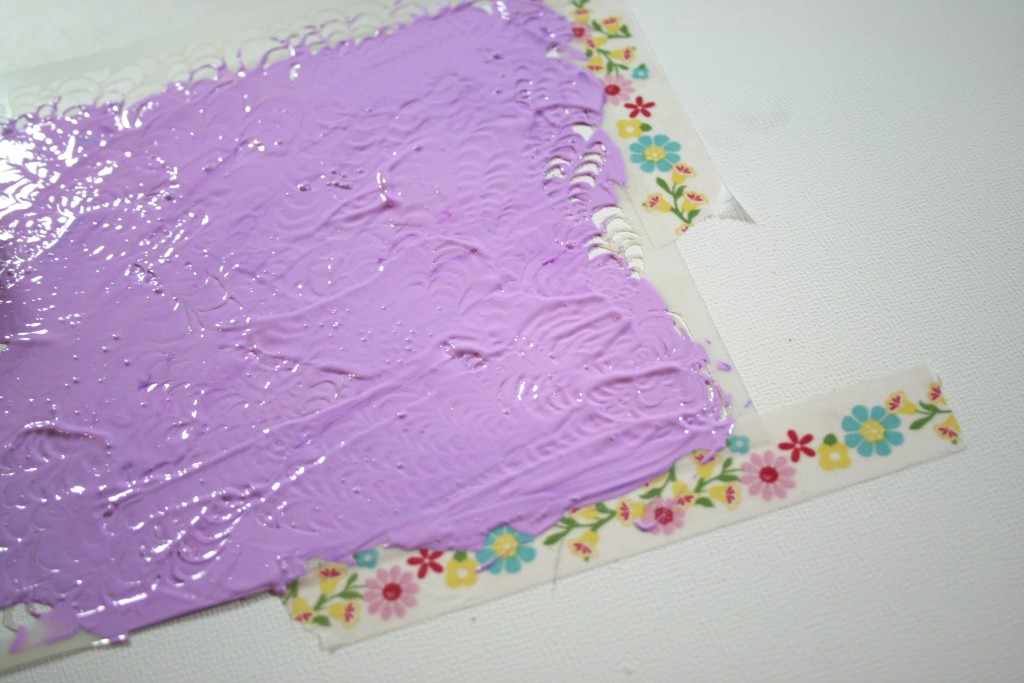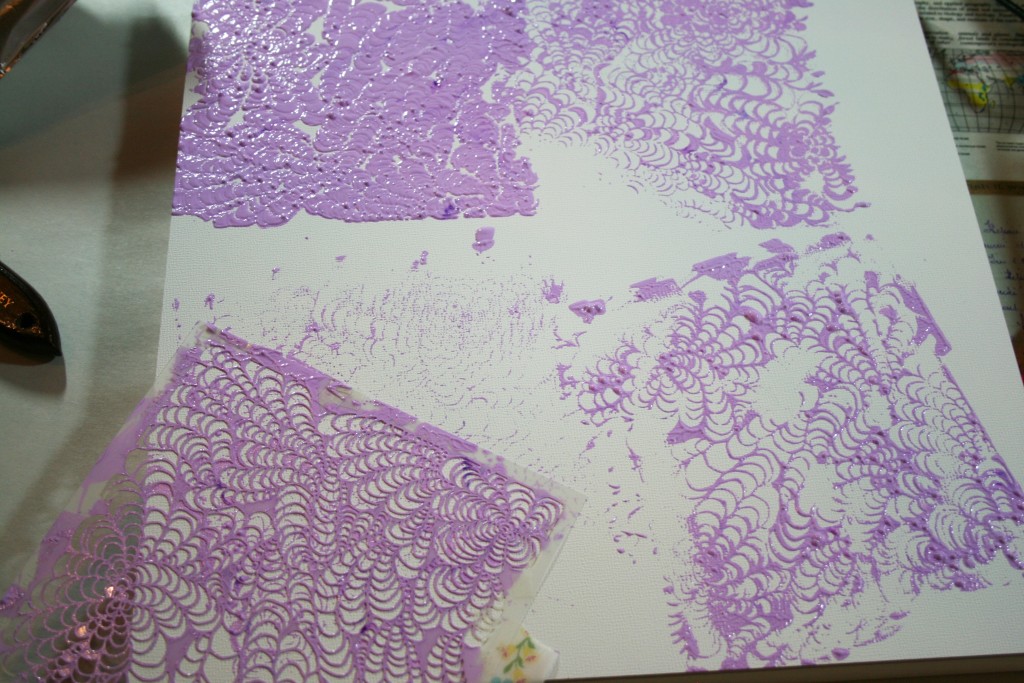 3.  Let this layer dry.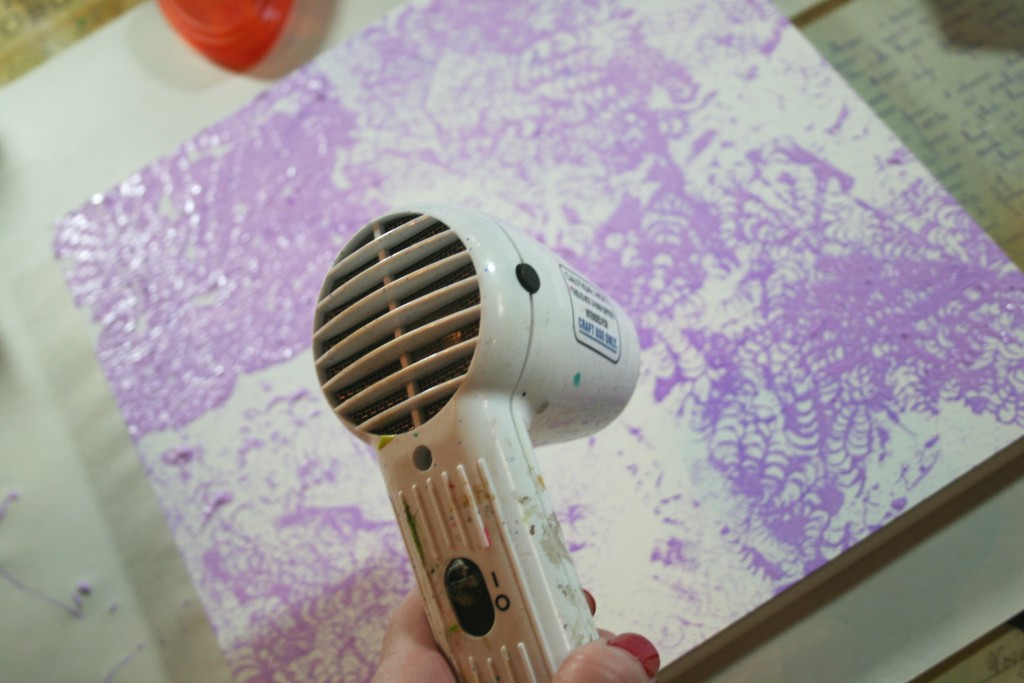 4.  This time mix your color into clear gesso.  This will give you a translucent result rather than an opaque result which is what you get from the white gesso.  You can even mix colors to create a custom shade!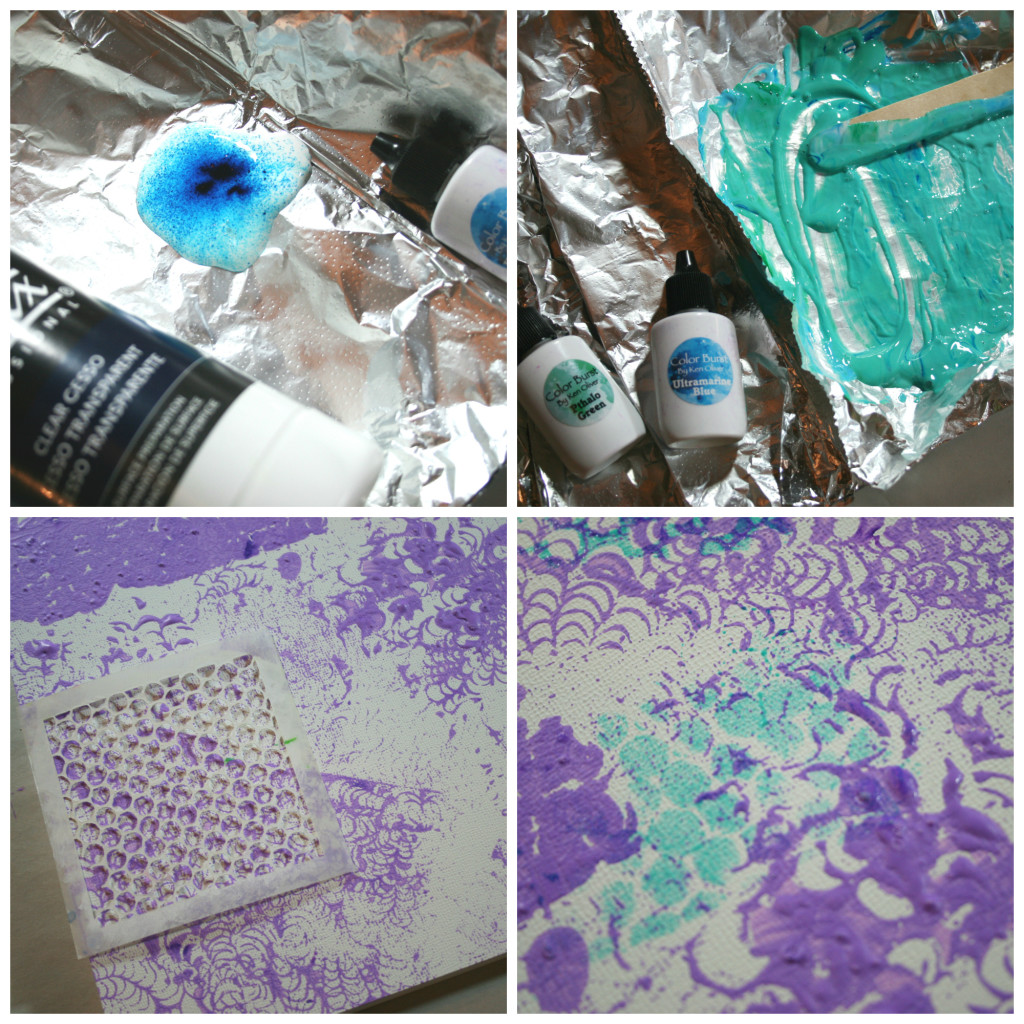 5.  Let this layer dry as well.
6.  Do another color and layer…  I chose yellow.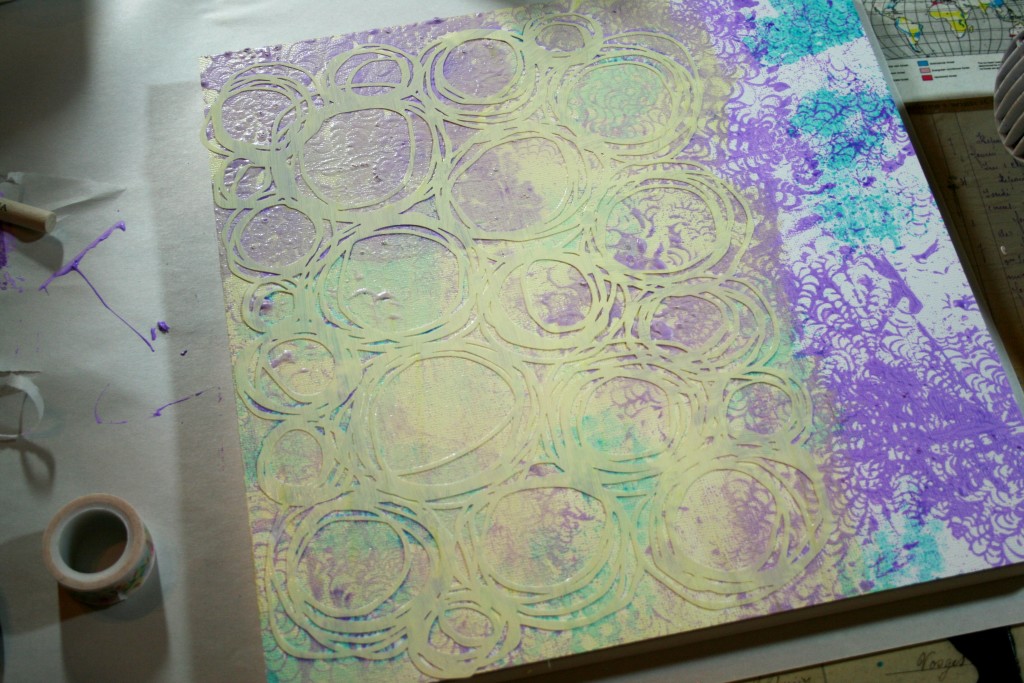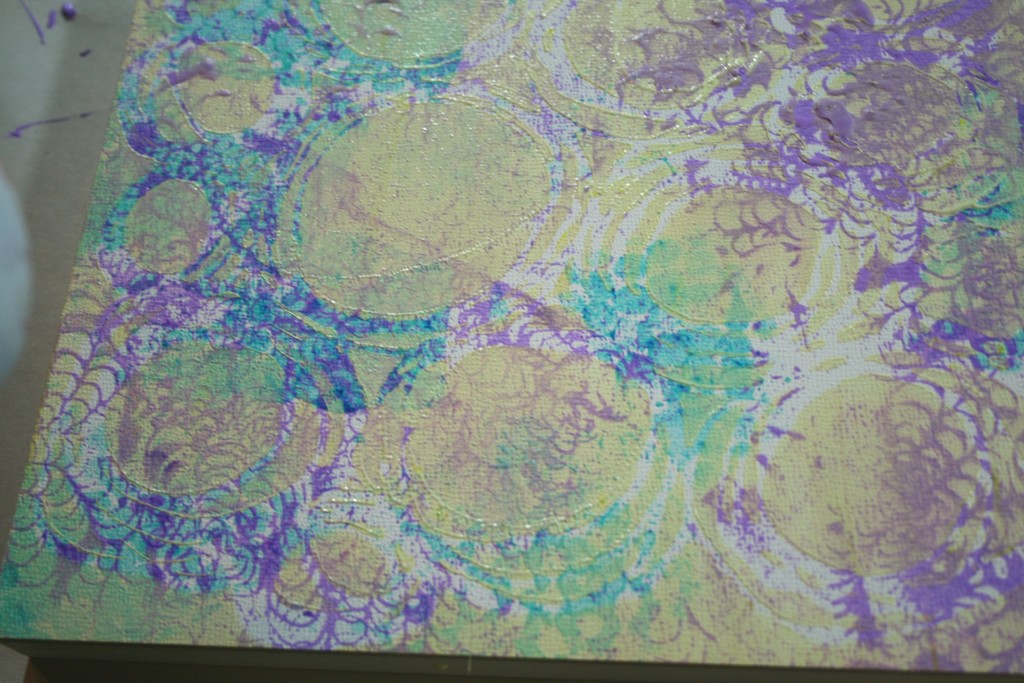 7.  Dry.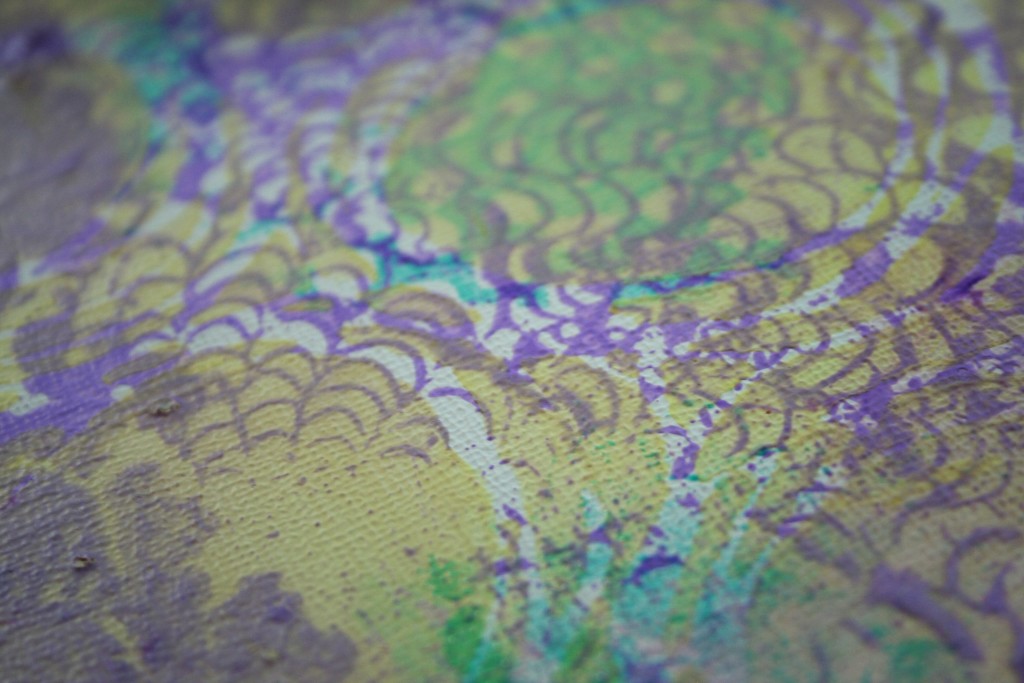 8.  Mix a contracting color and then dab it on using a wine cork.  Simple, but it adds a different shape and texture to the piece.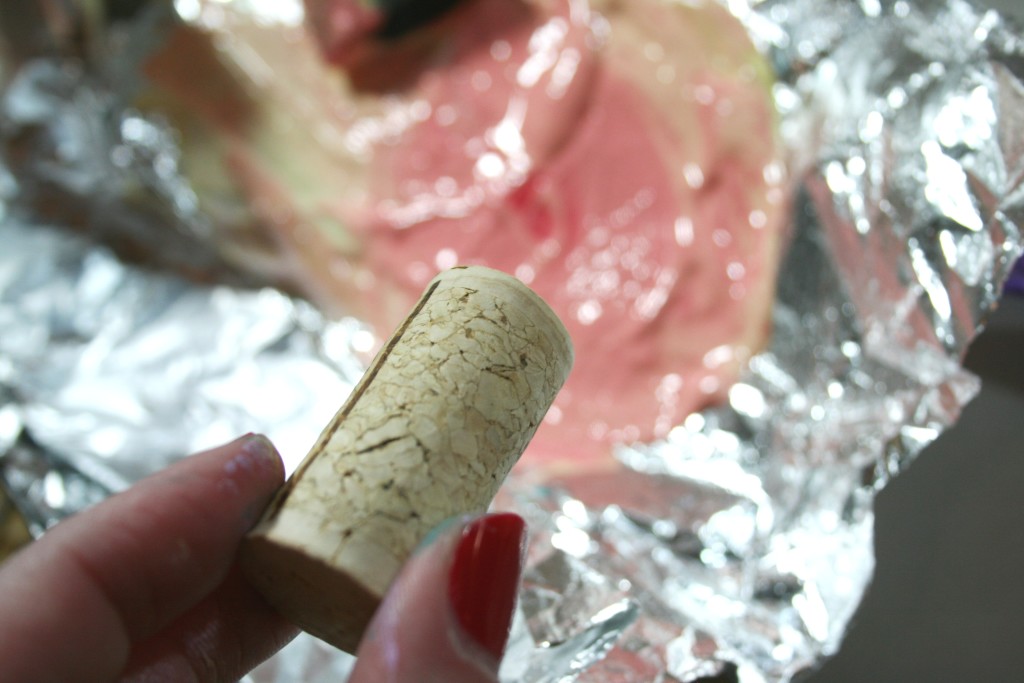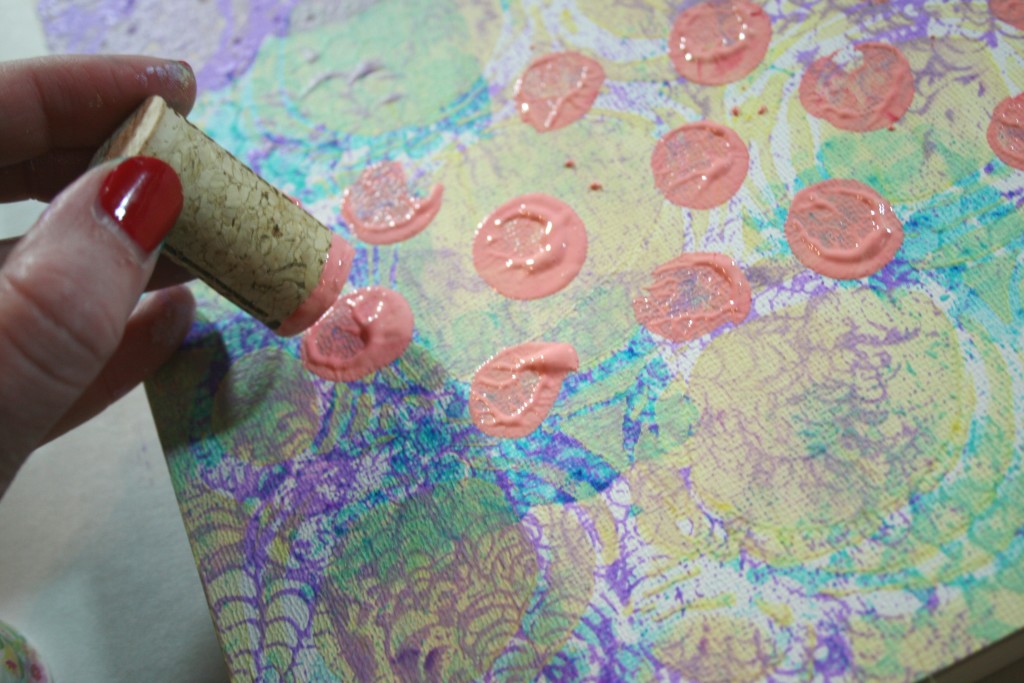 9.  Dry.
10.  Add gesso straight to the board now.  Then sprinkle in a color and swirl it until you like it.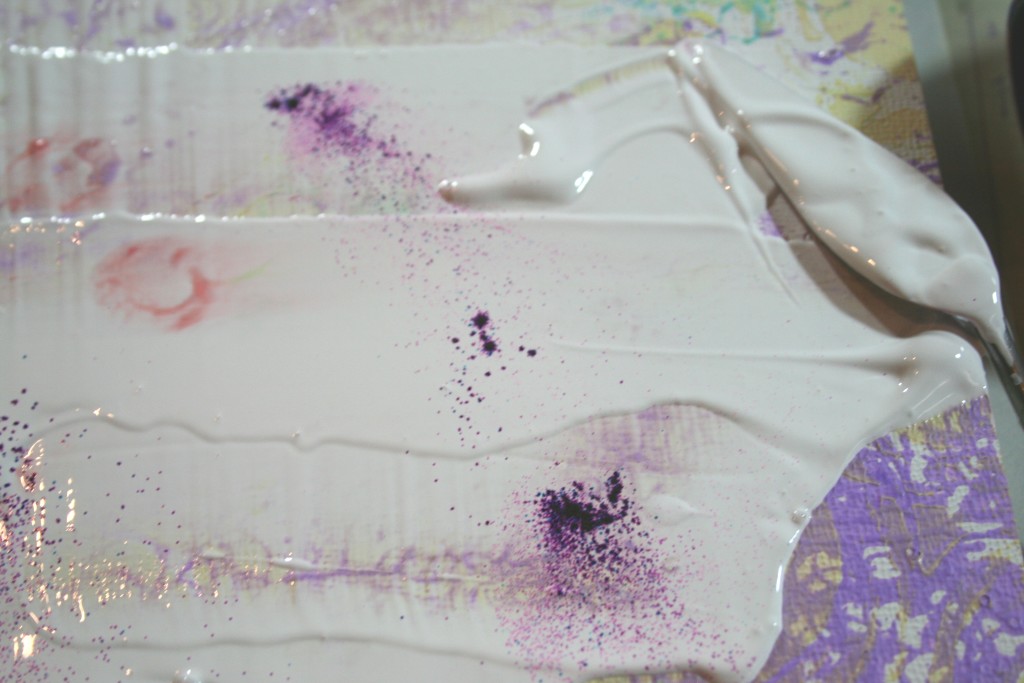 11.  Next reduce this with a paper towel and some water…  you will wipe part of it away, leaving it as more of a shadow than a bold statement…

12.  Dry.
13.  Using your ink and your stamps, add your sentiment.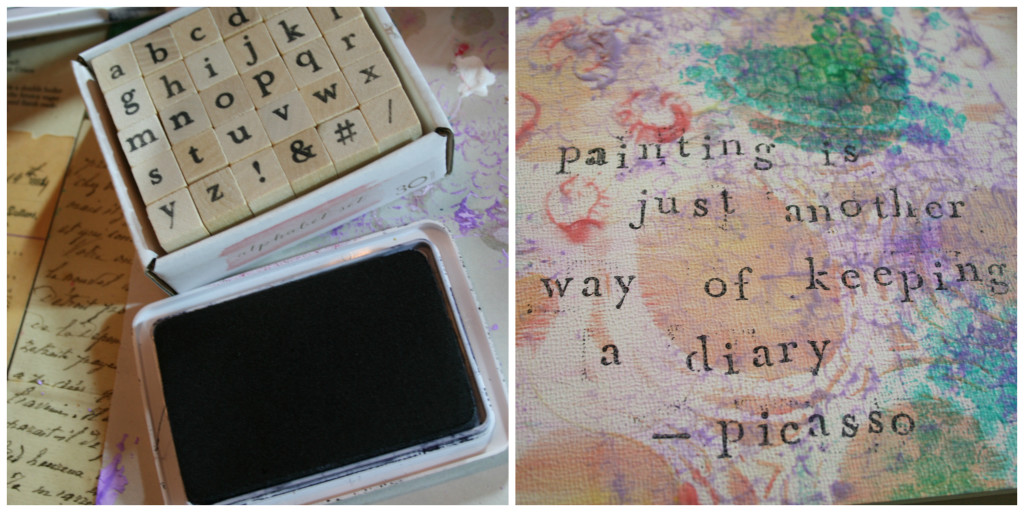 14.  All that is left is to add some bright swirls using your liquid acrylic ink and you are all set and done!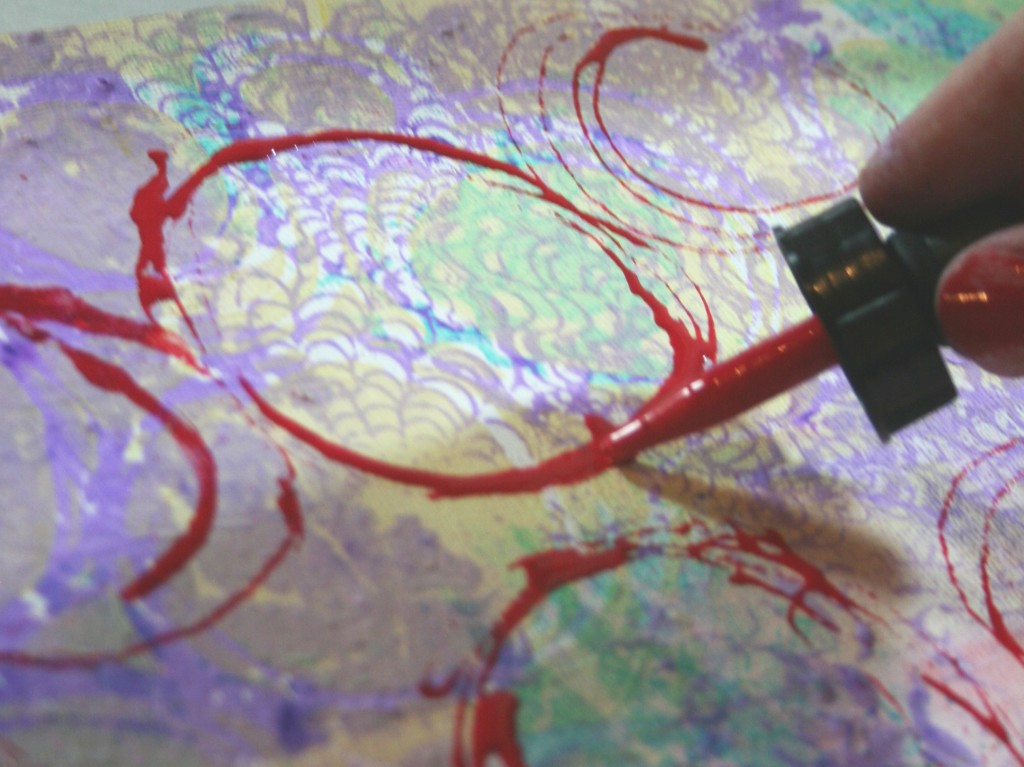 Here are some final images…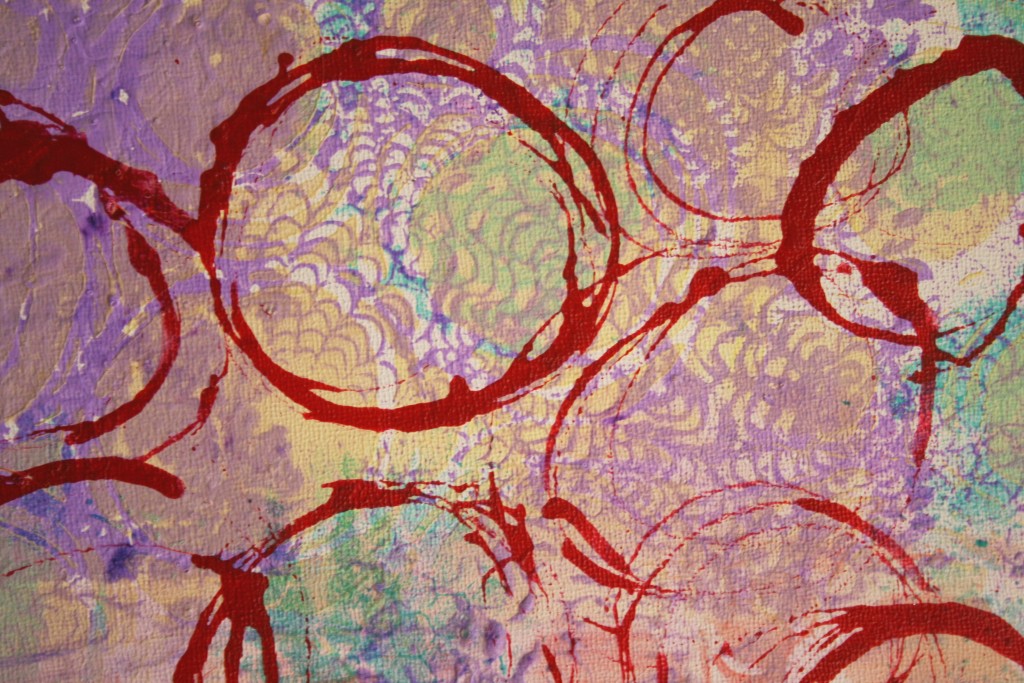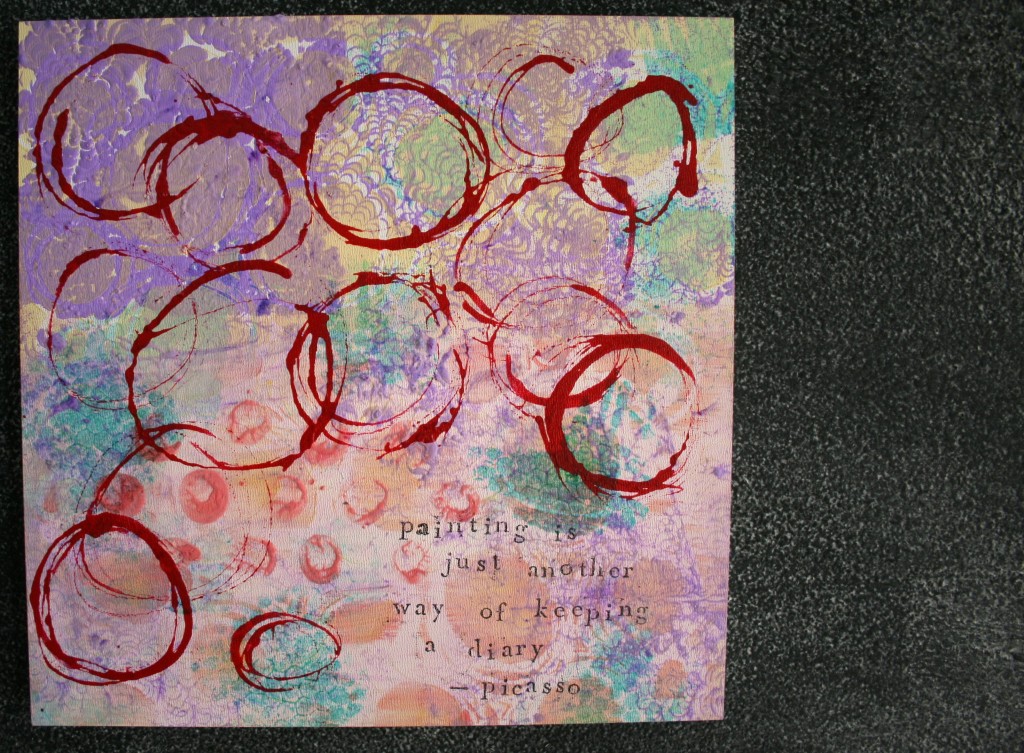 Now, for more inspiration, be sure to visit our other blog hoppers:
and