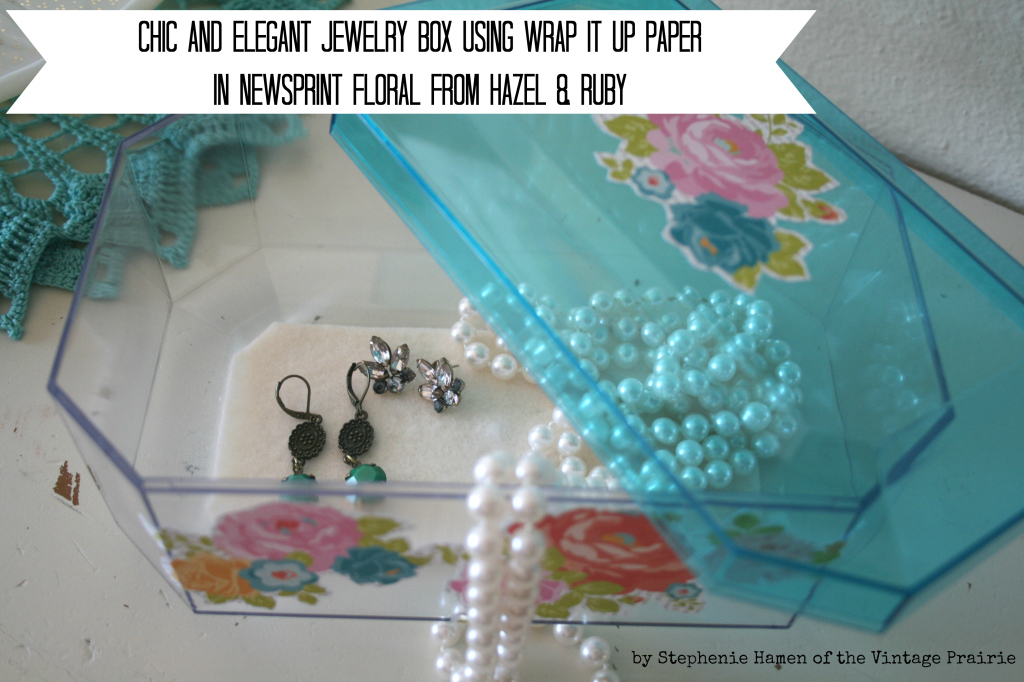 I love this project…
Every once in a while I get really stoked about something and this is one of those times.
As soon as I saw this box in the dollar bin at Tarjay (aka Target) I knew what I would do with it.
I hope you can take a minute and click on over to the Hazel & Ruby blog to check out how it all comes together.  It is fast, simple, and oh so chic!