Well spring has sprung and you can tell by the types of projects we have this week!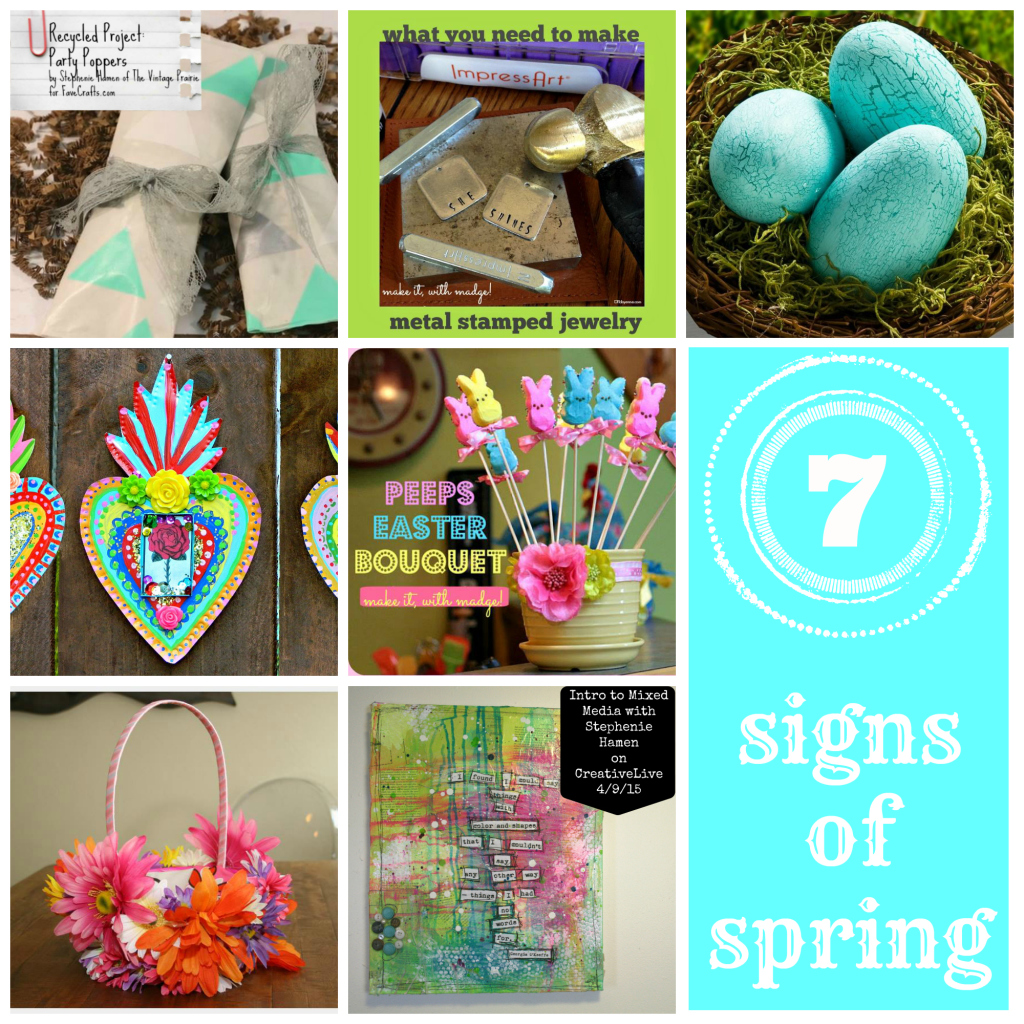 First up is a video I did for favecrafts, creating fun party poppers using toilet paper tubes and Hazel & Ruby DIY Decor Tape!
Next up is a tutorial from Margot Potter that helps you identify what you need to get started in metal stamping.
Next up, Cathie and Steve show us how to make Easter ready crackled eggs!
Mark Montano shares a DIY on how to create bright and festive Mexican tin folk art!
Margot then shares the cutest bunch of Peeps this side of the Mississippi, destined to add a touch of fun to your Easter table this year!
Cathy Attix of Trinkets in Bloom shares an adorable flowered Easter basket project with us!
And finally, I am sharing information about my upcoming class with CreativeLive in early April!
I hope you are feeling as ready for spring as we are here today and that we have your weekend crafty juices ready to rock!