This week we have 9 projects that are only a click away…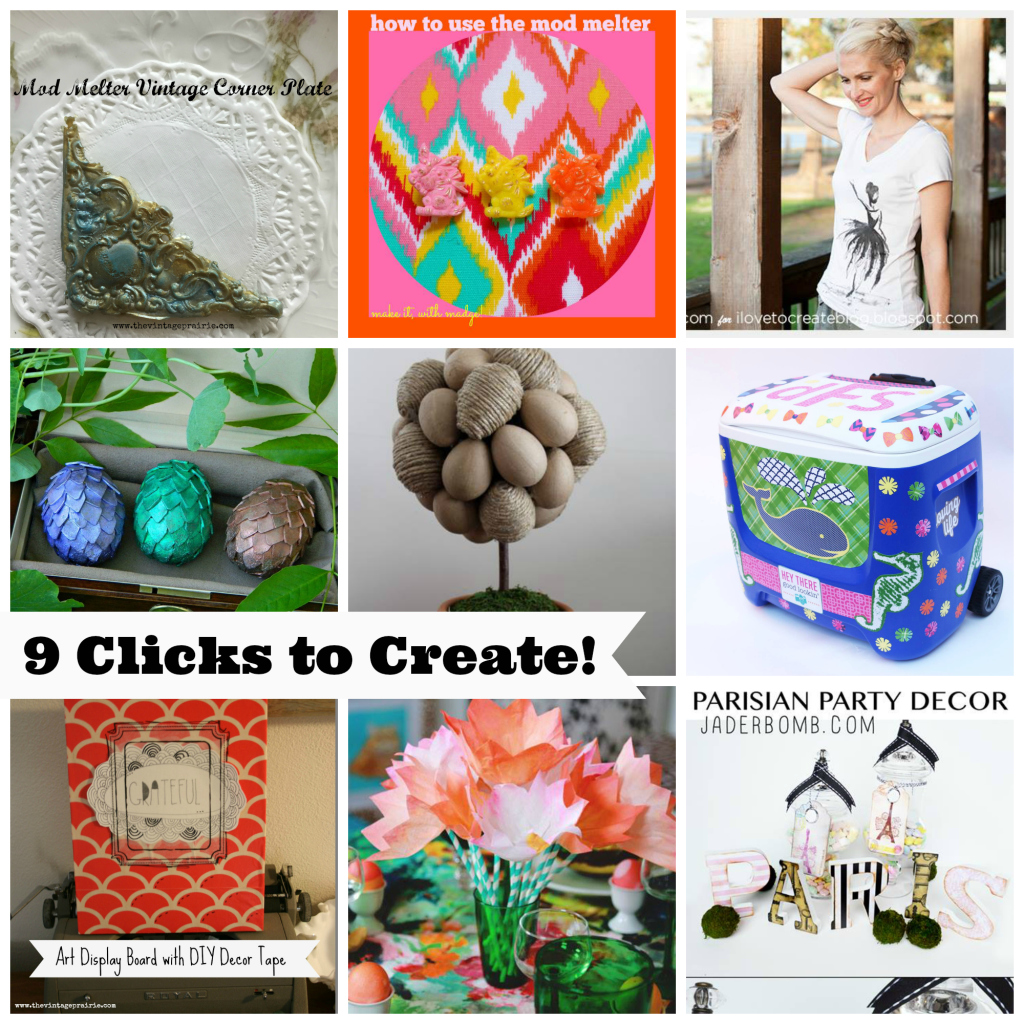 First up is my project on how to use the Mod Melter…
Next up is Margot Potter's video on the Mod Melter that is totally fab!
Cathy Attix shares how to create a beautiful and elegant ballerina t-shirt.
Mark Montano teaches us how to create some Game of Thrones inspired dragon eggs.
Megan teaches us how to make a neutral and beautiful Easter egg topiary.
Cathie and Steve share a super cool project with summer in mind – decorating a cooler with Mod Podge!
My DIY Decor Tape Display Board for Hazel & Ruby is next!
Aunt Peaches teaches us how to create coffee filter tulips.
And finally, JaderBomb creates some fun Parisian Party Decor.
Hope you like this week's spread – I sure do!