One of my favorite things to do is to try new tools – and the Mod Melter was a great new tool to try!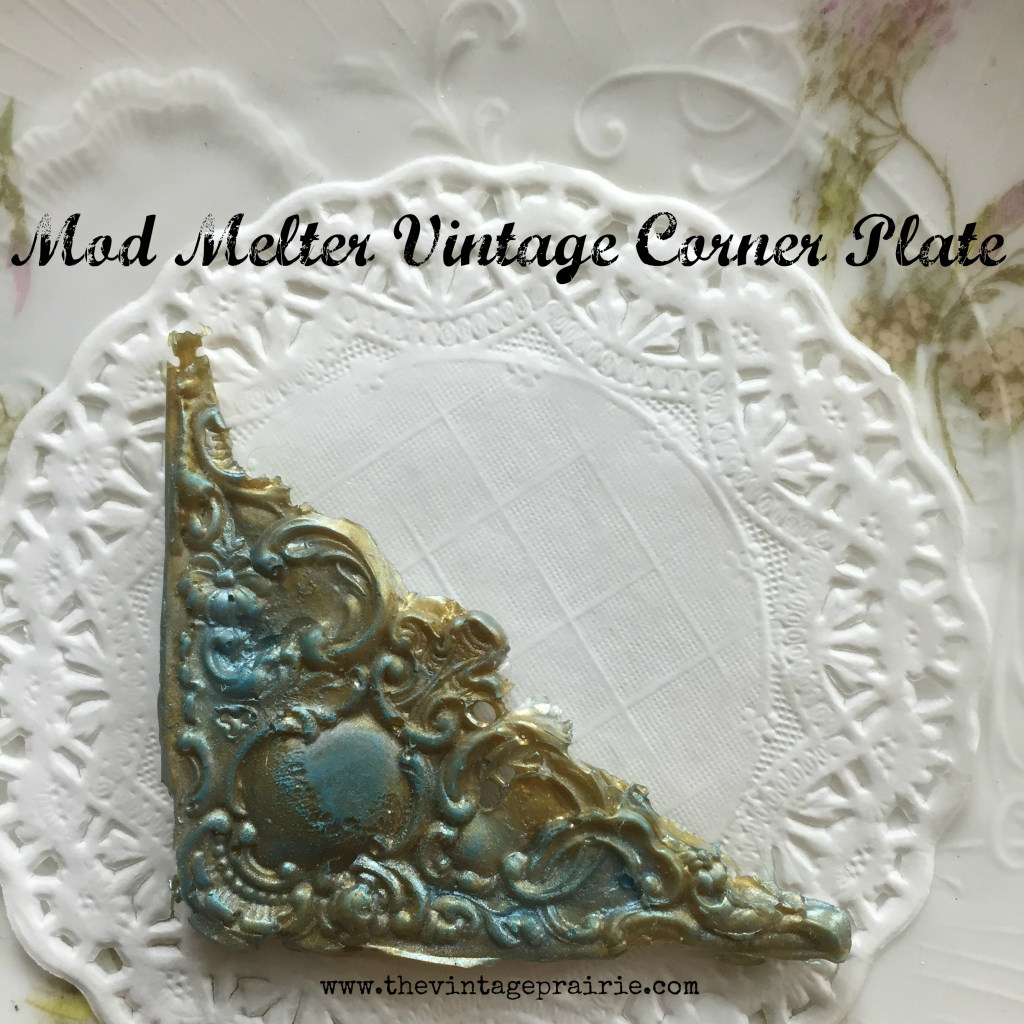 I have been dying to give it a whirl after seeing Cathie and Steve debut it at CHA this past January (Plaid was nice enough to give us bloggers one to try out!) and now is out and available on HSN! 
Now, here is a little accent that I made using the Mod Melter that can be added onto a project of your choice!
Here's what you need:
Mod Melter and metallic sticks
Mold maker
Vintage corner plate
Perfect Pearls, Perfect Medium, and paint brush
How to create it:
First of all, I collect all sorts of vintage bits and baubles.  I grabbed this corner piece that I love to create a mold.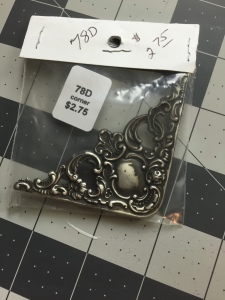 Now you just need to create the mold:
Take the mold maker – grab two equal amounts of the maker and mix it together according to package directions, then push the corner plate into the mold maker and let it sit and set up.

Remove the corner plate from the mold.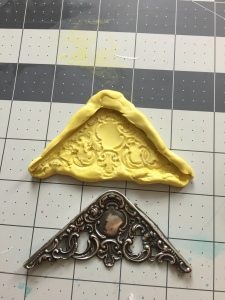 Once it is set up, put a gold and a silver stick into the Mod Melter and turn it on to heat up.  Once you start to add it into the mold, it will create a bit of swirl between the two colors.

Once it cools, remove the corner plate from the mold.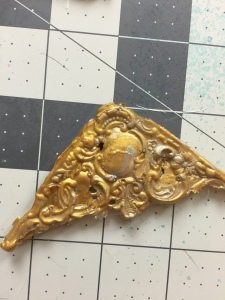 Now, dab with the Perfect Medium and then dust with the Perfect Pearls to create a patina look on the piece.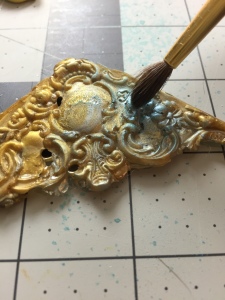 You are done and now you can add it to your projects!