Here we are again – it's that time of the week for #thursdiy and I am a day late…  oops.
Luckily the awesome projects from my fellow crafters make up for my tardiness!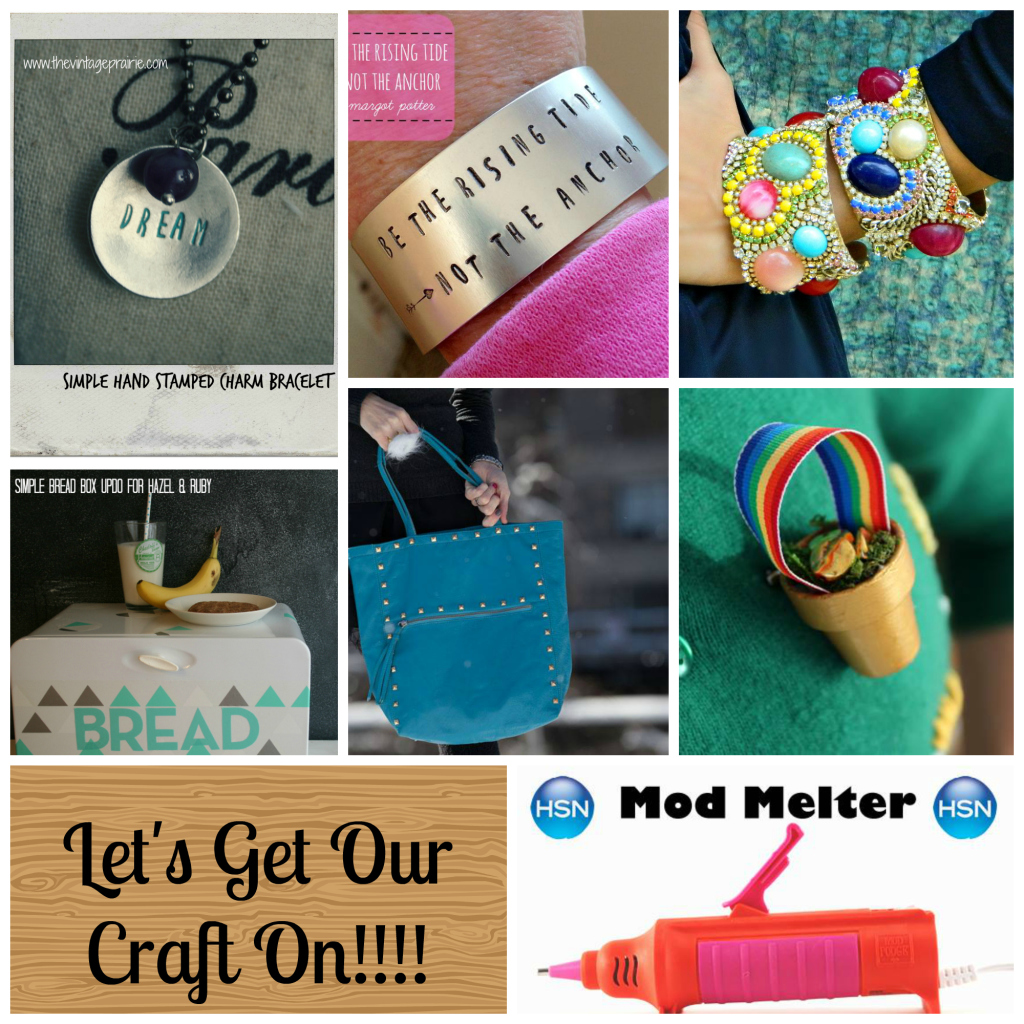 The first three are all bracelets – evidently we had jewelry on our minds this week:
First is my hand stamped dream bracelet,
followed by Margot's amazing stamped cuff that I am definitely going to have to create myself,
and then you have Mark's super sparkly and fab rhinestone covered bracelet.
Next we have a bread box upcycling project that I put together for Hazel & Ruby.
Cathy Attix from Trinkets in Bloom made an awesome studded bag that will look great with any outfit this spring.
Megan Anderson shares a truly cute and lucky pin for St. Patrick's Day.
And finally, Cathie and Steve share their launch of their new product on HSN – The Mod Melter!