I love jewelry – I always have.
What I really love, however, is being able to make my own unique and customized piece!  I love all of the great ones I see online, so when I learned how to do it myself, it was a wonderful day.
As a guest blogger for ImpressArt, I have learned some awesome tips and tricks that make creating handmade jewelry that much easier!
This bracelet is one of those projects that just makes me happy and a bit proud that I can say I did it on my own.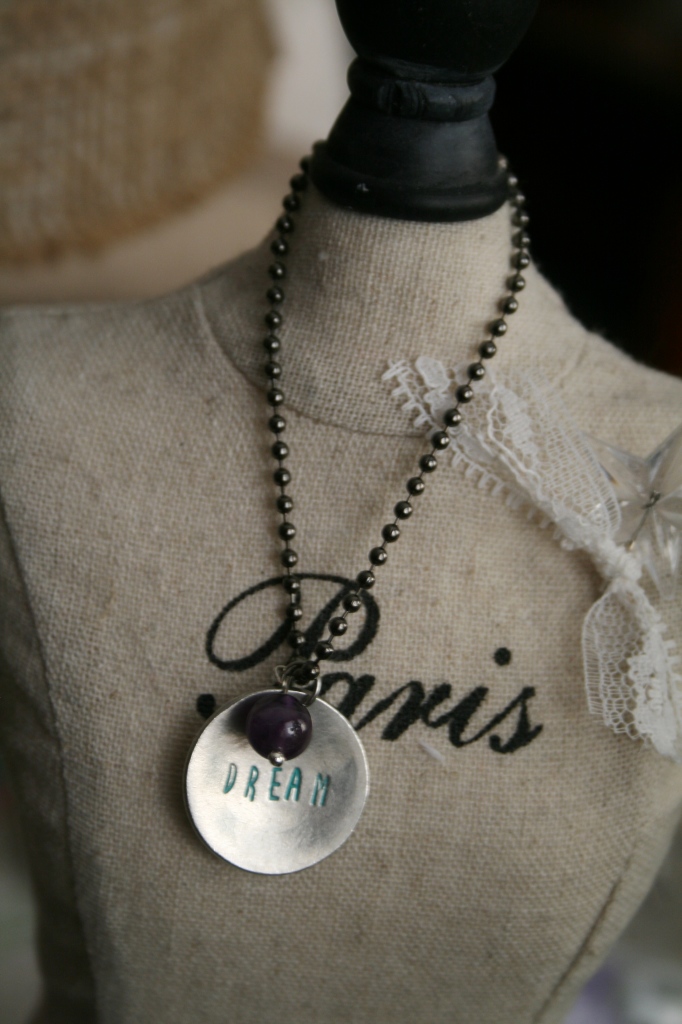 Supplies:
washi tape
pliers
jump ring
bauble or bead on a ring of your choice
Jump ring ring
pliers
Acrylic paint along with a small cotton swab and paper towel
bead chain and clasp
To create this cute bracelet, here is what you need to do:
1.  Tape your blank down with the washi tape onto the stamping block.  This will not only hold it in place, but will also give you a line to use to keep your stamps straight.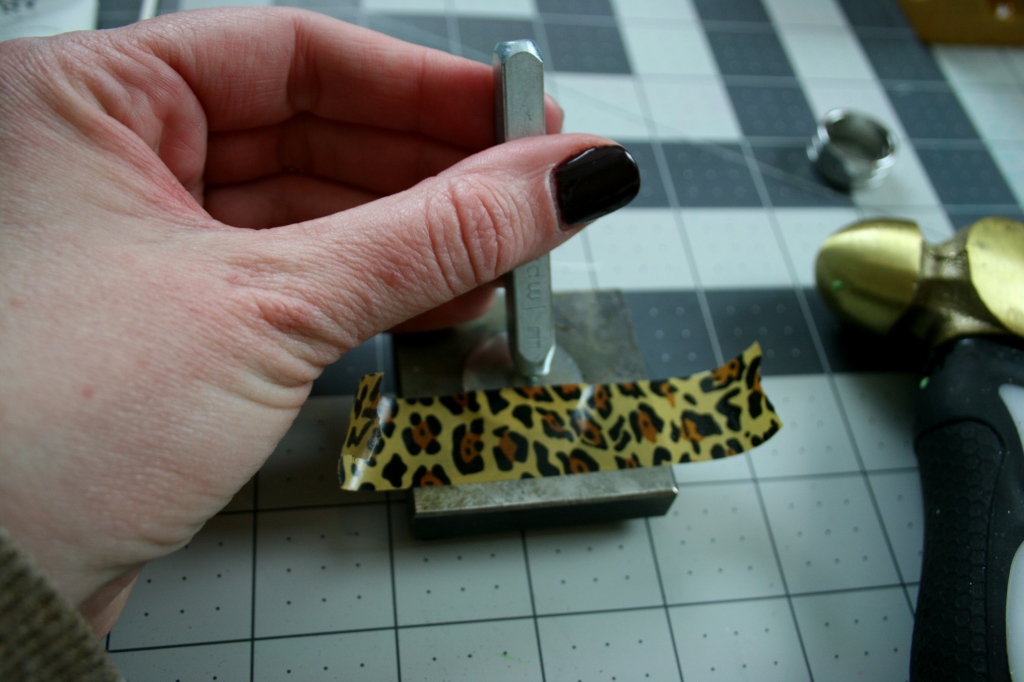 2.  Pick what word you want to stamp.  I chose dream, so I started stamping in the middle with the E and then working my way out to the ends.  Rock your stamp into place so that it is flat.
3.  Hammer your letters with one hit of the hammer.
4.  Place your finished charm into the dapping block.  The smaller the circle, the tighter the rounding of the charm itself.  I only want a slight round, so I chose the biggest section.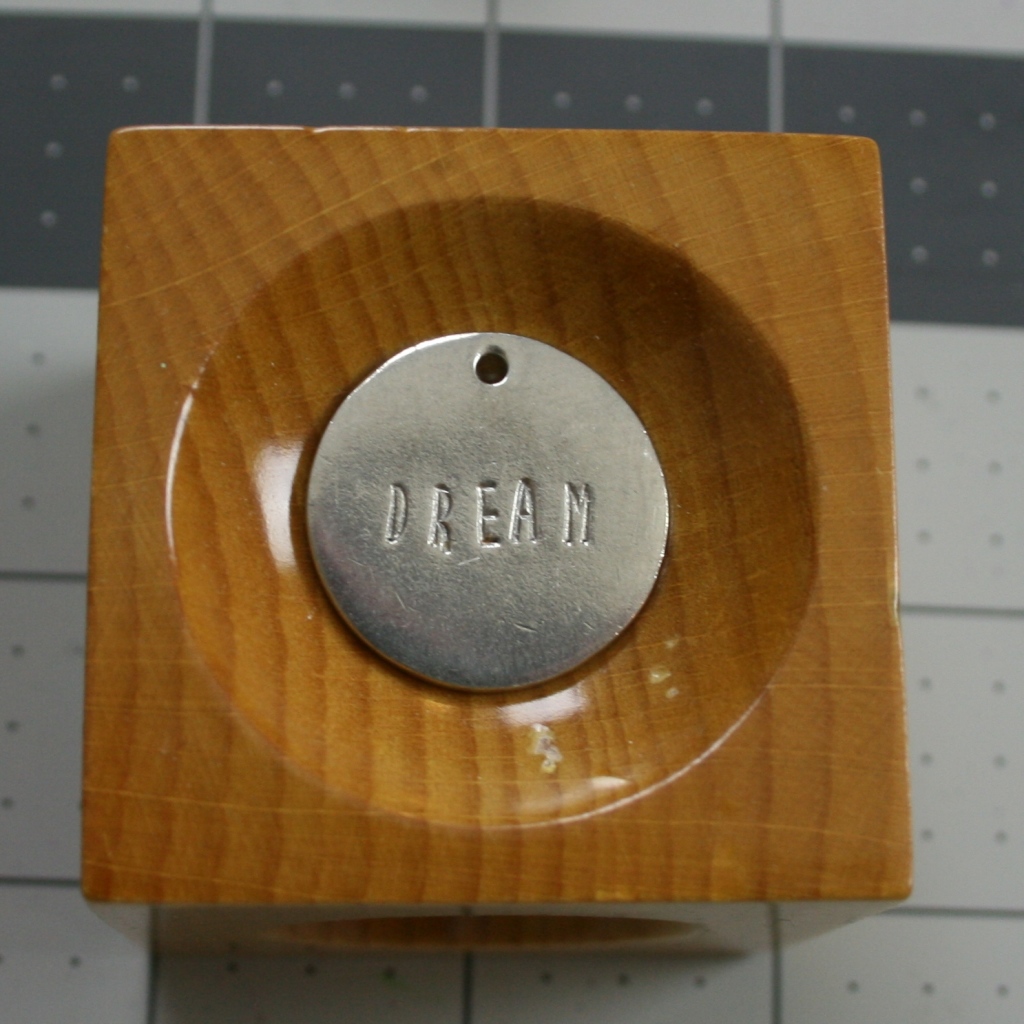 5.  Use your hammer to tap the dapping tool and create your arc.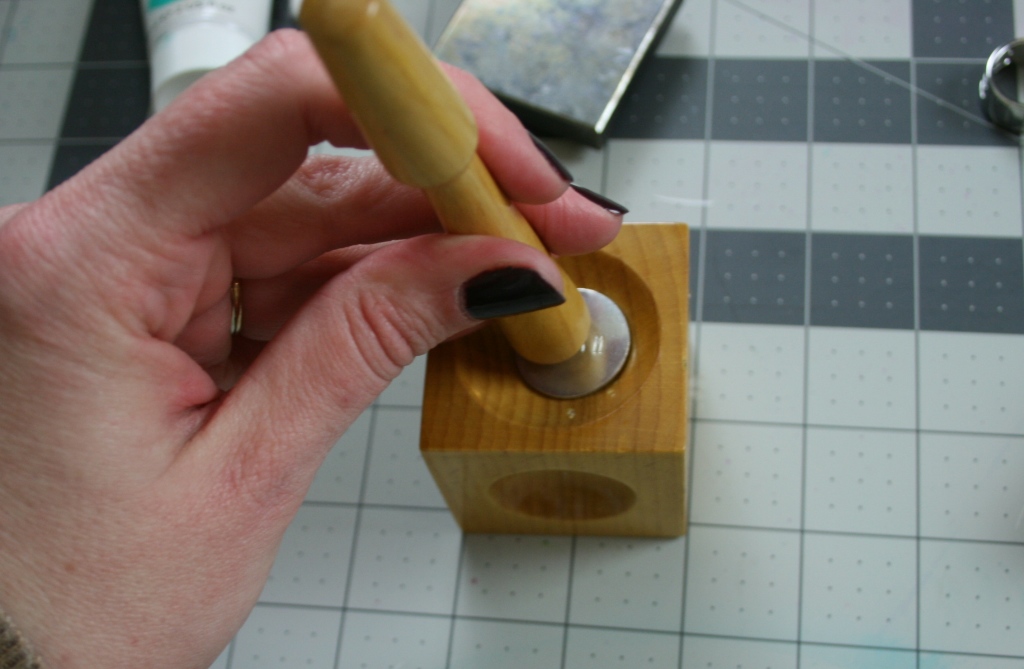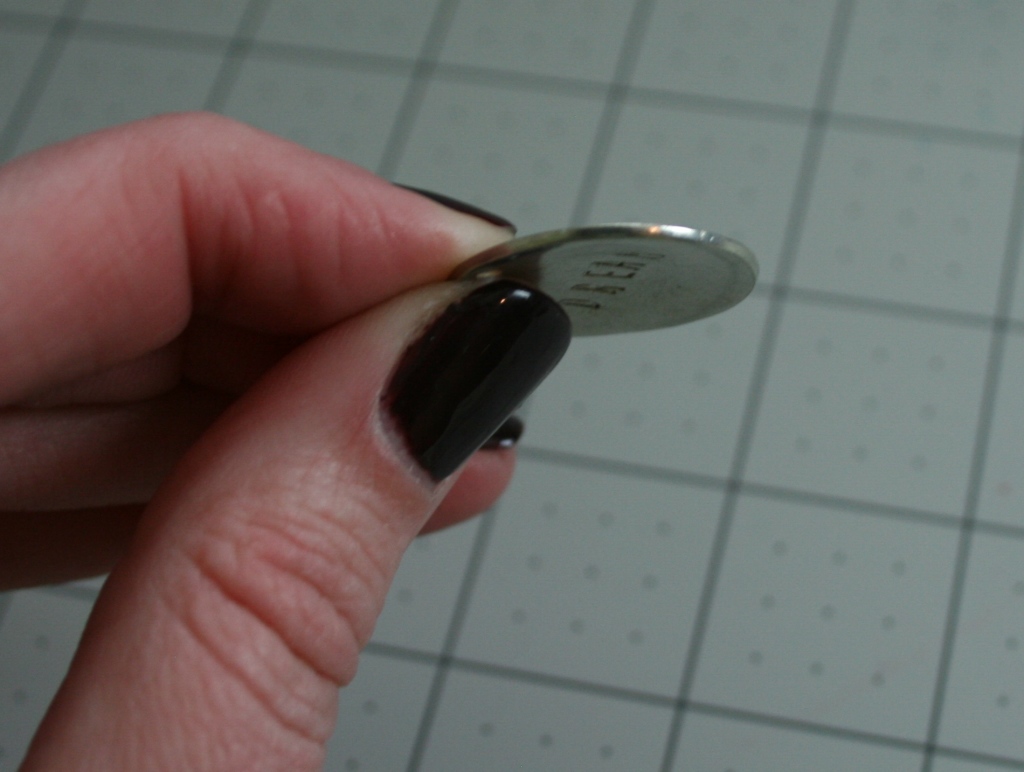 6.  Using a cotton swab, add paint to your letters to make them stand out.  I went with turquoise to add a pop of color to the piece.  Wipe off the excess with a paper towel and let it dry.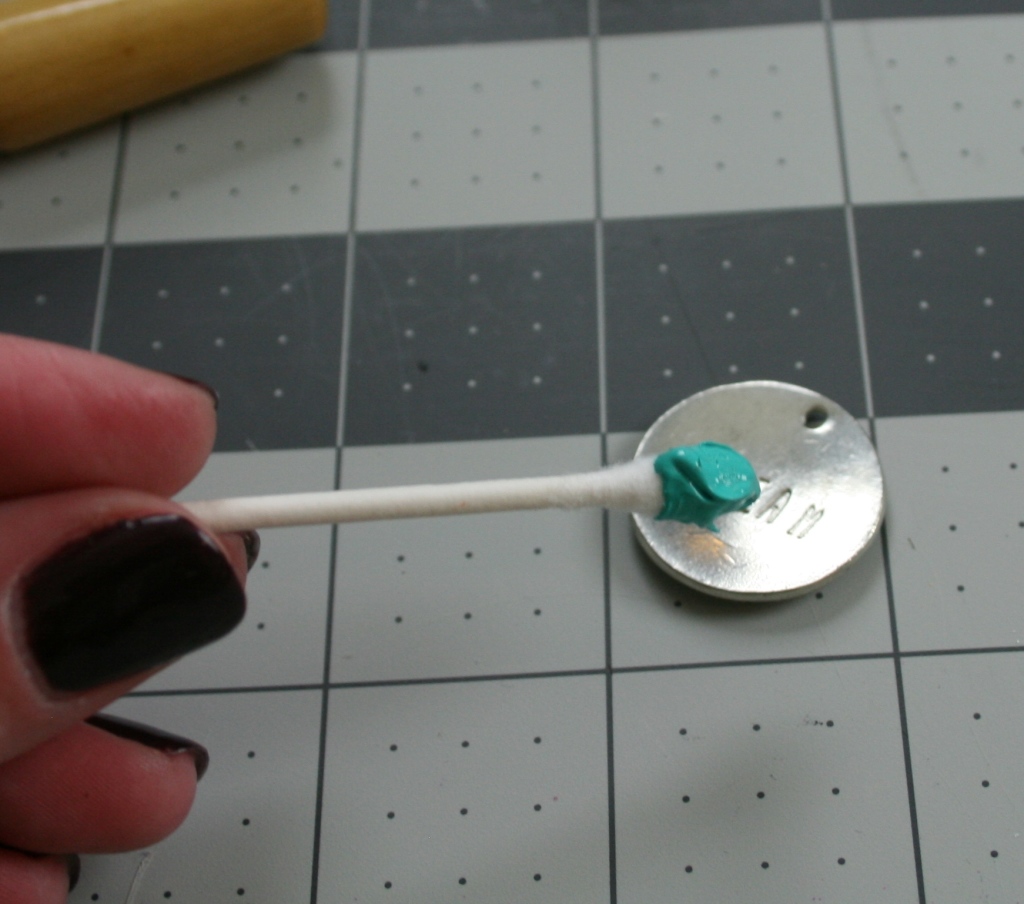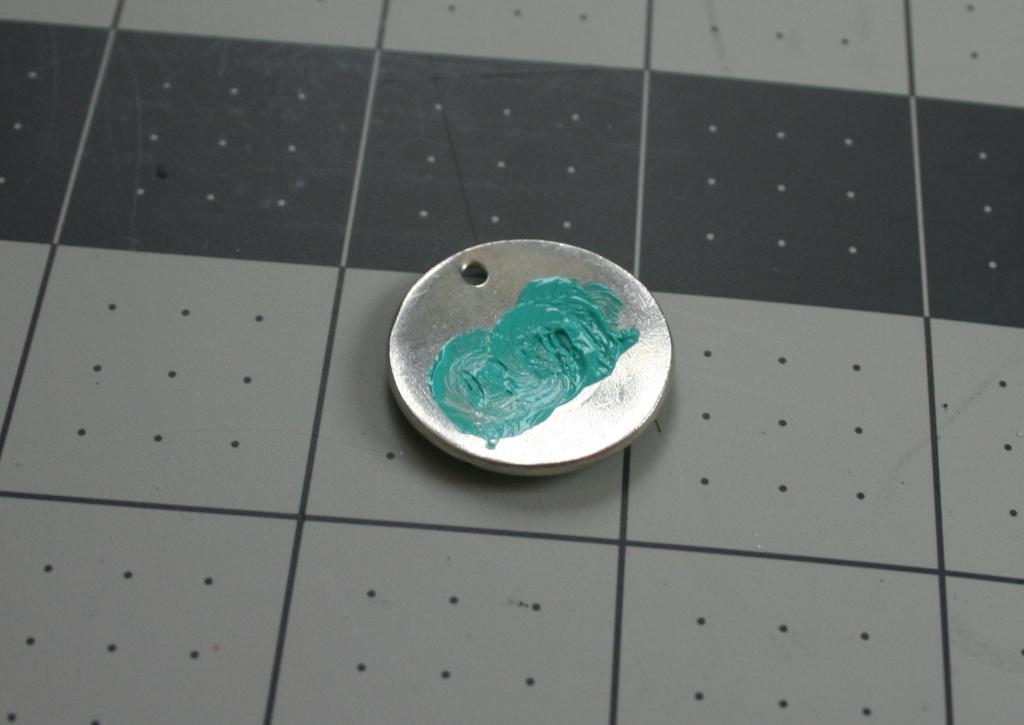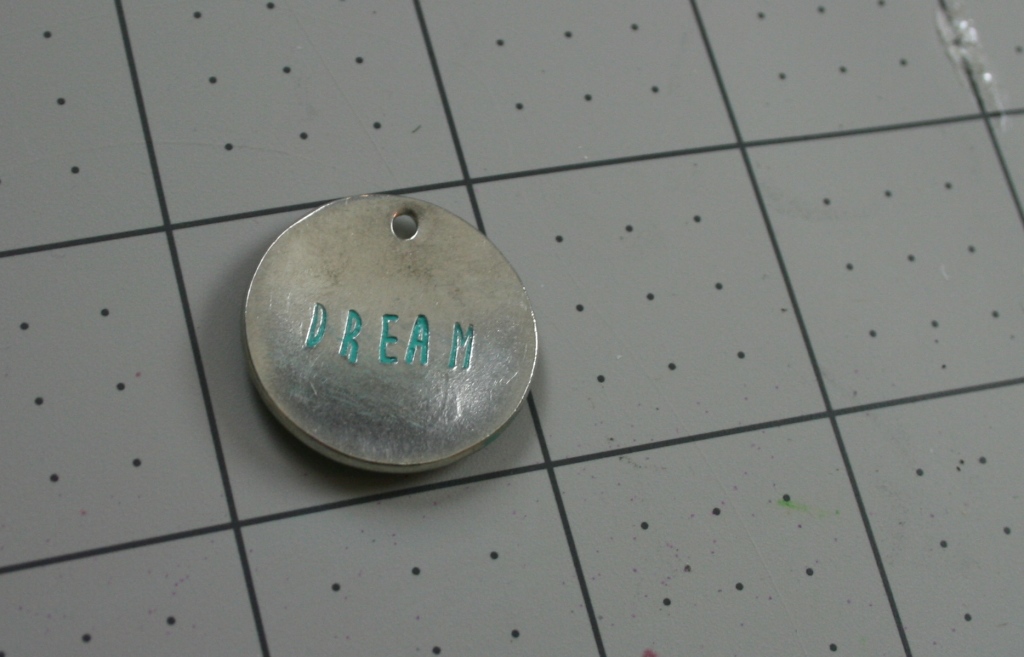 7.  Using pliers and your jump ring ring, open your jump ring.  Add on your stamped charm and any little additional bauble or bead you want to add.  Then close the jump ring back up.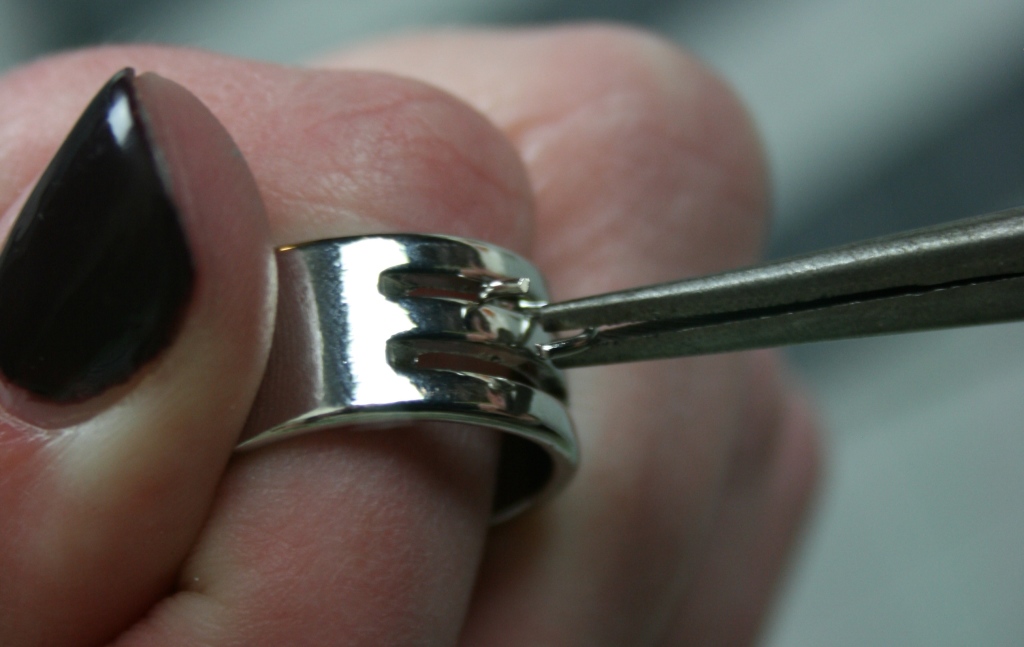 8.  Cut your bead chain to the correct size and add the clasp to one end.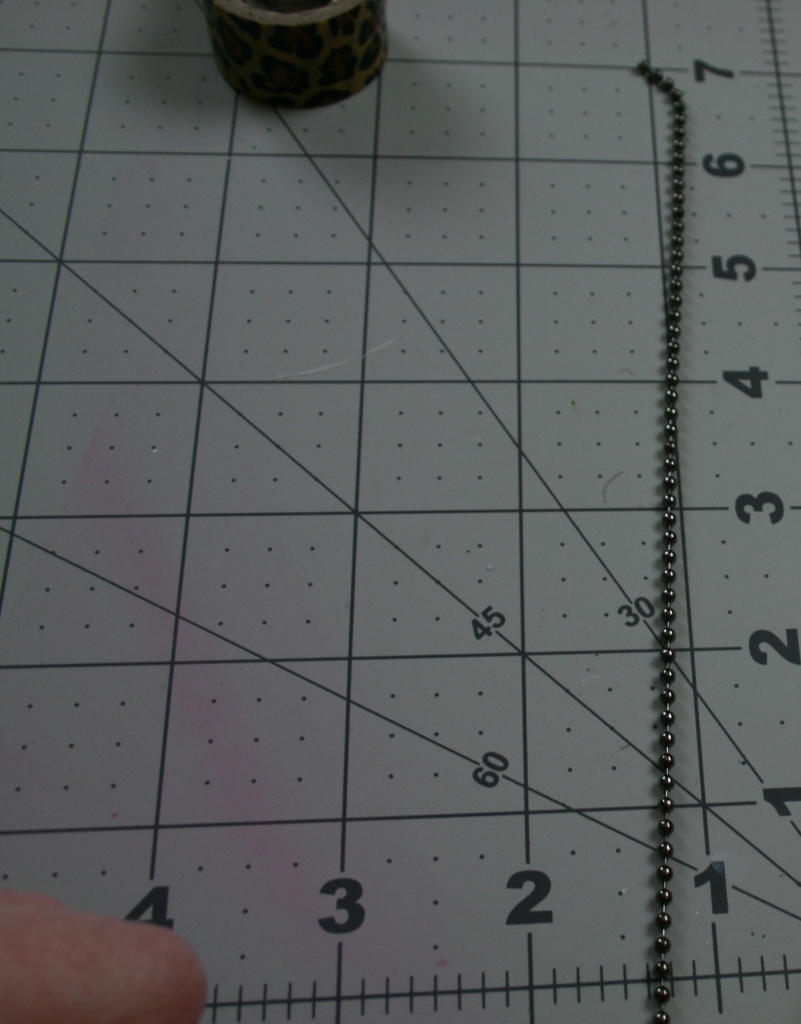 9.  String on your charm and you are done!