There is no beating around the bush right now…  I am just too excited!
On April 9th and 10th I will be teaching a 4 course session on mixed media for CreativeLive!!!!!!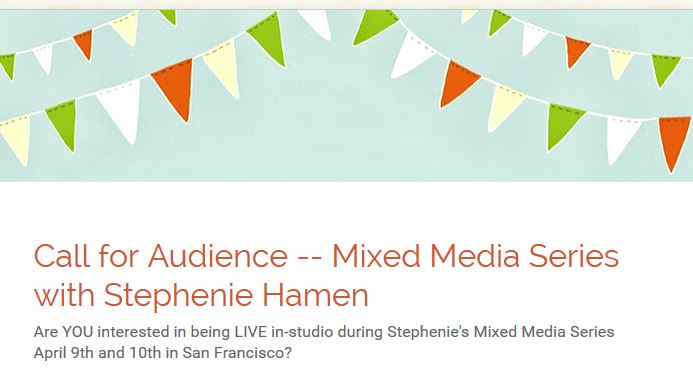 I cannot even begin to explain how nervous and excited I am about this opportunity!
And here is the coolest part – I will have a few people live in the audience, making along with me!
If you are at all interested in being in the San Francisco audience, you can check out the info ***HERE***!
Class registration for the live streaming event will be coming soon and I will share that as soon as I can.
Now, I am off to pinch myself and finish prepping the materials for the class!