This week's projects are so much fun!!!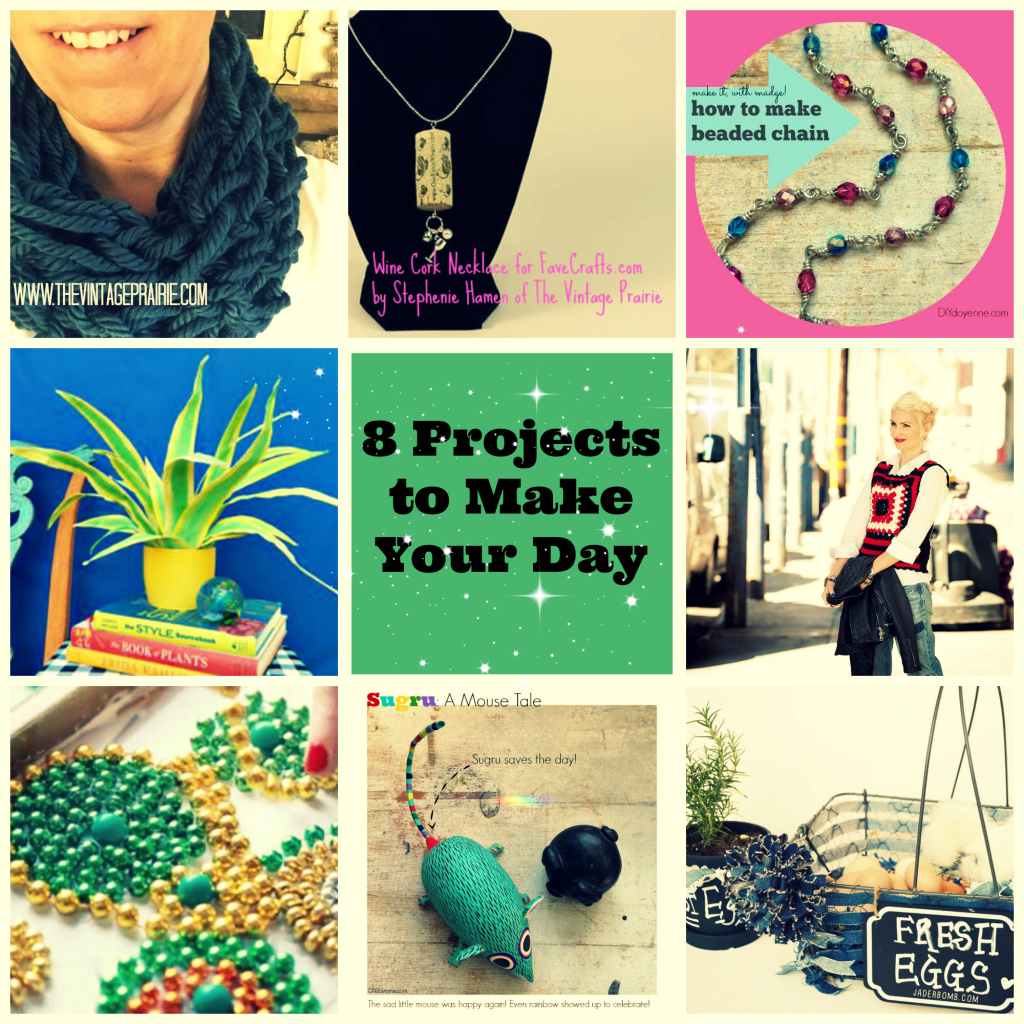 The first project is a fast and fuzzy and warm arm knit cowl scarf – I love this thing so much!
Next is an upcycled wine cork necklace...  I love finding new ways to use things like this!
After that, Margot shows us how to make an awesome beaded necklace chain that is absolutely gorgeous.
Mark's fabric plant is one that even I keep looking fresh and happy!
Cathy's Miu Miu inspired top is so great!
Aunt Peaches upcycles some bright Mardi Gras beads into a stunning mosaic.
Margot then shares how to use Sugru Moldable glue… super cool!
And JaderBomb shares a trendy denim craft project as part of her Michaels Makers series!