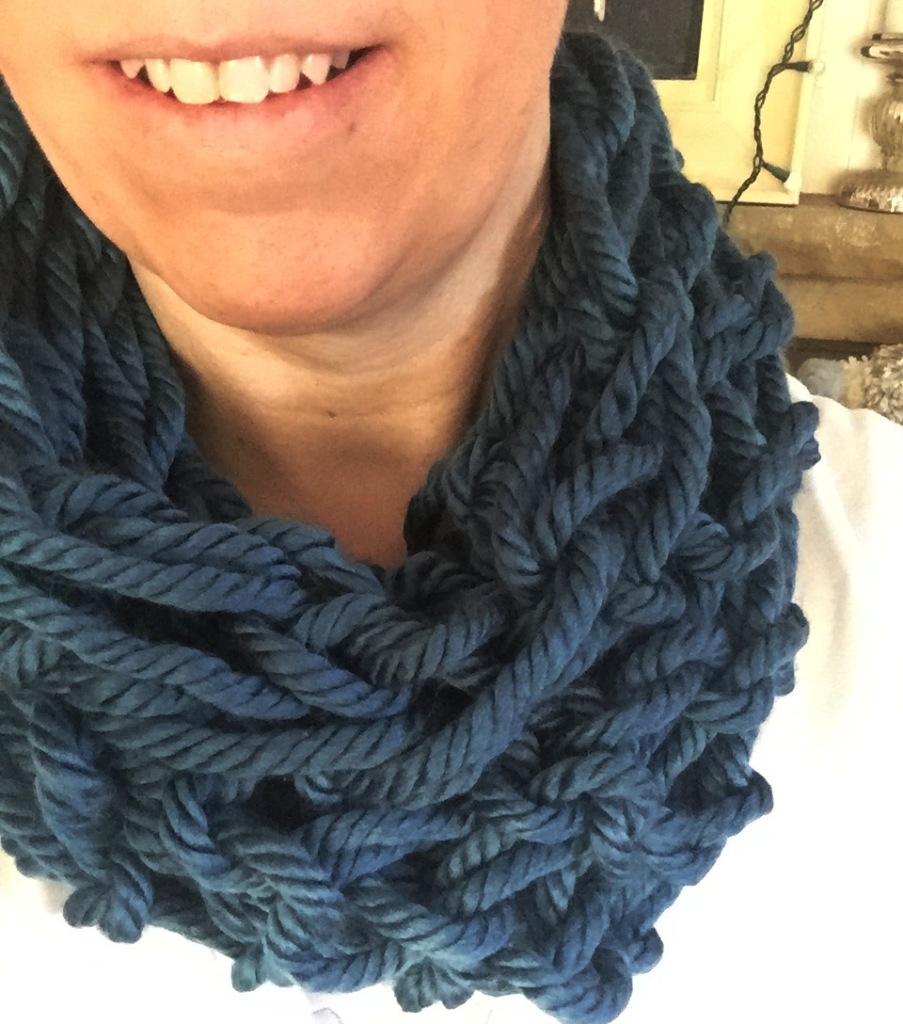 I don't know about you, but I love nothing more than a bulky, chunky, and warm scarf during the cold winter days.
When I was at CHA, I was lucky enough to attend a blogger event hosted by FaveCrafts and sponsored by lots of amazing companies.  One of these was Bernat and they gave us a skein of this amazing chunky yarn.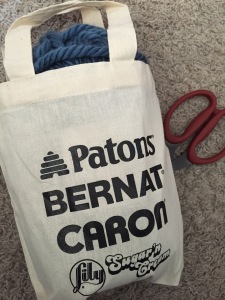 Over the weekend I decided to have some fun with it and make myself a warm and cozy scarf with it.  This only took me about 30 minutes to make, start to finish, including taking the pictures!
Now – as you all know I do not knit or crochet.  I wish I could, but I just haven't learned yet.  I have, however, mastered arm knitting.  That is one thing I do know how to do.
It is very basic and I picked it up in about 15 minutes at 2014's CHA show where it was all the rage.  There are 100's of YouTube videos that show it in depth in case you don't know how.
I am going to share the basic premiss for this one, so if you need more in depth step-by-steps, YouTube is the best place.  It is hard to take pics of the steps while doing this yourself…  One hand with the camera and all.
So all you need is some super chunky and yummy yarn and a pair of scissors.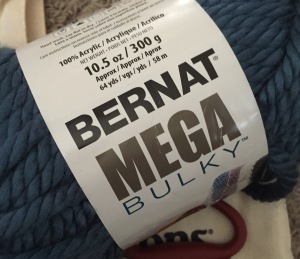 First, cast on, starting with a slip knot.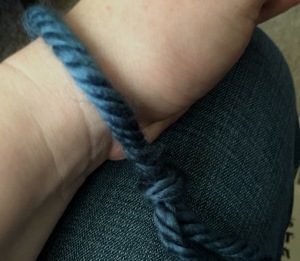 I cast on 12 loops to create mine nice and wide.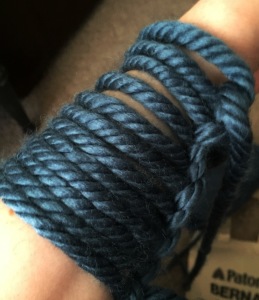 Next, begin knitting back and forth.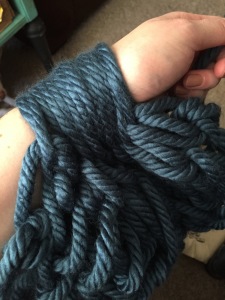 Cast off when you are at about 3 feet of knitted scarf.  Make sure to leave a good length of yarn once you tie and cut it after securing your cast off row.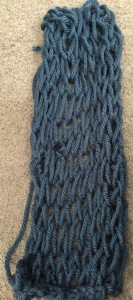 Fold the scarf in half, lining up the ends as best as possible.
Using the remaining length of yarn, weave it in and out, sewing both sides together.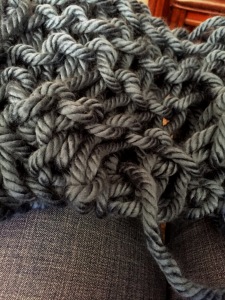 Tie off at the end and cut any remaining excess.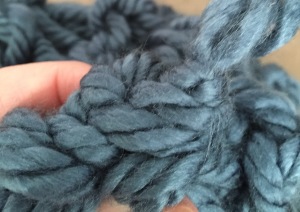 Now all that is left is to bundle up and get warm!