As a thank you to all of you for your wonderfully sweet and meaningful birthday messages yesterday I wanted to say thank you…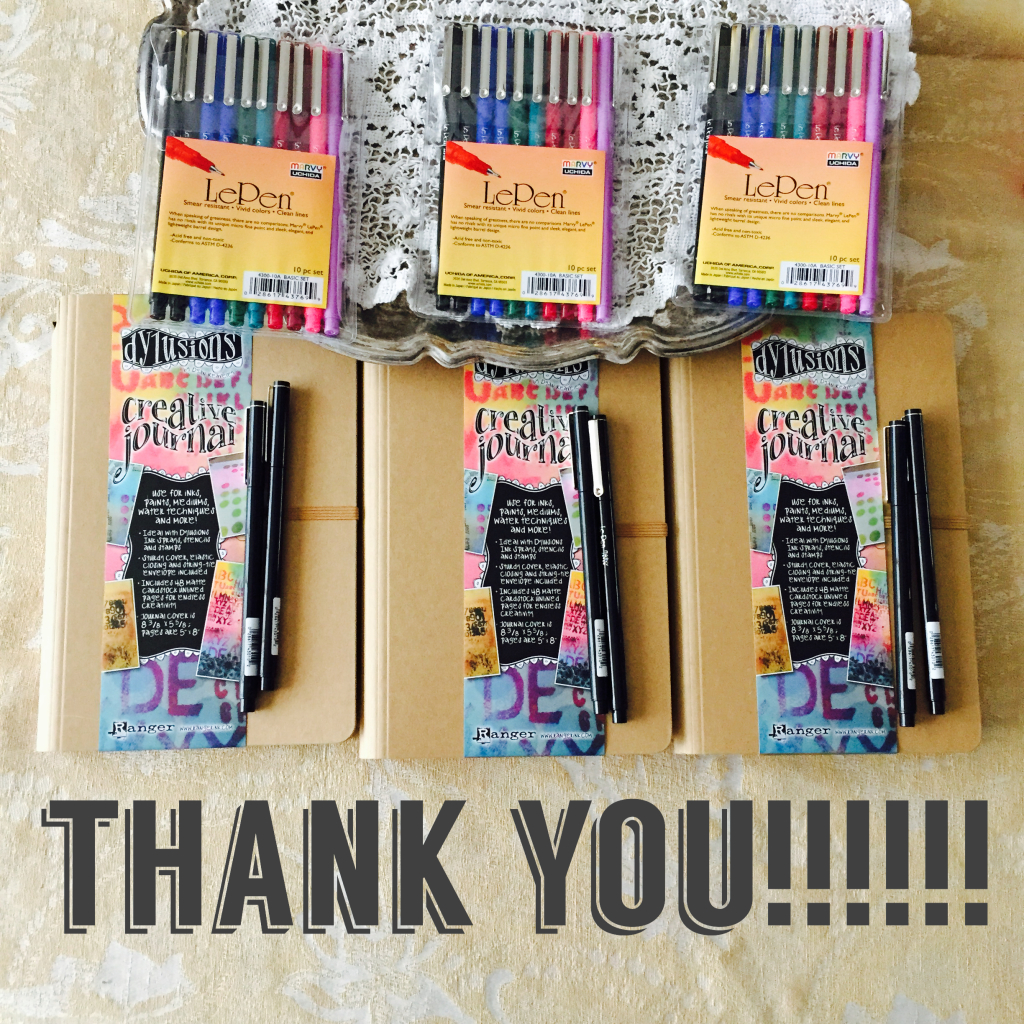 So, I am giving away three sets of my favorite tools right now:
An art journal from Ranger and a set of pens from Marvy-Uchida – Plus, if you haven't taken Doodles and Drawings: 101, you will get a free entry to that as well.
Now, I never use rafflecopter,  but I thought that this might be the time.  So, you get one entry for each of the things below…
Thank you so much for making my birthday so special!