It has been a rough couple of weeks here with my grandfather's passing happening the end of last week.
Thank you to all of you for your sweet words of support, love, light, and encouragement.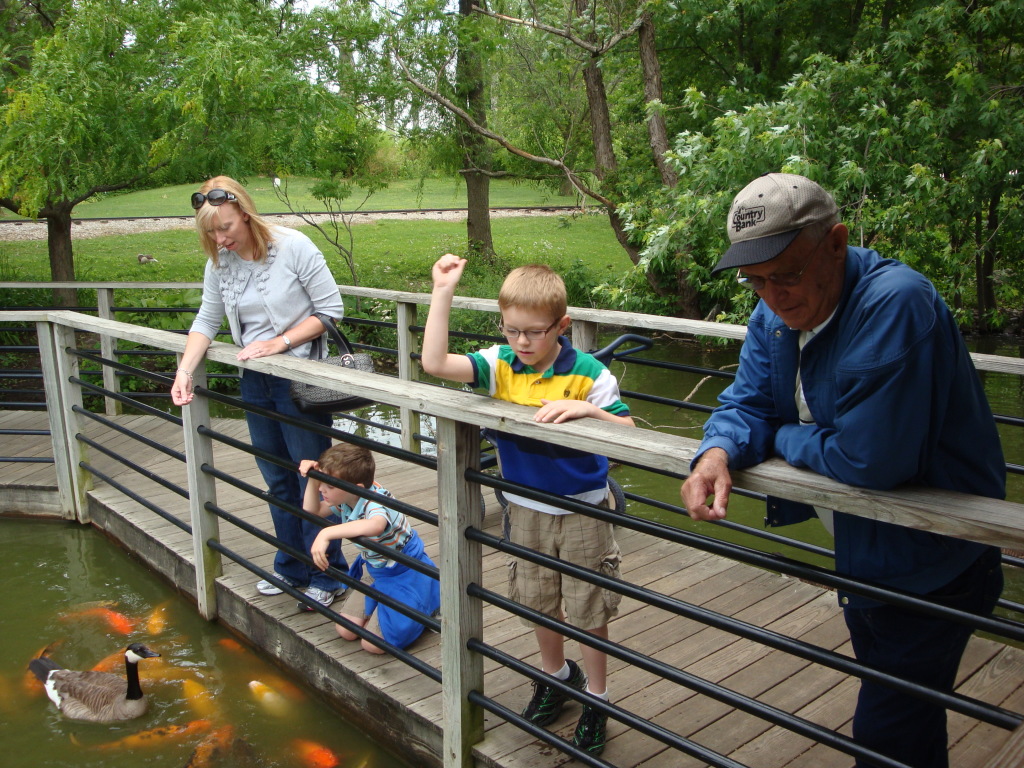 This is one of my favorite pictures from a few years ago.  It is my grandfather, my kids, and me at the zoo, feeding the koi fish.  They practically would jump out of the water to eat the food.  He had quarters and quarters for our family and every child that happened to be there that day for fish food…  he just loved to see them happy and having fun.
My heart is broken – I am not going to lie about that.  I also know that he is happier now, at home, with my grandmother and where he has no more pain.
Thank you again, from the bottom of my heart.