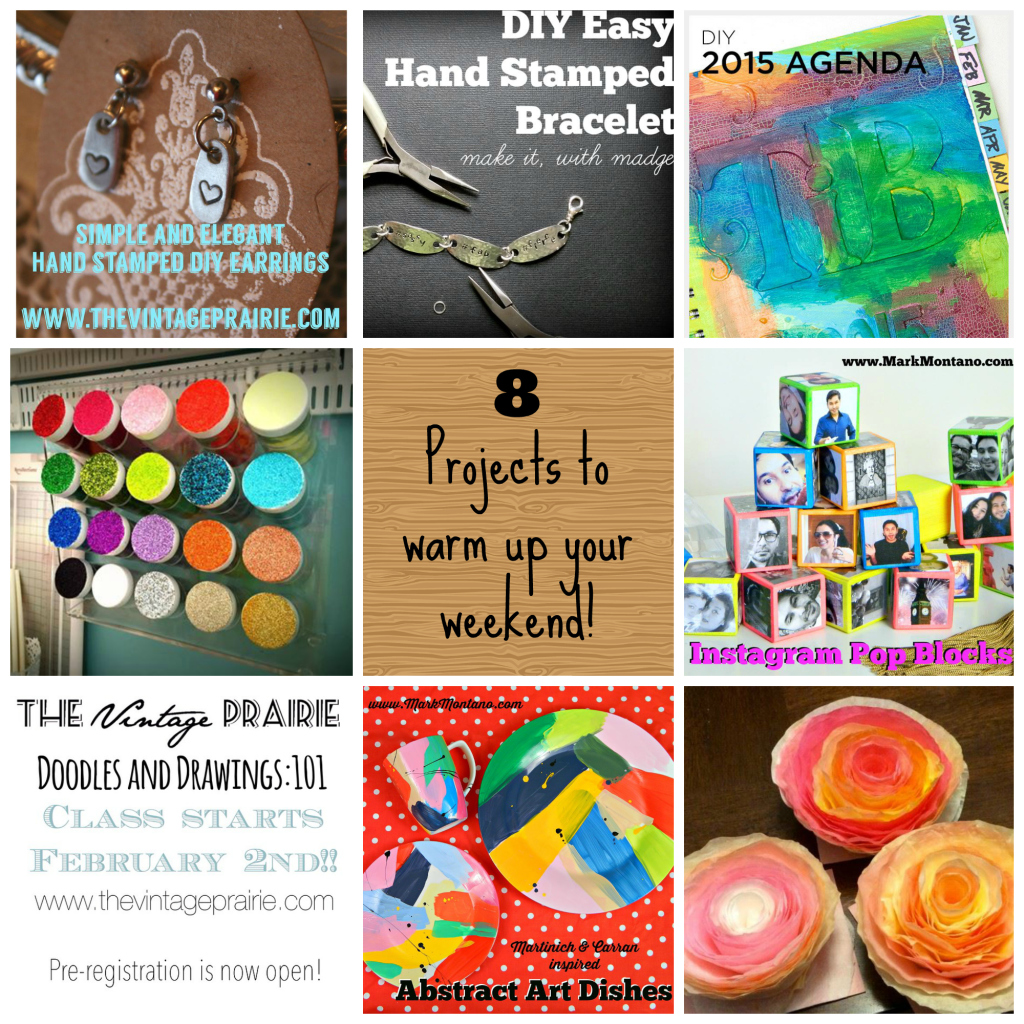 First up are some simple and elegant earrings I created…
Next is a fun bracelet by the fab Margot Potter!
Cathy Attix of Trinkets in Bloom shares a fun way to jazz up your 2015 planner!
Cathie and Steve share some fun organizational tips that I could definitely benefit from!
Mark Montano shares two great projects – his Instagram Pop Blocks and his Abstract Art Dishes!
Finally, dollar store crafts shares how to make these adorable paper roses from coffee filters!
And, in case you missed it, pre-registration is now open for my first online class, Doodles and Drawings: 101.  Use code "doodle101" to save 25% before it launches on February 2nd!