I love chalk paint – this is no secret at all.
I also love throwing a great New Year's Eve party that includes lots of bevvies for the adults and for the kids.  For the last two years I have been looking for a big metal beverage container to put soda cans or bottles of beer in – they are either too small or they are $60.00.  Neither of which is ideal.
Then, the other day, I found this big steel tub at The Home Depot in the cleaning section of all places – it was only $20.00 and it is huge!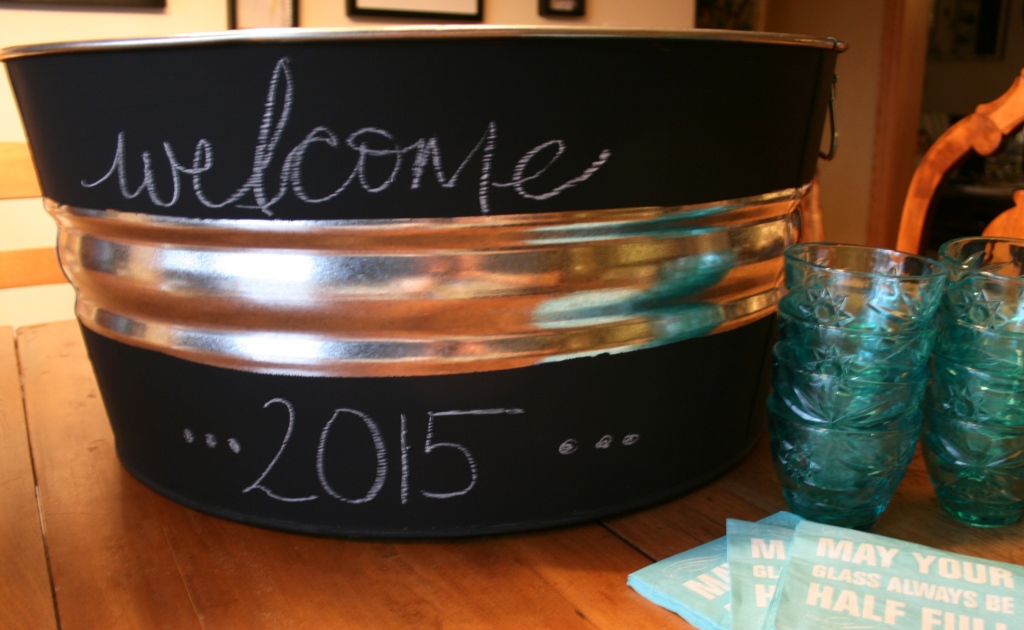 I figured why not make it cute, too, and add some chalk paint to it!  There are tons of options here – you can go with a colorful paint, add some ribbon or burlap around the middle or on the handles, or anything else your heart desires!
I went with simple carbon Chalky Finish paint from DecoArt to keep the classic chalkboard look.
What you need: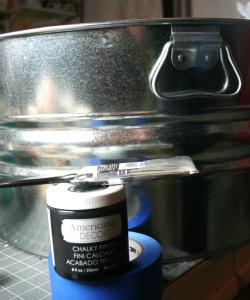 Steel drum
Paint brush – one big one and a detail brush if your drum has handles.
Painter's tape
Simple instructions:
1.  Tape off the areas you do not want to get paint on.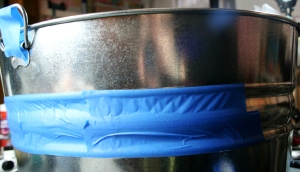 2.  Add your first coat of paint, carefully detailing as need be.
3.  Let the first coat dry completely then add a second coat.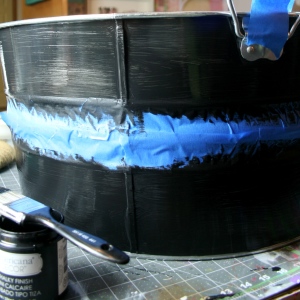 4.  Let it dry and cure at least 24 hours before writing on it – 48 is more ideal.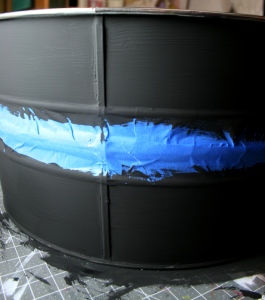 5.  Remove the tape.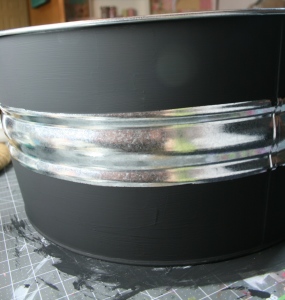 6.  Add your message if you want and then fill it up with your drinks for the party!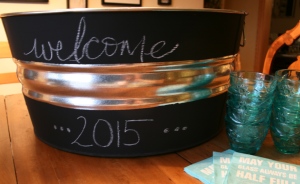 Happy Holidays everyone!