I am sure you all know Ken Oliver, but if not, he's one of the sweetest, nicest guys I know in the craft industry.  I've been lucky enough to know him for years and to get to spend time hanging out with him, no matter who we each happened to be working for at the time.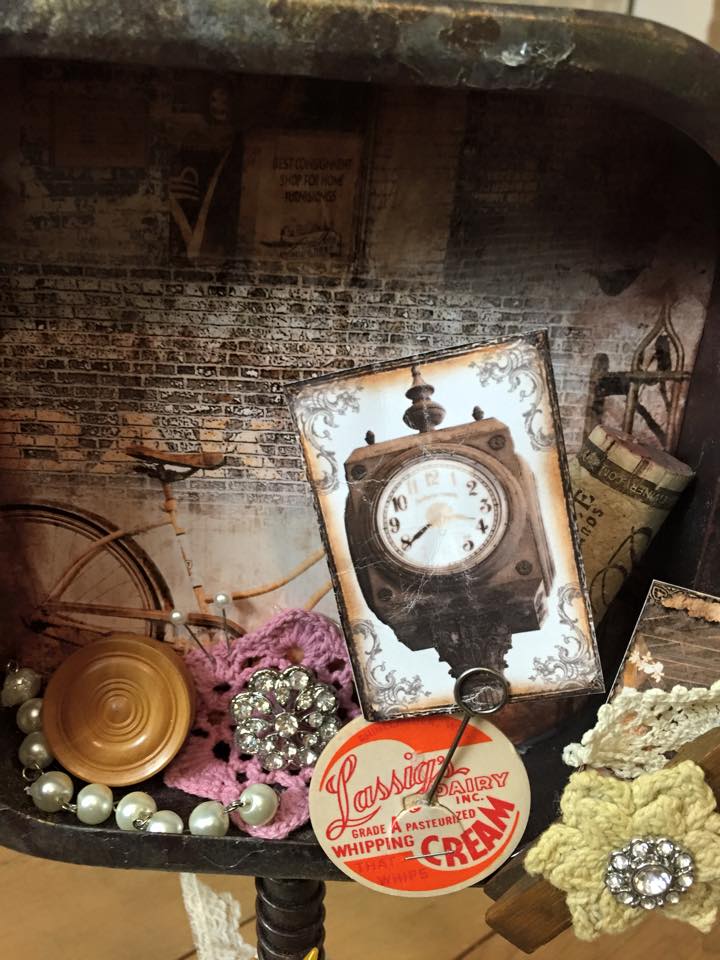 Ken is now out on his own – like moi – and has launched his own collection of papers based on his hometown of Newburgh, Indiana, aptly named "Hometown."
He has asked me to create a few projects with this line for his booth at CHA and I could not be more honored or humbled.  I am so excited to share one of those projects with you as a little sneak peek…  no real directions – just some images to show.
I used Ken's papers, some of my vintage and thrifted goodies, some Prima pieces, as well as some pretty pearls from Maya Road and some old Bazzill Bling.
If you have a chance, take a second and check out Ken's blog and his new line and maybe even wish him good luck on this new adventure!!