We are really getting into the party spirit this week!  If you are still looking for a few great last minute ideas, we have them right here!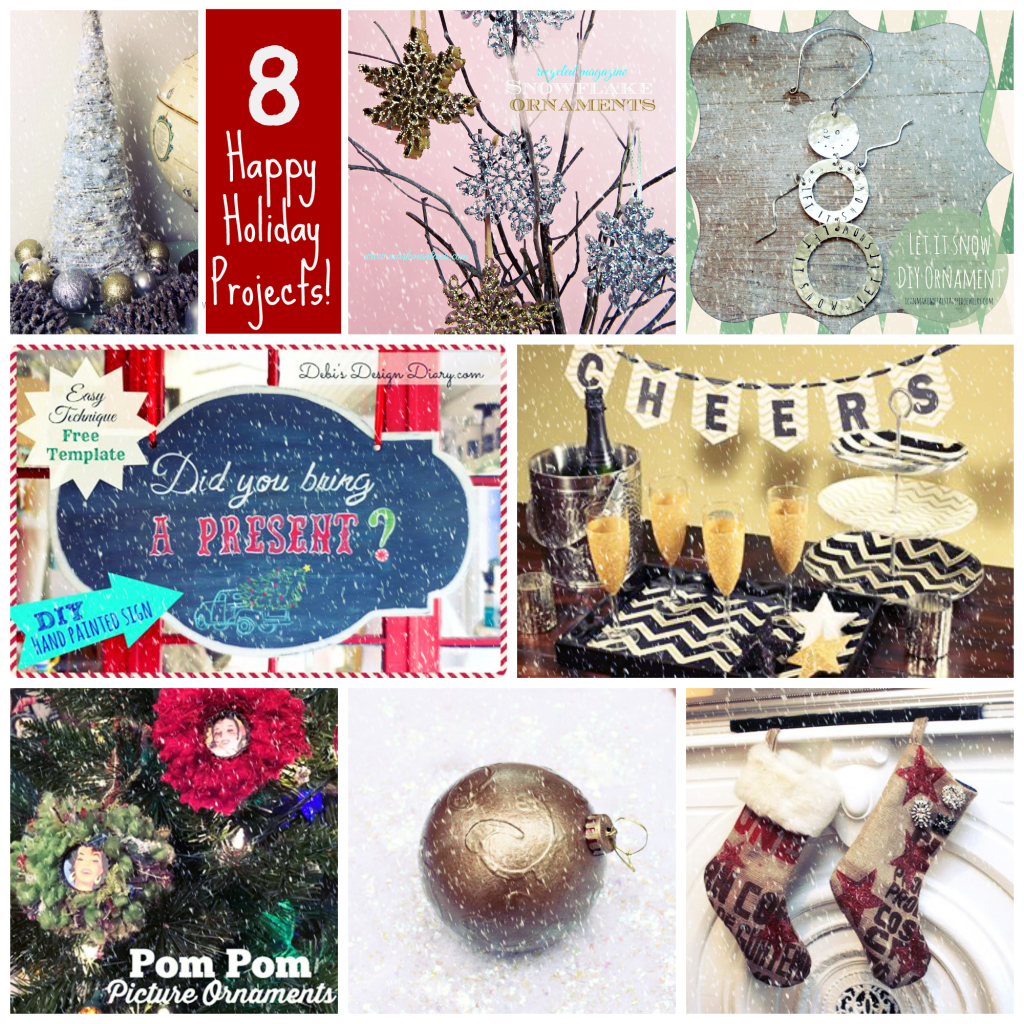 To kick things off is my Target-inspired Glitter Tree! 
Next up is the festive and fabulous Mark Montano with these great Recycled Magazine Snowflake Ornaments!
Margot shares here tips on creating some absolutely darling and hand stamped metal Let it Snow Snowman Ornament!
Debi shows us how to create a gorgeous Painted Holiday Sign and shares a giveaway with everyone as well!
Cathie and Steve share their tips on creating Easy Glam Party Decor – sparkling and fun!
Crafty Chica teaches how to make super bright and creative Pom Pom Picture Ornaments!
Dollar Store Crafts' Heather shares a Faux Bronze Ornament project that will add some shimmer to your tree!
And, finally, Cathy of Trinkets in Bloom shares how to Create your Own Stockings  – I love how vintagey these are!!!
Merry Christmas everyone!