This year I am doing a lot of handmade gifts.  Not that I don't normally, but given the lack of paying gig right now, it is looking like even more gifts will be handmade this year.
Now, this does require an amount of time to do, but in the end, I truly believe it is worth it.  It is definitely a way that I can show how important someone is to our family.  In this case, it is teacher time!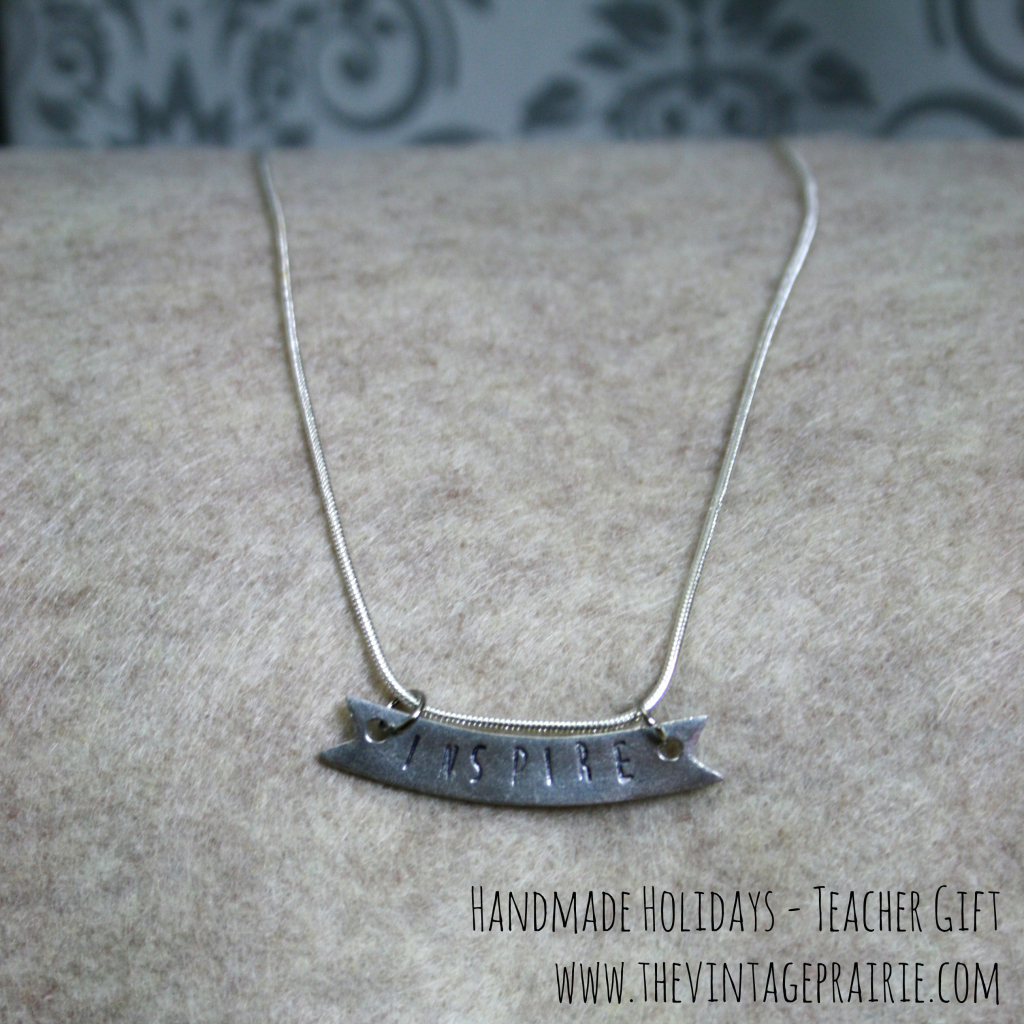 I feel like they always end up with the same stuff over and over, so why not create a piece that is as unique and special as they are.
This year I decided to make hand stamped necklaces for the teachers.  This one says "inspire" because that is what they do everyday – they inspire young minds, hearts, and souls to take flight.
Here's what you will need: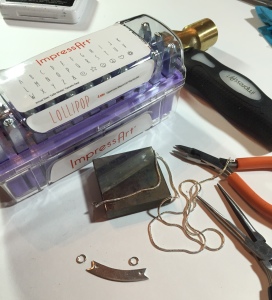 Here's how to create your project:
1.  Tape your blank to the stamping block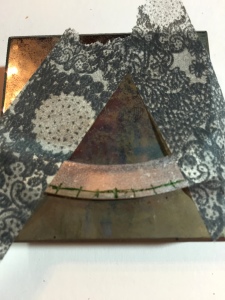 2.  Use your marker to create a base line and marks for where your letters will line up.
3.  Ink your letter stamp and then tap it a few times gently to get your impression on your marked spot.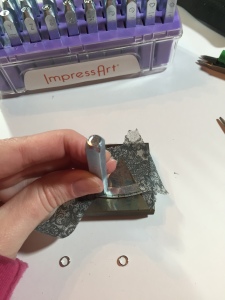 4.  Clean off the marker ink.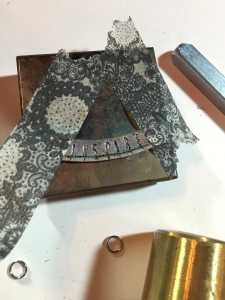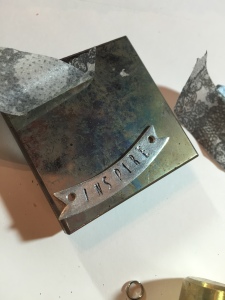 5.  Add your jump rings and string onto your chain.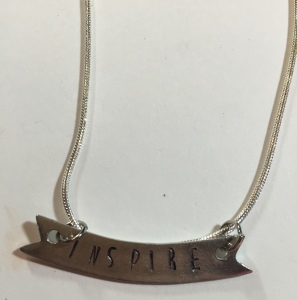 Now all that is left is to wrap this beauty up and give it to a teacher near and dear to your heart!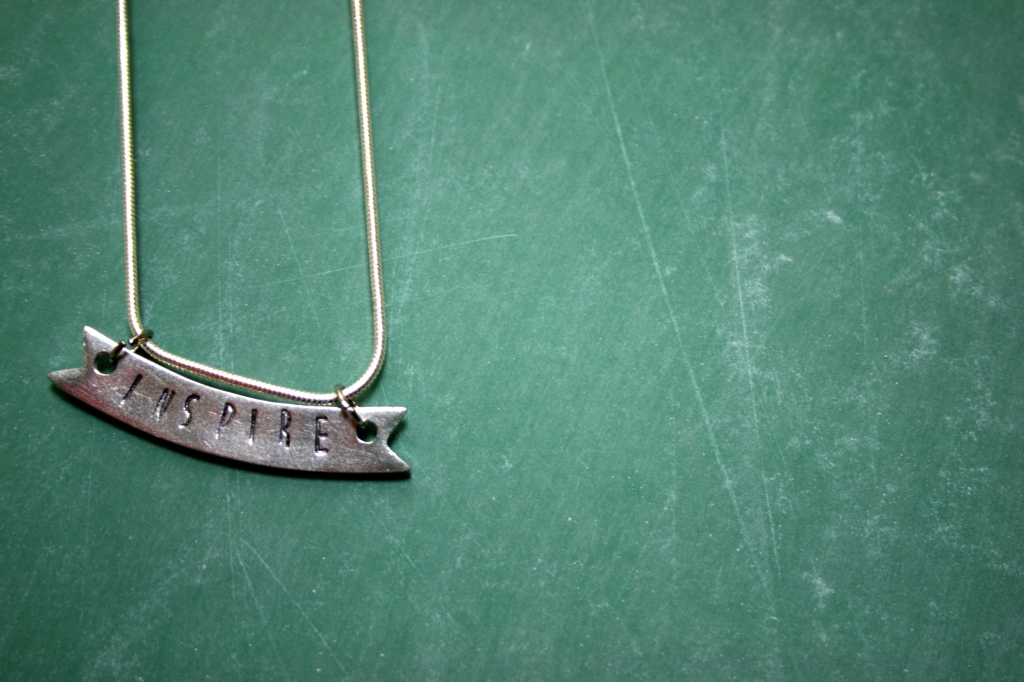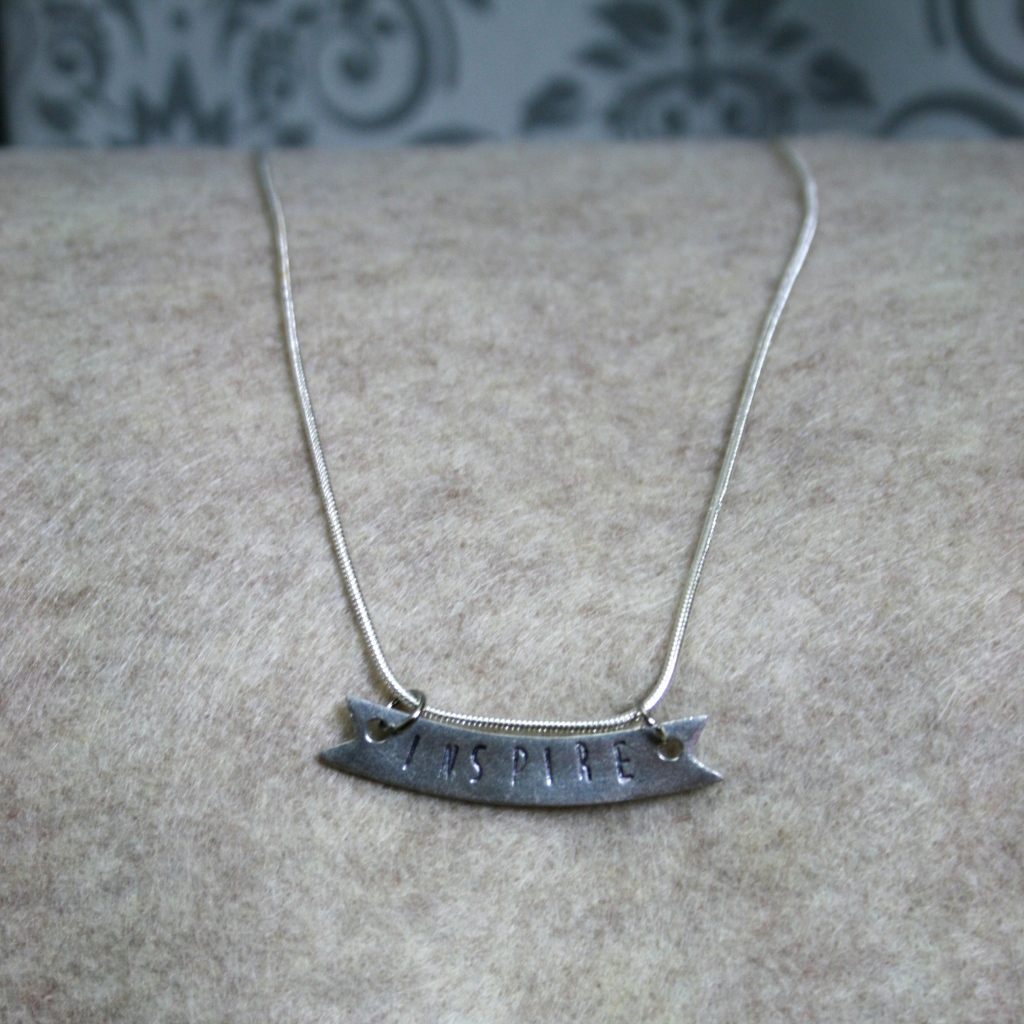 Happy Handmade Holidays!