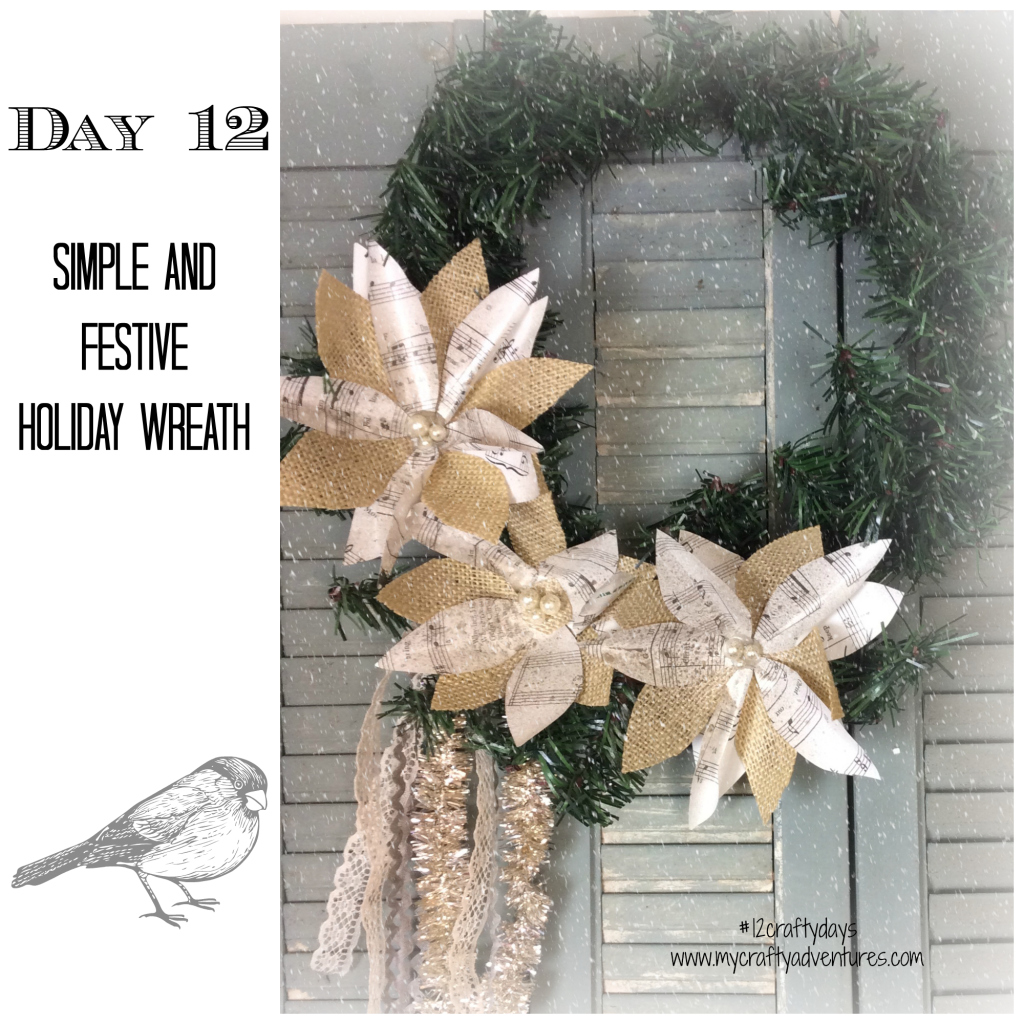 Sorry for the delay on day 12…  there's a story here that I will share later.
Anyway – here is the 12th day of holiday crafts!!!
This little wreath is fun and festive – I hope you enjoy it!
Supplies you will need:
Hot glue gun
Basic wreath
Scissors
scrap cardboard
lace, ribbon, trims
burlap
music sheets
glimmer spray
Bling
How to put it together:
1.  Cut out a template for your leaves – freehand it.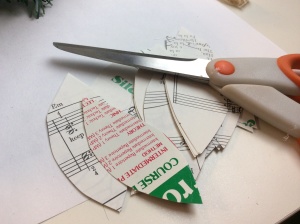 2.  Use the template to cut leaves from music sheets and burlap.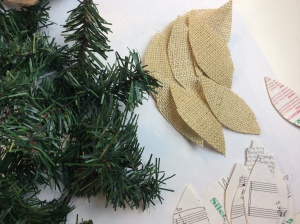 3.  Put them together using hot glue and create your flower.  Free hand cut a small circle for the center.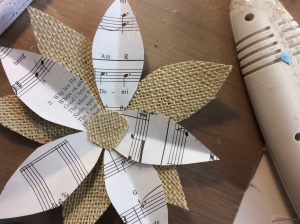 4.  Add in bling.
5.  Glue to the wreath.
6.  Spray with glimmer sprays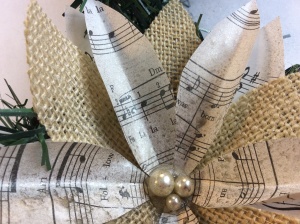 7.  Tie on ribbons and trims.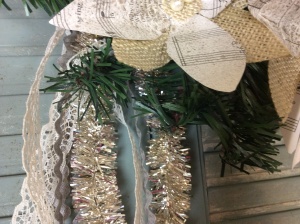 8.  Hang and enjoy!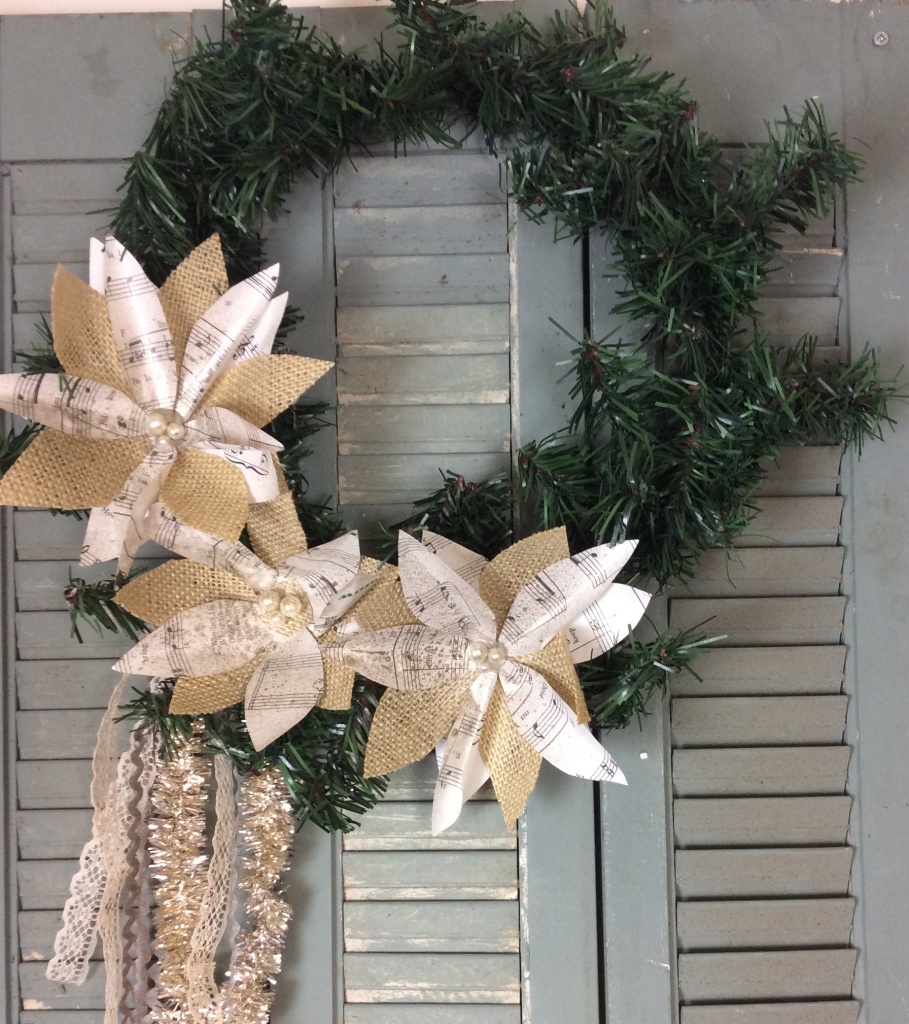 Merry Christmas everyone!