Hello!  It is that time of the week – #thursdiy is here!
This week if full of the holiday spirit and I can't wait for you to see what everyone has in store for you this time!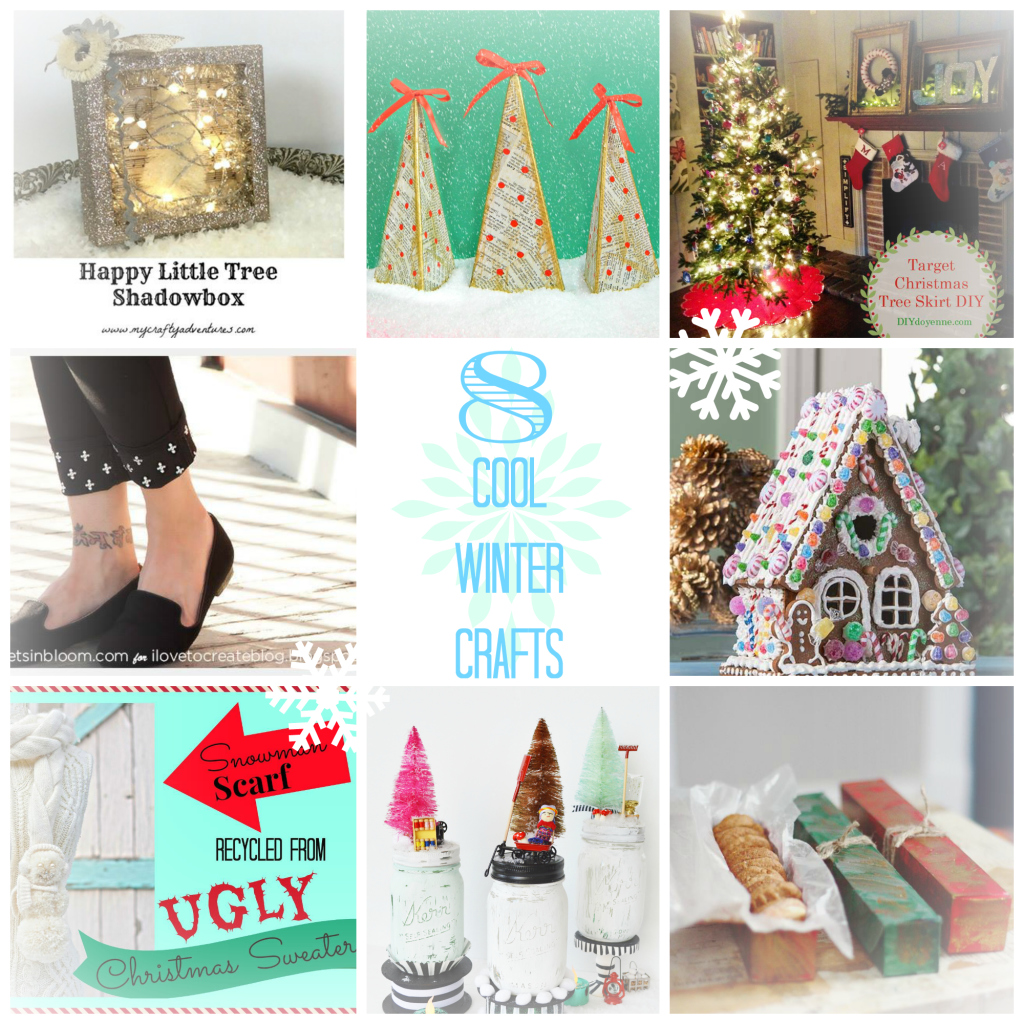 First up:  My Happy Little Tree Shadowbox...  this was a blizzard of glitter and tons of fun to make!
Next, Mark shows us how to create adorable and festive cardboard trees… and you know me, I am a sucker for mini trees!
Margot brings the bling this week with her Target tree skirt redo – it's definitely Madge-tastic!
Cathy shares a way to jazz up your jeans, perfect for any holiday get together this year…
Cathie and Steve share the cutest little gingerbread house that almost looks good enough to eat!
Debi's Ugly Sweater Scarf is a genius way of upcycling those ugly Christmas sweaters!
Jade shares some festive and fancy mason jar gift ideas…
And finally, for all of you cookie lover's, Aunt Peaches shares a beautiful way to share all of your baked love this holiday season!
Happy Thursday!