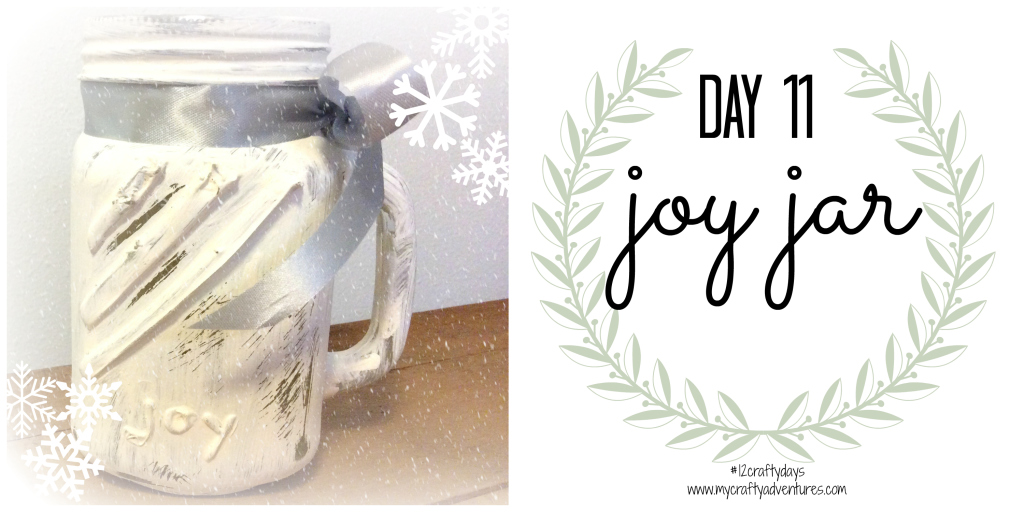 This is a festive project that you can easily personalize for a gift.  You can use a battery powered tea light inside and use it as a luminary or your can use it to hold a gift for a teacher, friend, or loved one.
What you will need: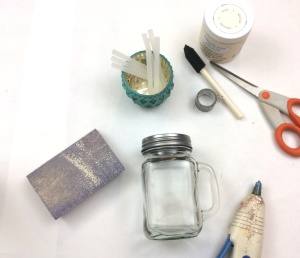 Hot glue gun
Chalk paint
Foam brush
Sanding block
Washi tape
Plain glass jar
Scissors
Ribbon (optional)
Steps:
1.  Use the washi tape to create a mask on the jar.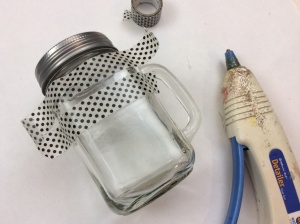 2.  Add hot glue to area you have masked off.  Carefully remove the tape while the glue is still hot.  Trim any necessary bits with scissors once dry.  Write a little message or word if you want as well.  Let it dry completely.
3.  Add two coats of paint to the jar and lid.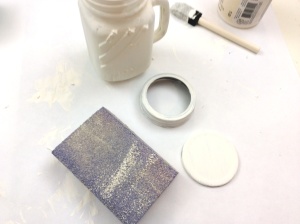 4.  Use sanding block to distress once dry.
5.  Tie on a bow, add a tea light, or fill with your favorite gift!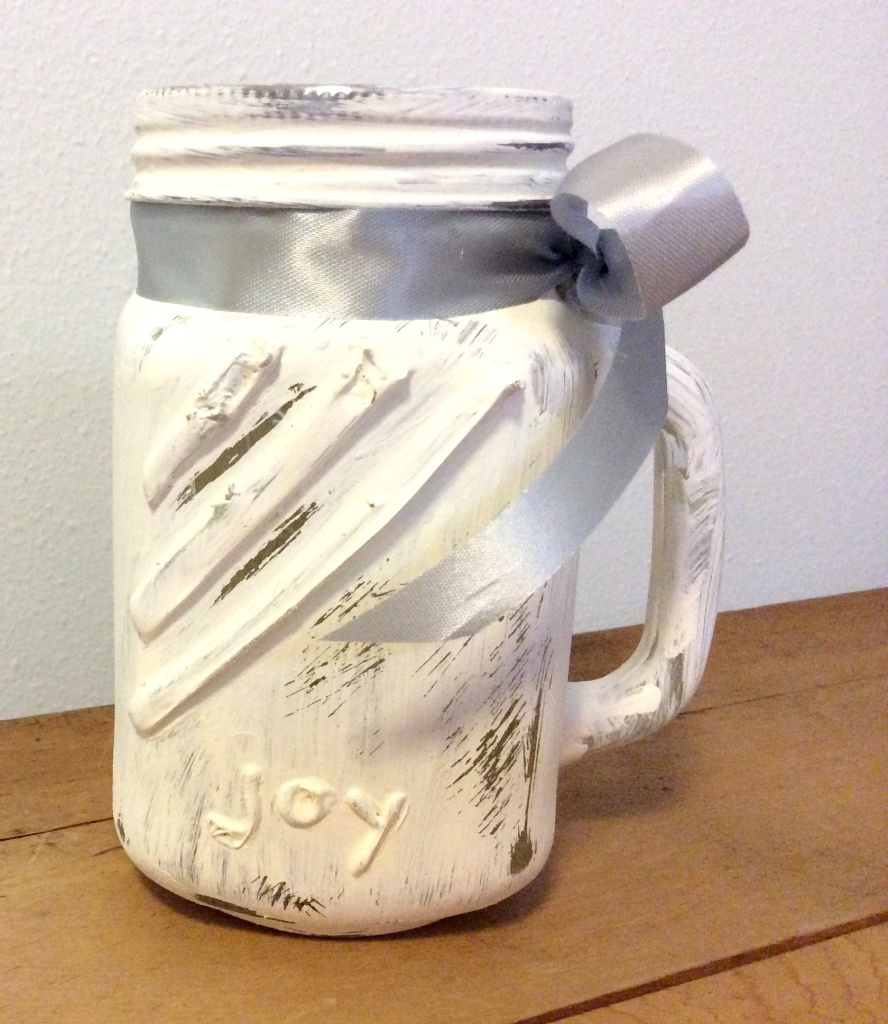 Happy Holidays!