Here we are on day 9 and I am back with another tree project.
I have seen these trees in stores all over town. Most of them for half the size at twice the price!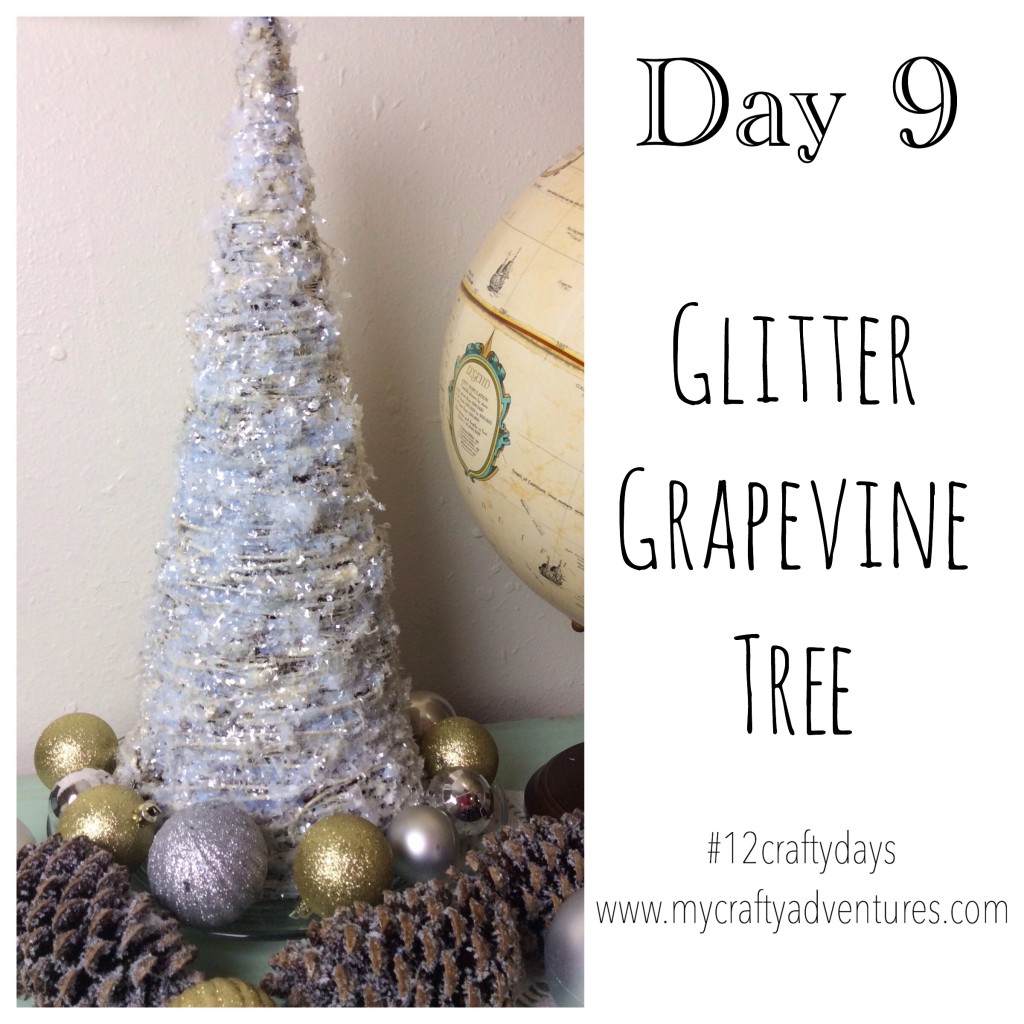 What you will need: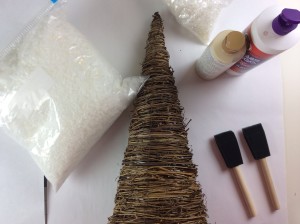 Grapevine cone
white or off white paint
decoupage
fake snow – plain and glittery
foam brushes
Here's how to put it all together…
1.  Paint your tree and let it dry.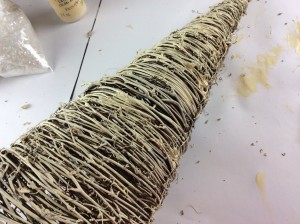 2.  Start adding decoupage in small portions then sprinkle heavily with fake snow.
3.  Completely cover the tree and let it dry.
Happy holidays!!!