Creating garlands to drape around the house is a fun and festive way to add a little more holiday cheer to any space.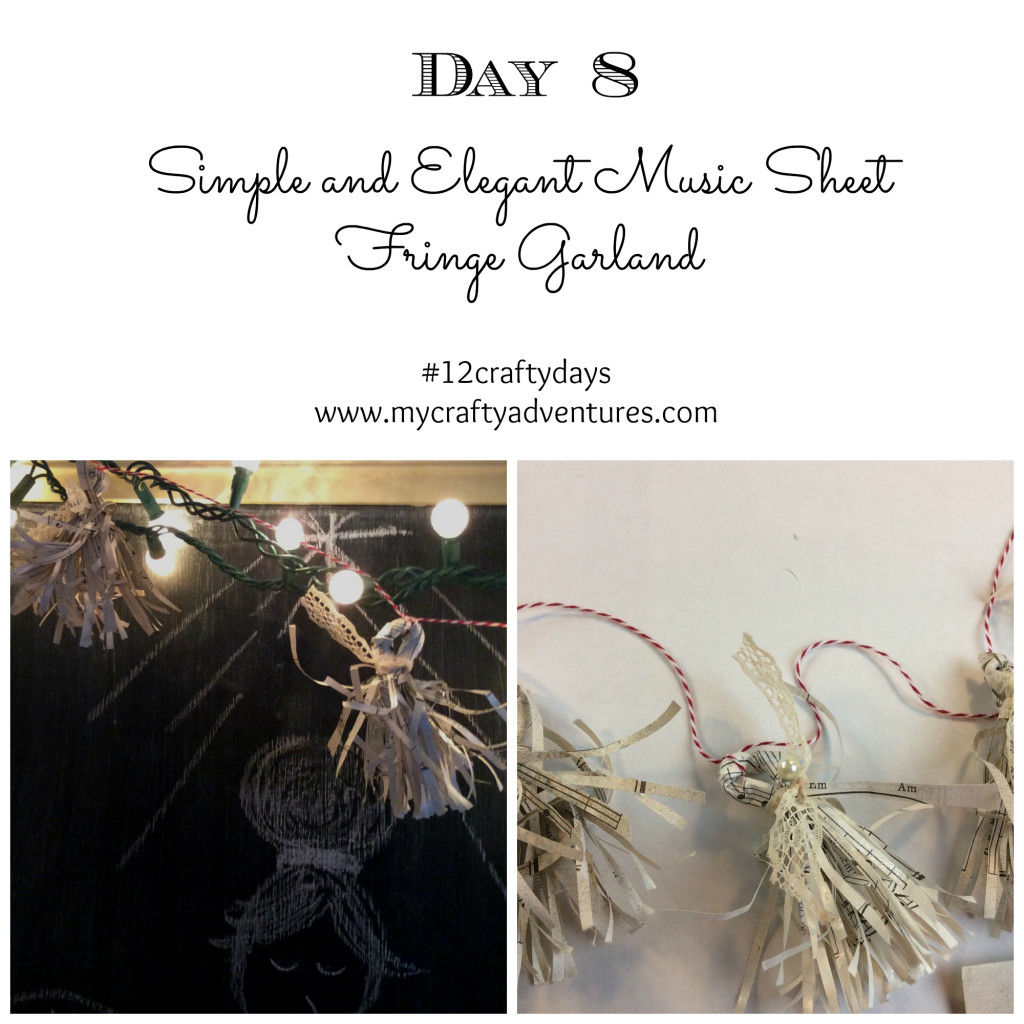 I particularly love this version since it is easy to replicate with tissue papers, book papers, etc… for a variety of looks for a lot of different events.
Here is what you will need: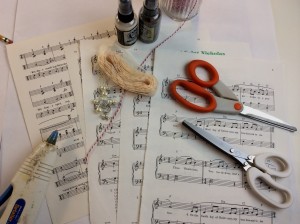 Music sheets
Glimmer sprays
Ribbon or lace
Bling
Fringe Scissors
Baker's twine
Scissors
Heat gun
Hot glue gun
Here's how to put it all together:
1.  Spray your music sheets on both sides with the glimmer spray and then dry with the heat gun.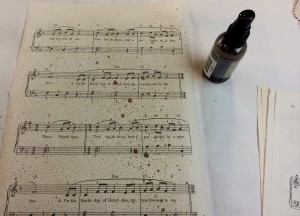 2.  Fold your paper in half length wise.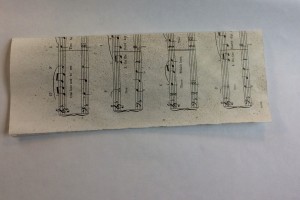 3.  Fold it again, about 2/3 in half.  Then open back up.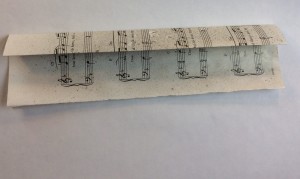 4. Fringe from the edge to folded line you just created.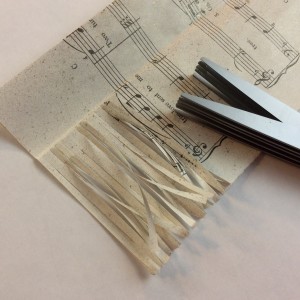 5.  Open up and fold in half the other way.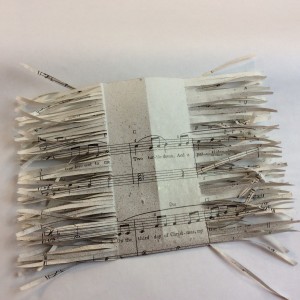 6.  Use this line to cut in half.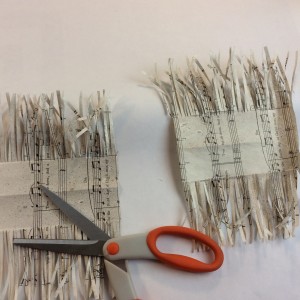 7.  Roll up tightly.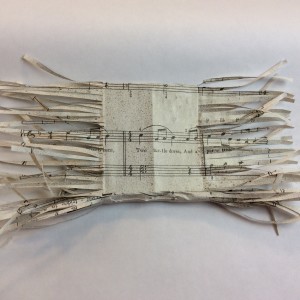 8.  Twist.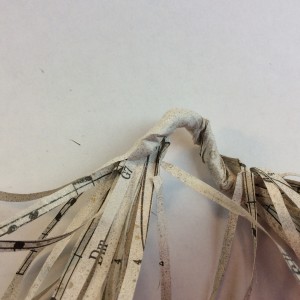 9. Secure with lace.  Add some bling with the hot glue gun.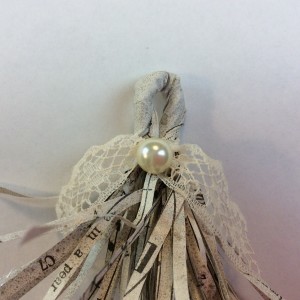 10.  Create several and string them together to create your garland.
11.  Add to any spot in need of a little more pizzazz!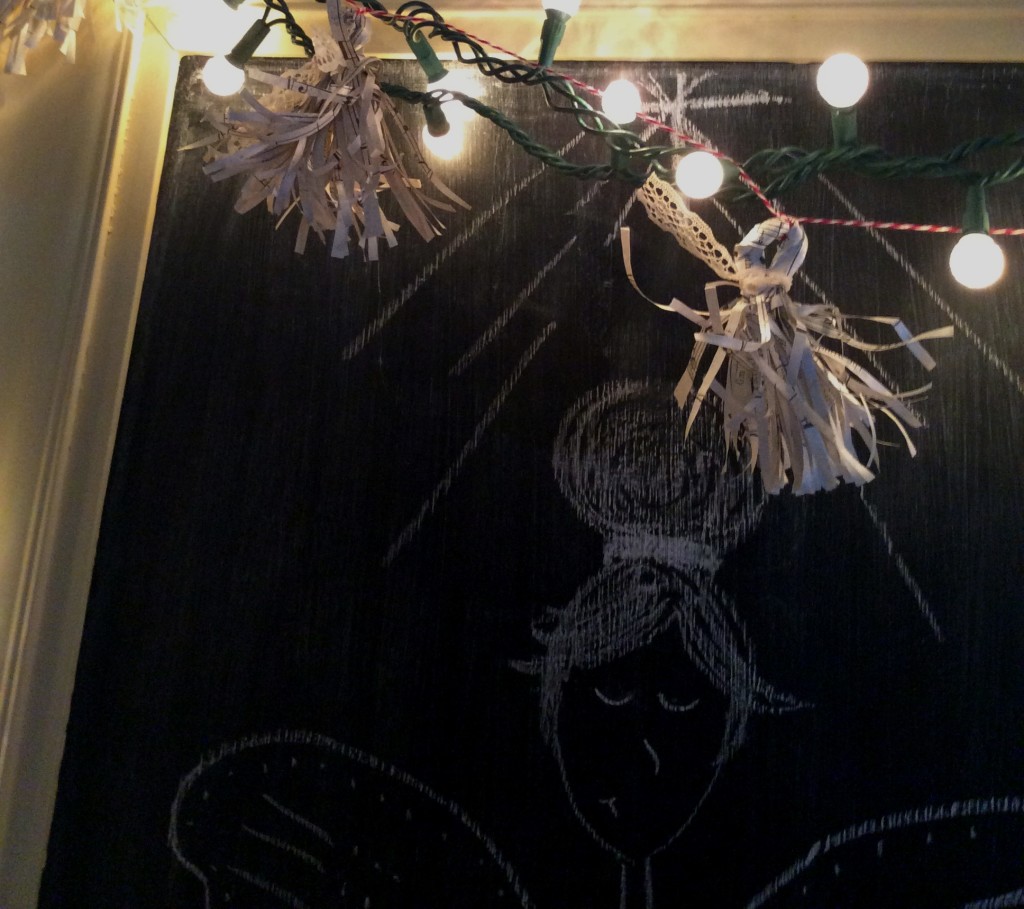 Happy Holidays!