Happy Thanksgiving to all of you!  I hope that you are enjoying your holiday, whether it is with friends, family, or just in quiet solitude.
With the holiday season upon us and some extra time this weekend, here are some great projects for last minute decor today or for the upcoming Christmas season…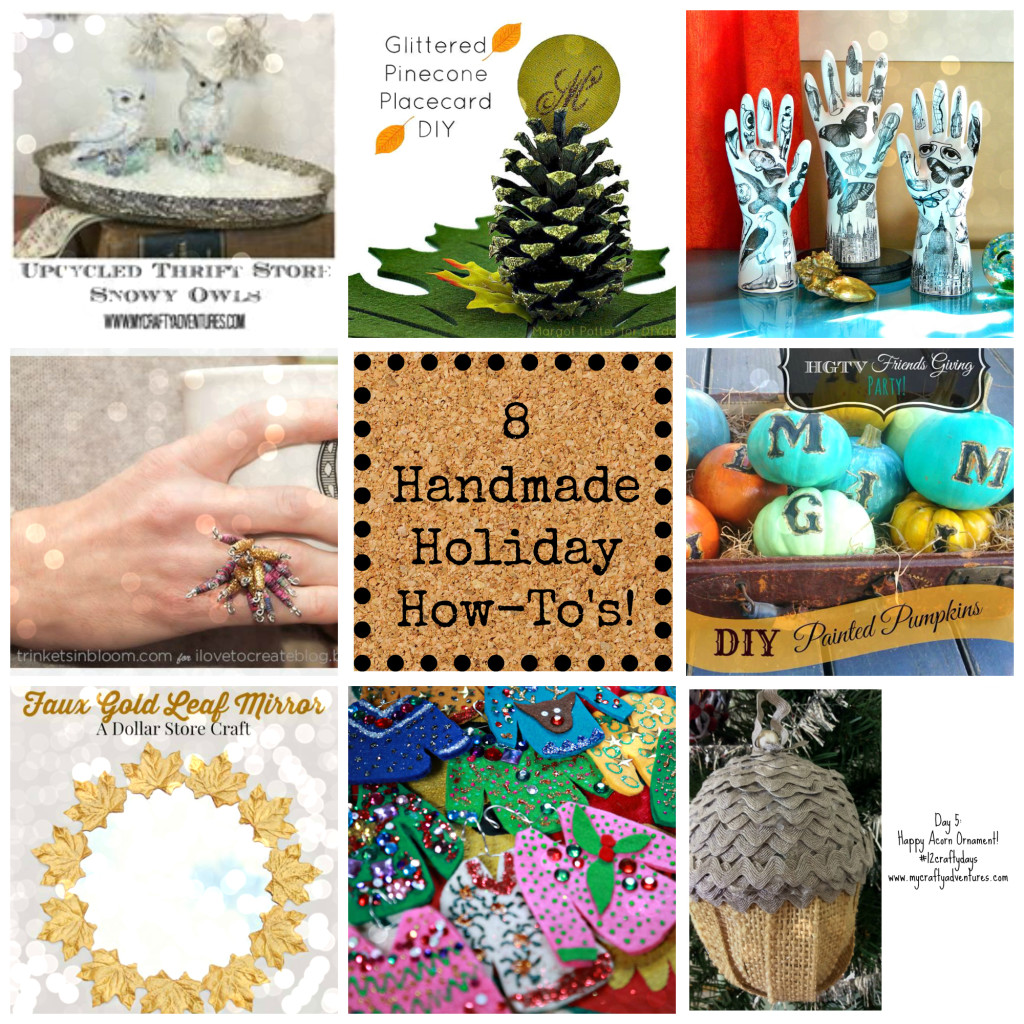 First up are my upcycled snowy owls that are fast and easy for fun wintery decor!
Next, Margot shares a great tutorial if you are looking for a last minute place card idea for your Thanksgiving table…
Mark is at it again with a fun decor item that will make a great gift this holiday season – tattooed plaster hands!
Cathy Attix shares another great project that is perfect for the jewelry lover in your life – handmade paper bead rings!
Debi's painted pumpkins will surely dress-up any table today!
Heather is at it again showing us an inexpensive way to "gild" some leaves to create a beautiful mirror!
Aunt Peaches' ugly Christmas sweater ornaments are too cute – this is one I think I am going to try this year!
And finally, I am sharing my simple and trendy acorn ornament project for your Christmas tree!
Hope your day is fabulous!