Ball jars and make-your-own snow globes made in them are still all the rage this year – at least from what I can see in every store, online forum, and Pinterest board under the sun!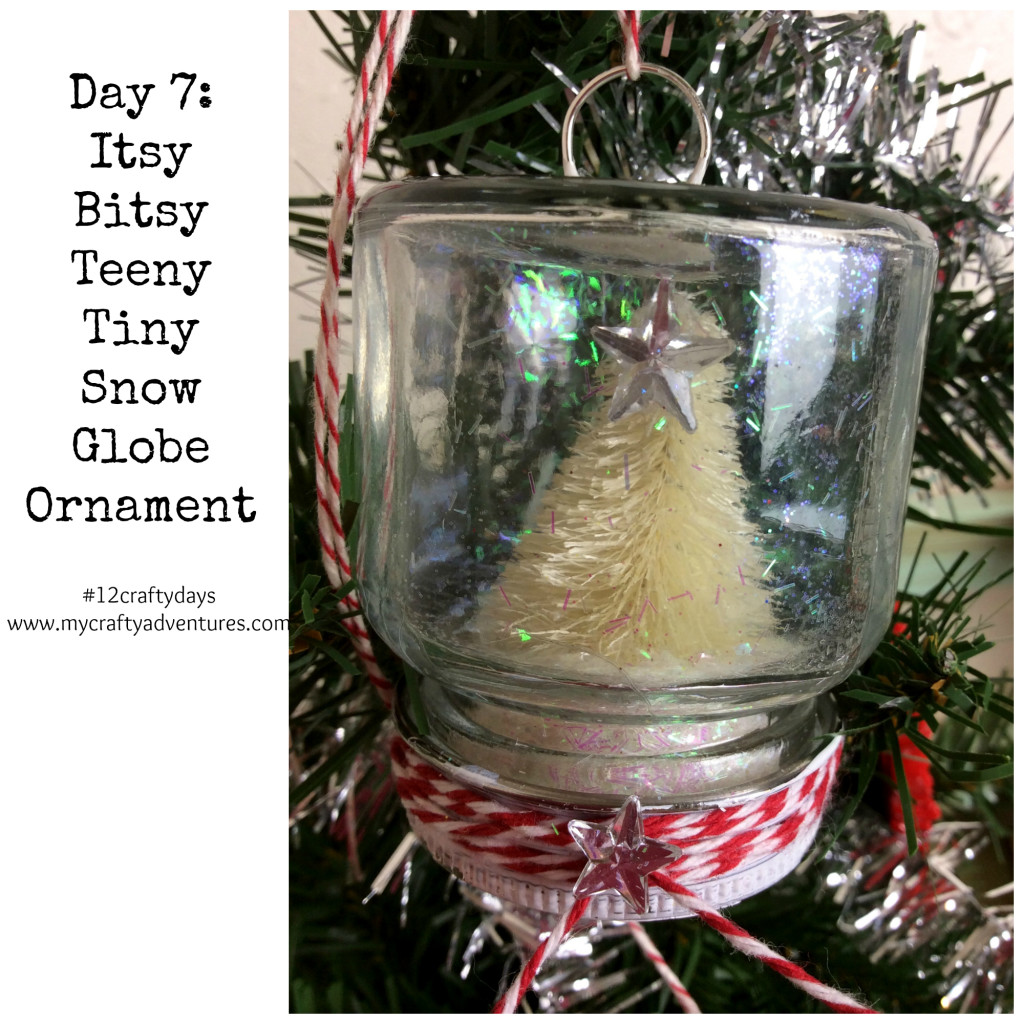 After seeing so many larger variations, I thought why not take it to the mini size and turn it into an ornament?
Here's what you will need: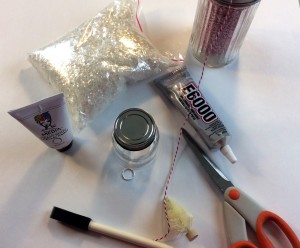 E6000 glue (I used white to look like snow, but you can use clear, too)
A jump ring
A tiny clear jar
A tiny tree or other little item to put inside
Fake snow
Baker's twine
Mini stars
Hot glue
White paint and foam brush
Now let's put this little project together!
1.  Begin by putting a dab of E6000 onto the bottom of the jar.  Let it sit, according to package directions, for about 2 minutes before putting the jump ring into the glue.  You will need to be prepared to hold it for a while…
2.  Paint the lid and let it dry.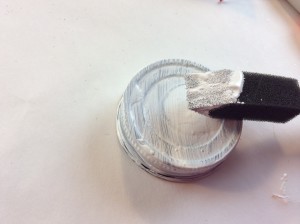 3.  Hot glue your tree into the bottom of the dry lid.  Hot glue on a star at the top if you want.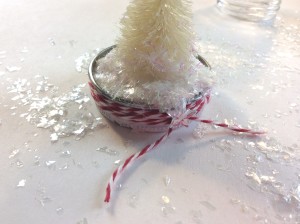 4.  Tie some baker's twine around the lid and add a little star with your hot glue.
5.  Add in your fake snow – both into the jar and onto the glue dab on the glass portion with the jump ring.  Screw the lid on tightly.
6.  Once your E6000 is completely dry, take some more baker's twine and tie it onto the jump ring to create a hanger for your ornament.
Now you have a little teeny tiny adorable snow globe for your tree!