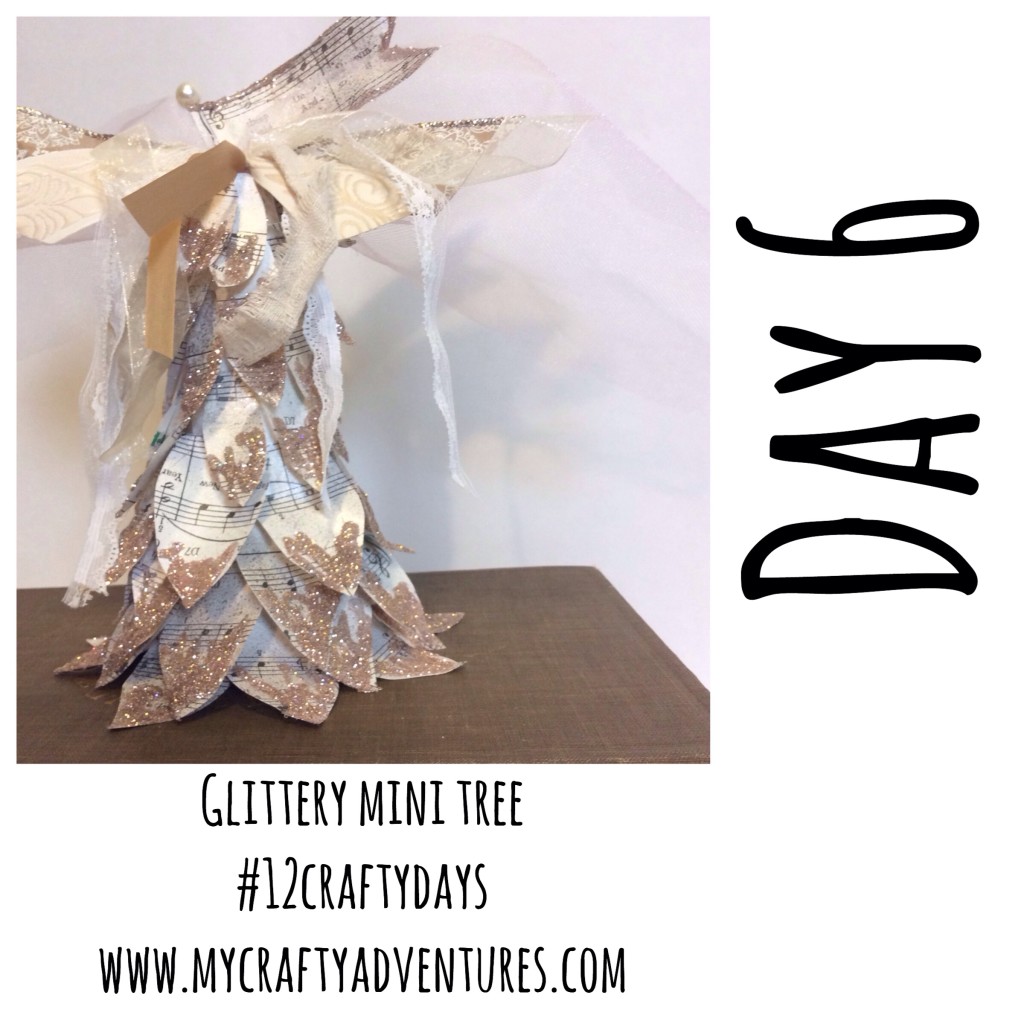 As I know I have mentioned before, I have an affinity for Christmas trees, so why not make another one…  and probably a few more after this!
This project is a fun one because it uses glitter and what is better this time of year than glitter?  Well, ok, cookies, turkey, time with family…  alright.  But glitter still ranks pretty high up on the list.
Anyway…
Here are the supplies you will need:
Scissors
Hot glue
Perfect Pearls or other sparkly sprays
Music sheets or book pages
Heat gun
Chipboard template
Pencil
Foam cone form
Pins
Mix of ribbons
Glitter!
Here's how to put it together:
1.  Create a template using your pencil and chipboard – I made 2 – a large one and a small one.  They do not have to be fancy or even perfectly symmetrical.  Just a basic leaf type shape.
2.  Spray your papers – just one side is needed – and dry with the heat gun.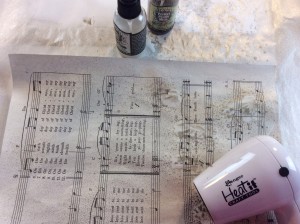 3.  Fold the papers, trace your shapes, and cut them out.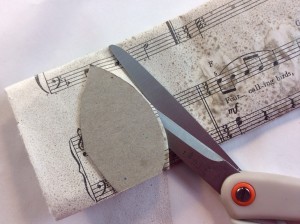 4.  Add a little hot glue to the end of each piece randomly and then dip it into the glitter.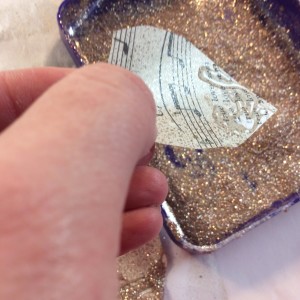 5.  Starting at the bottom, hot glue on the petals in rows.
6.  For the top, cut out another piece of paper to create a banner.  Add glitter and glue it to a pin.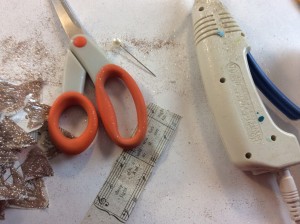 7.  Create a bow and pin it to the top of the tree.
8.  Finish with your banner.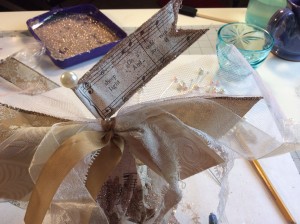 Hope you enjoy a sparkly holiday tree as much as I do!