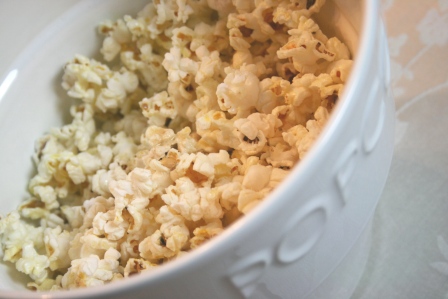 Today I want to talk about movie quotes for a minute…
"Just keep swimming."
"Keep moving forward."
"If you build it, they will come."
"It's not personal; it's business."
"Go to the mattresses."
and, my favorite…
"I want to be in love in a movie."
Here is why these quotes are important…
"Just keep swimming."
I have to keep moving toward my goal.  I have a goal, but I have to keep moving, swimming, running, sprinting, jogging, crawling, and scraping to get to it.  I can't let it go and I have to keep it in sight.  I have to remind myself that I am doing this for a reason and I can't take a break and stop.  No matter what, I have to keep swimming.
"Keep moving forward."
While there will be times that I try and fail – probably more often than not – I can't stop.  This is similar to the previous one, but it also has to do with overcoming failures and not letting them stop me either.  I need to get up and learn from them, apply changes, and try again… and again… and again.
"If you build it, they will come."
Building a strong foundation is critical to success.  Learning how to do that, talking with experts, relying on friends, and not being afraid to listen and have a team is critical.  It will take time to do all of this, but if you stick with it and work with those that you can trust and rely on, success will come.
"It's not personal; it's business."
Friendship is friendship; business is business.  While sometimes they involve the same people, you have to remind yourself of that – constantly.  This is super important when building a new business…  you might have friends that say no to helping you with their business because it is not a good fit for their brand, business goals, or a million other reasons.  And that is ok – you are still friends and understanding that is the most important thing.  Just because it isn't a good fit to mix your businesses, doesn't mean that you are not still friends.  It is business – nothing more, nothing less.
"Go to the mattresses."
"Fight.  Fight to the death."  This is YOUR dream, YOUR business, YOUR livelihood.  Only YOU can fight for it – no one else will.  Only YOU can sell yourself, your talents, your abilities, your product.  YOU have to be willing to go the extra mile, put in the extra time, and make the sacrifices required to make it work.  Always know that you are your best advocate, pr, face, representative, and brand advocate – there is no one else that can do that better than you when you are starting a business from the ground up.
"I want to be in love in a movie."
Don't let yourself be blinded by the ideal outcome, perfect business dream – it only exists in the movies.  There are no fairy godmothers to save the day.  There is no one at the top of the Empire State Building waiting to hold your hand.  There will be real problems you will have to face.  There will be moments of amazing joy.  It will balance out, but it will not be perfect.  The road will be bumpy and you will be better for it.  While you can dream of the ideal, you have to know, in your heart and your head, that it will come at a price that you have to be willing to pay along the way.
These are the things I am reminding myself of as I continue to move forward in this new, extremely low-paying, adventure.
Keep working – put the time in and get the results out.
Never compromise on your morals, principles, or goals.
Be authentic.
Be willing to make sacrifices in order to make the dream happen (as long as they don't affect 2 or 3)
Be passionate and happy and full of love and gratitude, no matter what the day, hour, or week ahead looks like.  Positivity breeds more positivity.
This is where I am today.  Jumping into the Monday of Thanksgiving week with a grateful, but worried and troubled, heart, unwilling to stop, slow down, or compromise on living my dream.  I am terrified, but happy.  Scared, but excited.  Busy, but nervous.
Real life is scary, but it is also an amazing ride.  So, I hang on with both hands, and go for it – I only have one life, so I intend to live it.