I am not sure why, but I see acorns everywhere right now!  So, I thought why not make my own unique spin on the acorn ornament trend!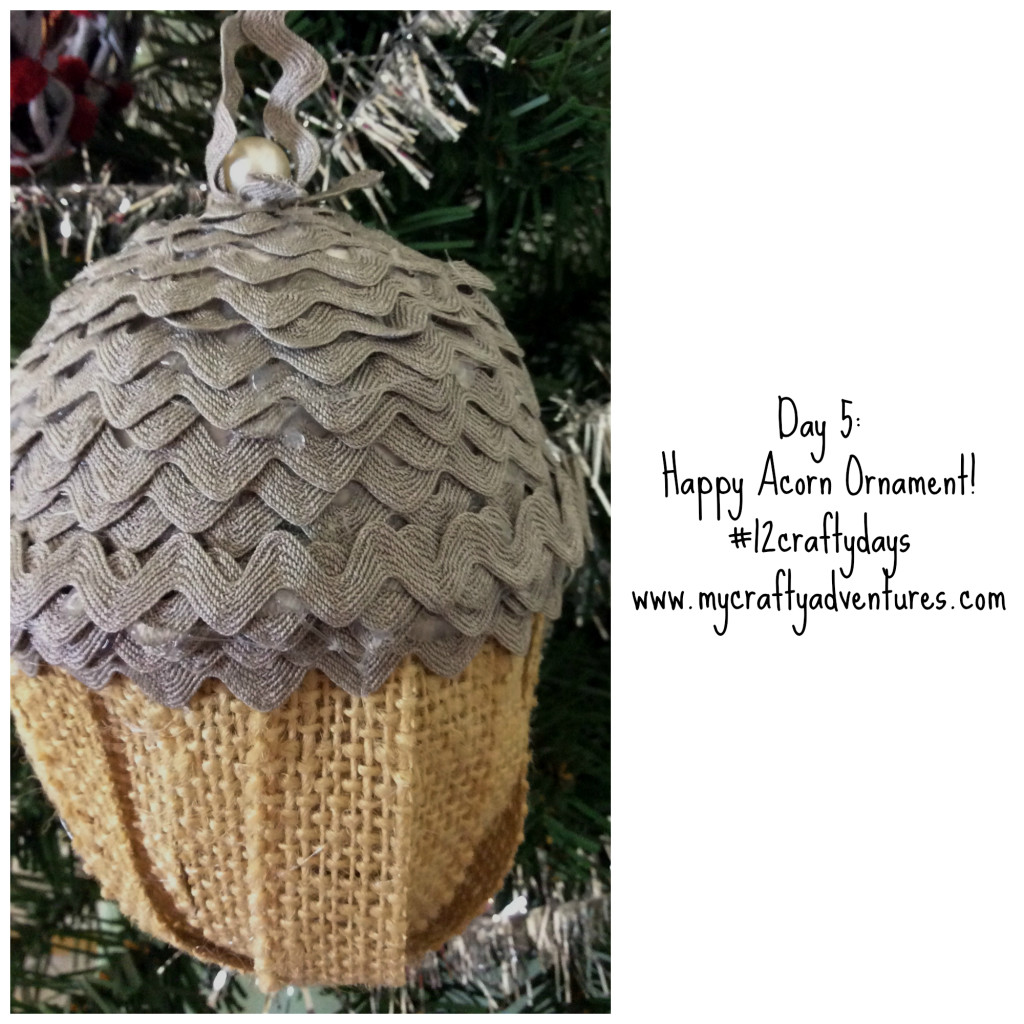 Here's what you will need: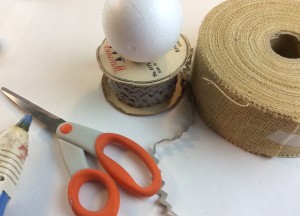 Burlap ribbon
Gray (or any color you choose) rickrack
Hot glue
Round foam ball
Pretty pin
Here's how to put it together:
1.  Cut your burlap into narrow strips – about 1/2″ wide.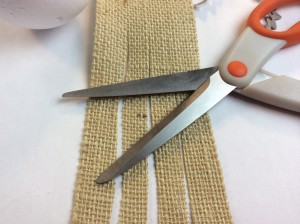 2.  Take two strips, wrapping them around the middle of the ball and securing them with hot glue.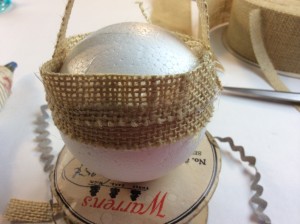 3.  Start laying strips up and over the top of the base of the ball.  Continue adding and gluing until the base is filled in.
4.  Start wrapping and gluing the rickrack all the way around from the middle where the burlap is, up to the top.  Then go back and add a few extra layers around the middle area to make the base of the acorn's cap.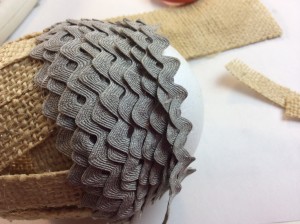 4.  Create a loop out of rickrack and secure it into the top center to create a hanging loop for your ornament.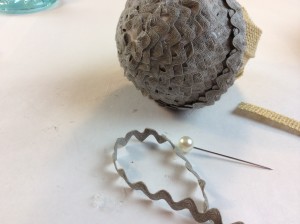 Now all you need to do is adorn your tree!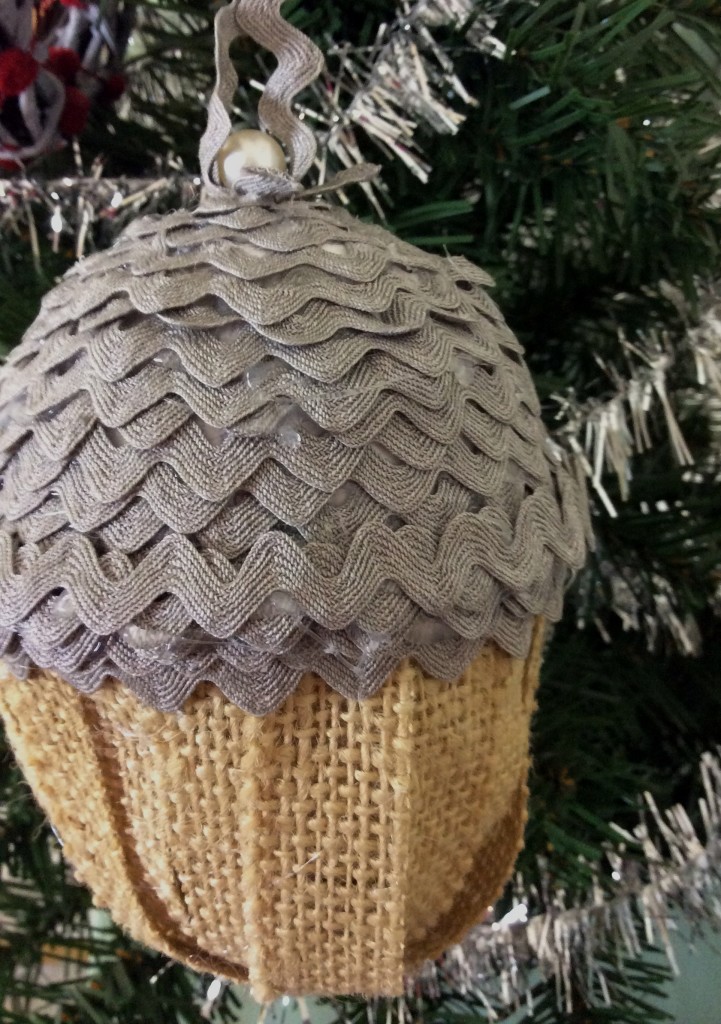 Happy Holidays!