Day three is here!
I was lucky enough to get a great goodie box in the mail this week from ImpressArt which included their newest font "lollipop" and some blanks to play with.  As soon as it arrived, I broke it out and got to work on this little frame ornament!
Supplies you will need: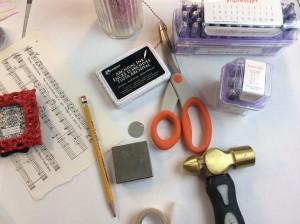 Baker's twine
Music paper or other decorative papers
Mini frame
Washi tape
Pencil
Permanent ink
Scissors
Hot glue
Here is how to put it together:
1.  Remove the paper from inside the frame. Trace the shape onto you decorative paper and cut it out. Put it to the side.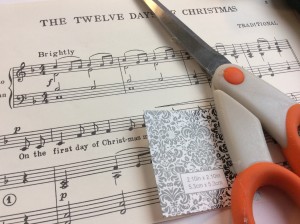 2.  Put your stamping blank onto the stamping block.  Tape it down with the washi tape. Using your pencil, mark where you want to stamp your letters.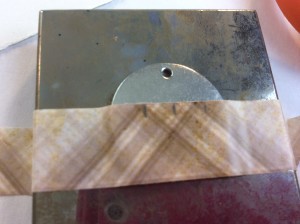 3.  Lightly ink the stamp and gently hammer the image, letters, or numbers you want to include.
4.  Tie some bakers twine through the hole.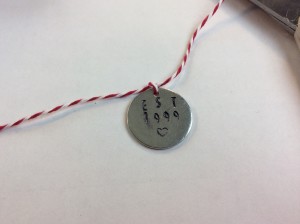 5.  Hot glue your stamped blank to the paper and put it all into the frame!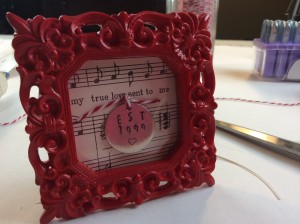 6.  You can be done now and leave it as a frame … Or… Pull the stand off of the back and then tie some baker's twine through the top and create an ornament – the choice is yours!
I love this project because it simple, yet personal. I hope you enjoyed it too!