I am so excited to share this week's projects!  We have a great mix – we have Christmas ideas, a Thanksgiving idea, and even a couple of beach-inspired projects for those of you looking for warm reminders!
We had a lot of fun creating these projects and we hope you like them!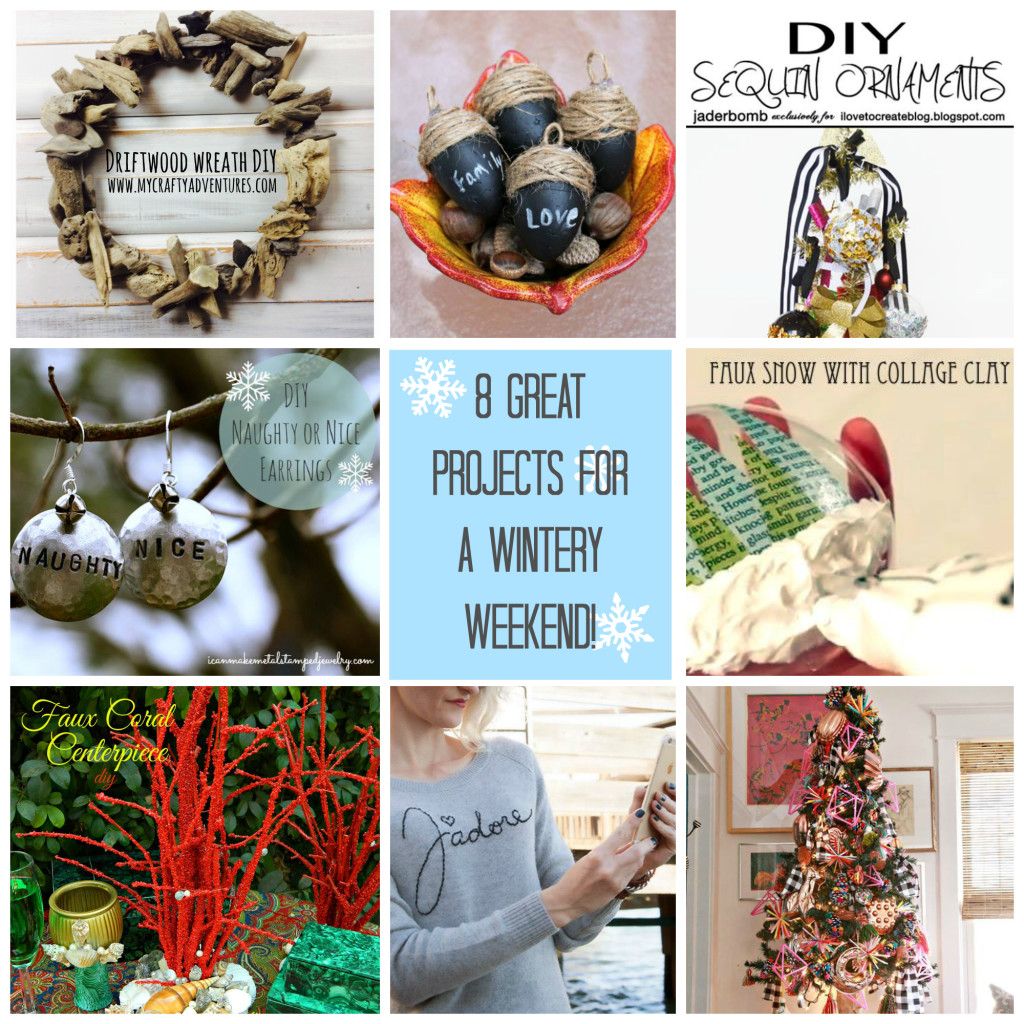 First up is my Driftwood Wreath Project...  I guess I am fighting winter as long as possible with this one!
Next are Heather's Chalkboard Acorn Place Holders that are perfect for your Thanksgiving table!
Jade creates amazing, sparkly, and fun Sequin Ornaments for her tutorial this week – talk about adding some bling to your holidays!
Margot reminds us that we can be both Naughty and Nice with these great handstamped earrings she is sharing with us!
Cathie and Steve share fun tips on how to create Faux Snow that you can add to all sorts of fun projects…
Next is another hint of warmer weather with a great Faux Coral centerpiece made by the one and only Mark Montano!
Cathy Attix of Trinkets in Bloom shares a great way to jazz up your sweater with hand embroidery!
And finally, Aunt Peaches shares a funky and festive way to take your holiday tree to a whole new level this year – it is just so bright and fun!!!