I love a good thrift store find – this is no secret.
I also love wintery white snowy owls to help decorate for the holidays and to stick around through the winter.  They are nice because they are not Christmas themed, so they can stick around through February or March if I want!
What I found, however, was that buying some like I want are a bit more costly than I would like, so…  enter in the thrift store!  I grabbed a couple of regular owl figurines for the low price of 2.99 and 3.99 and brought them home.  They are cute as is, don't get me wrong, but they don't exactly match with my winter theme.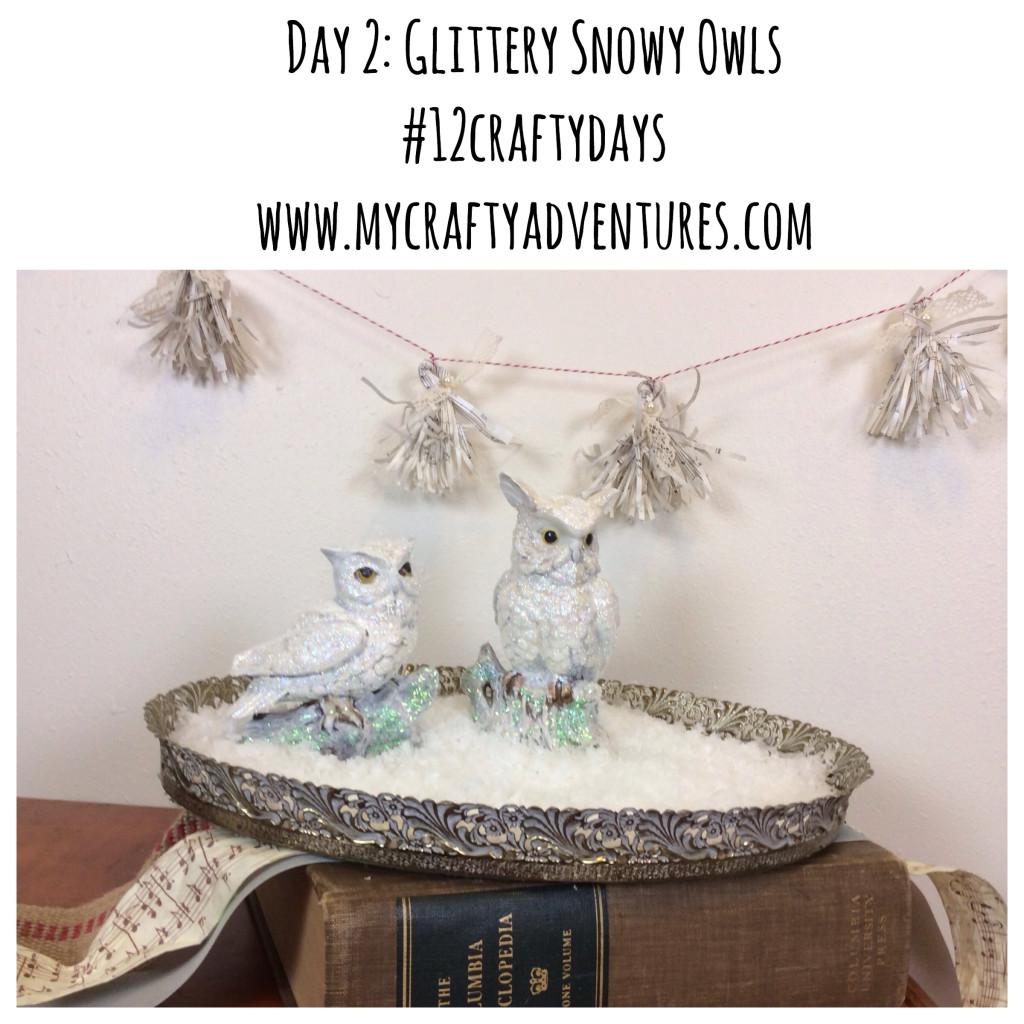 Now, maybe you are not an owl fan – you can still follow this technique to create any sort of bird, gnome, angel, or other figurine that you want!  You can even think of applying this for other holidays or just for regular decor – the possibilities are limitless!
Supplies:
Thrift store figurines
Chalk Paint in white (or your choice of color)
Decoupage
Glitter
Foam paint brushes and/or regular paint brushes – it is up to your preference.
How to put it together:
1.  Start by adding a first coat of paint to your owl (or other item) and let that dry.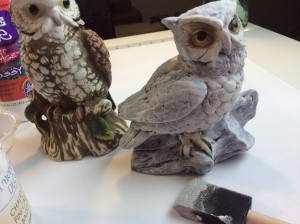 2.  Add a second coat of paint.  Now, I strategically left the eyes and a bit of the branches showing, but do what works best for you.  Let this dry.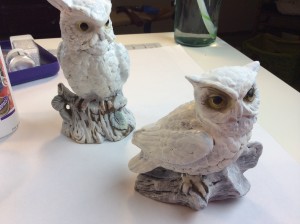 3.  Paint a layer of decoupage onto your owl where you would like to add in some glitter.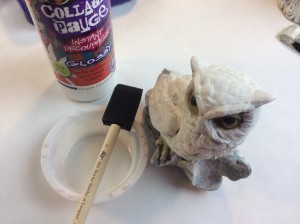 4.  Sprinkle on your glitter.
5.  Let them dry.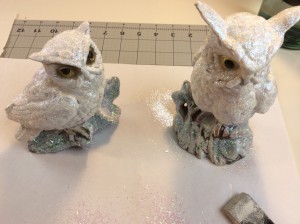 You are now all set for some snowy and happy little owls!