I had this idea to take and create 12 days worth of fun and functional holiday decor items that can be done pretty inexpensively for the most part.
All of the projects in the next 12 days will be handmade and/or are taking thrifted items and upcycling them for holiday fun.  I am so excited to create some unique and special pieces that are easy to replicate and add personality and individuality to your holiday decor.
Today we are kicking off with a simple holiday ornament!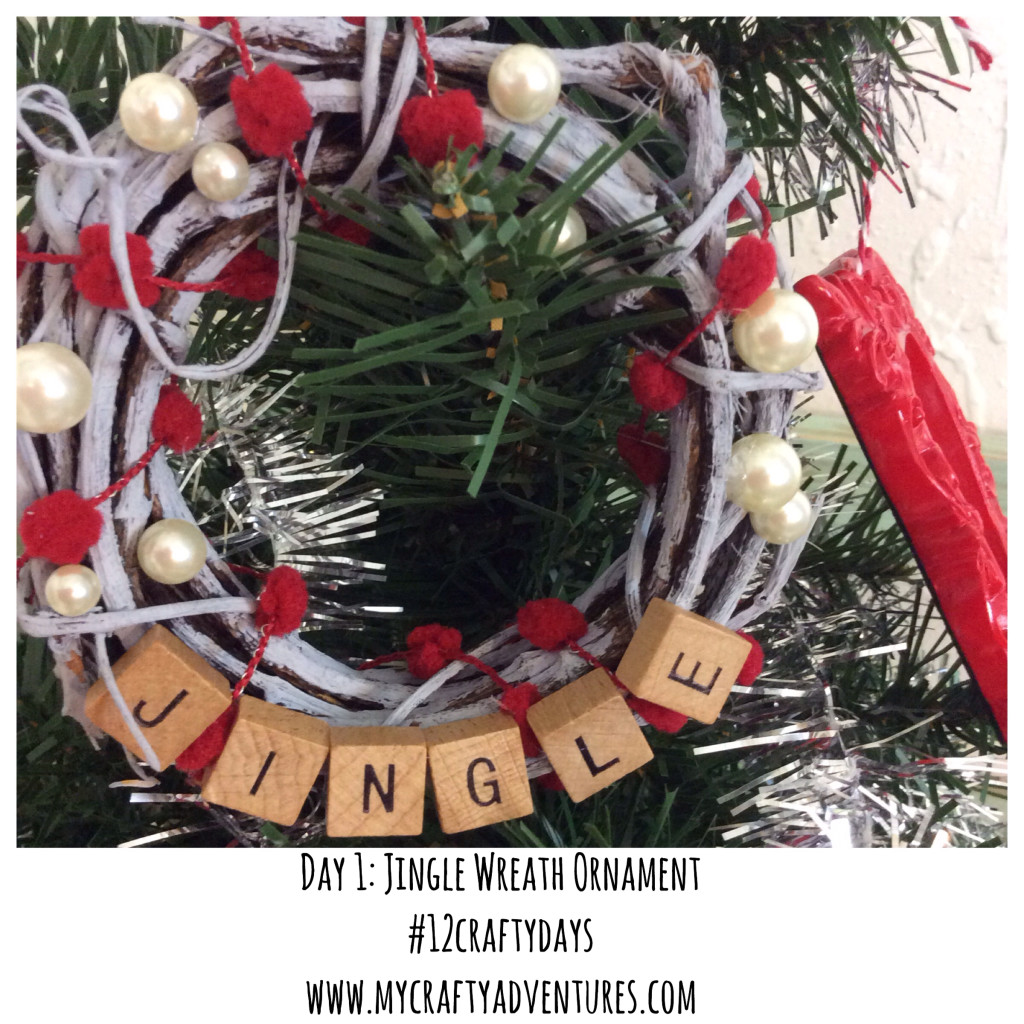 Grey grapevine wreaths are very popular right now, so I thought I would do my own twist and create a mini one for the tree!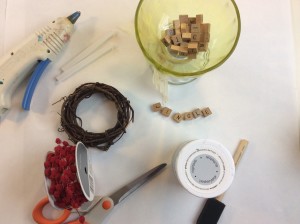 Supplies:
Mini grapevine wreath
Grey paint
Paint brush
Scissors
Ribbons
Hot glue gun
Pearls or other fun accessories
Alphabet squares
Here's how to put it all together…
1.  Paint your wreath on both sides.  There will be brown showing through – that is fine and it adds that vintage/rustic touch to it.
2.  Wrap your decorative ribbon – I am using pompoms – around your wreath and secure.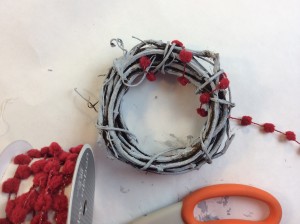 3.  Hot glue on your letters.
4.  Add in any additional bling – in this case the pearls.
5.  Tie on a ribbon to use to hang it from the tree!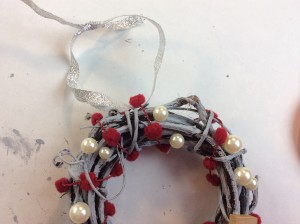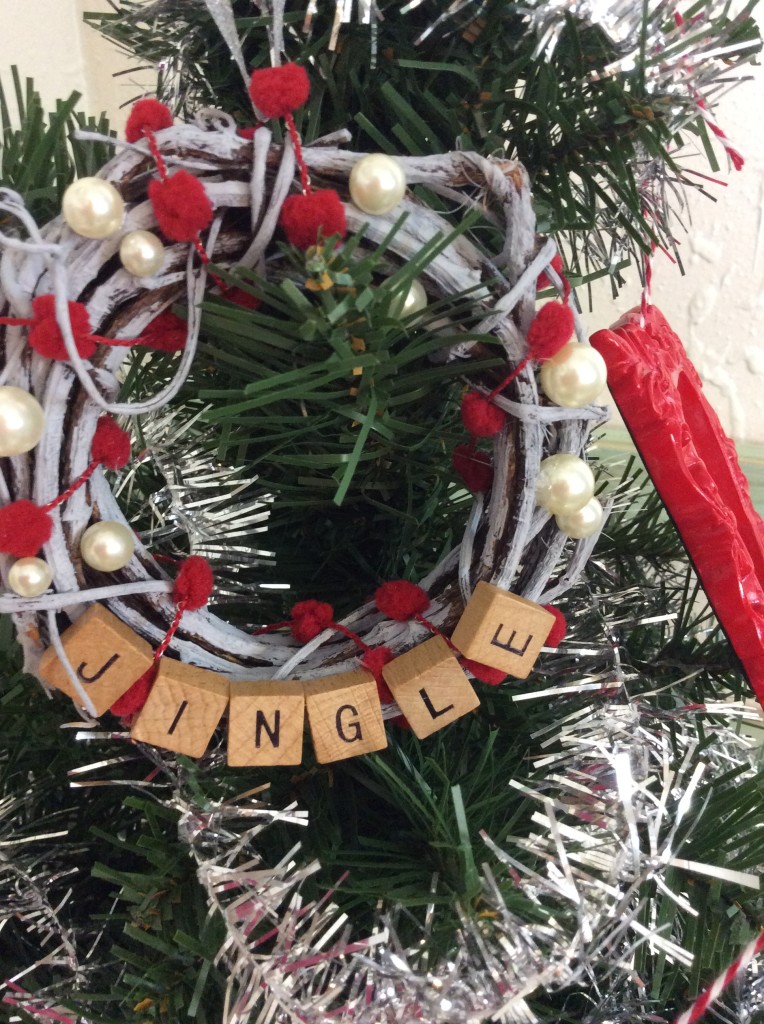 Now all that is left is to get the other 100+ ornaments up and on the tree…  guess it is time to get to work!