It's #thursdiy time again!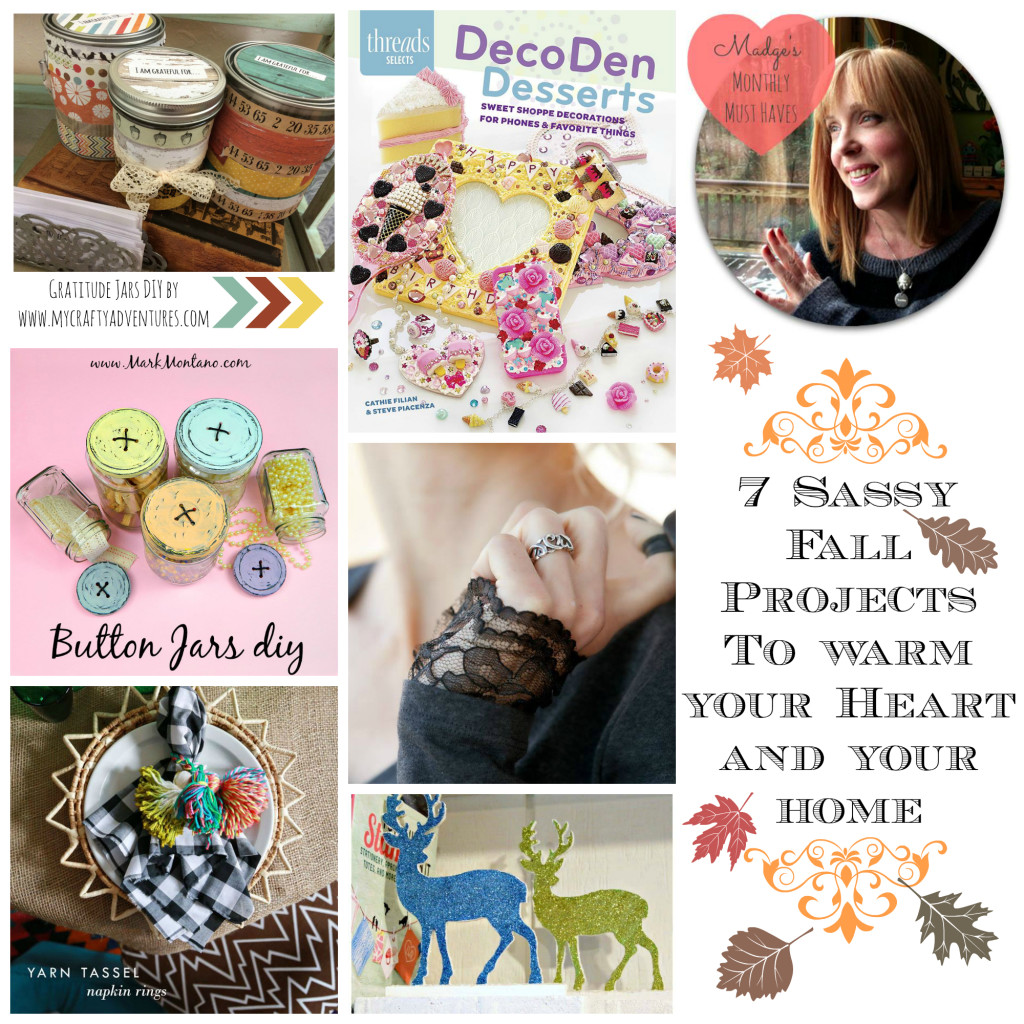 Today's projects are a great mix – chock full of home decor, prizes, and ideas!
First up is my project from this week – DIY Gratitude Jars!
Next up is Cathie and Steve with their new book and a giveaway – DecoDen Desserts! 
Margot is graciously sharing some her must-have's for November in this week's post… Be sure to check out all of the awesomeness it contains!
Mark creates super cute button jar lids – these would be great containers for teacher gifts…  just saying!
Cathy Attix of Trinkets in Bloom shares a quick and stylish tutorial for dressing up your shirt sleeves with lace…
Aunt Peaches brings the table decor up several notches with her DIY tassel napkin rings!
And last, but not least, Heather Mann shares her cute and decorative DIY Glitter bookend project with us.
I hope you are as inspired as I am to get out there and craft!