I am very excited about my next round of classes – and my last in-person ones for 2014 – that are coming up this month!
Both will be my "Creating Joy" class – a painted wood and string art class to help decorate your home this holiday season…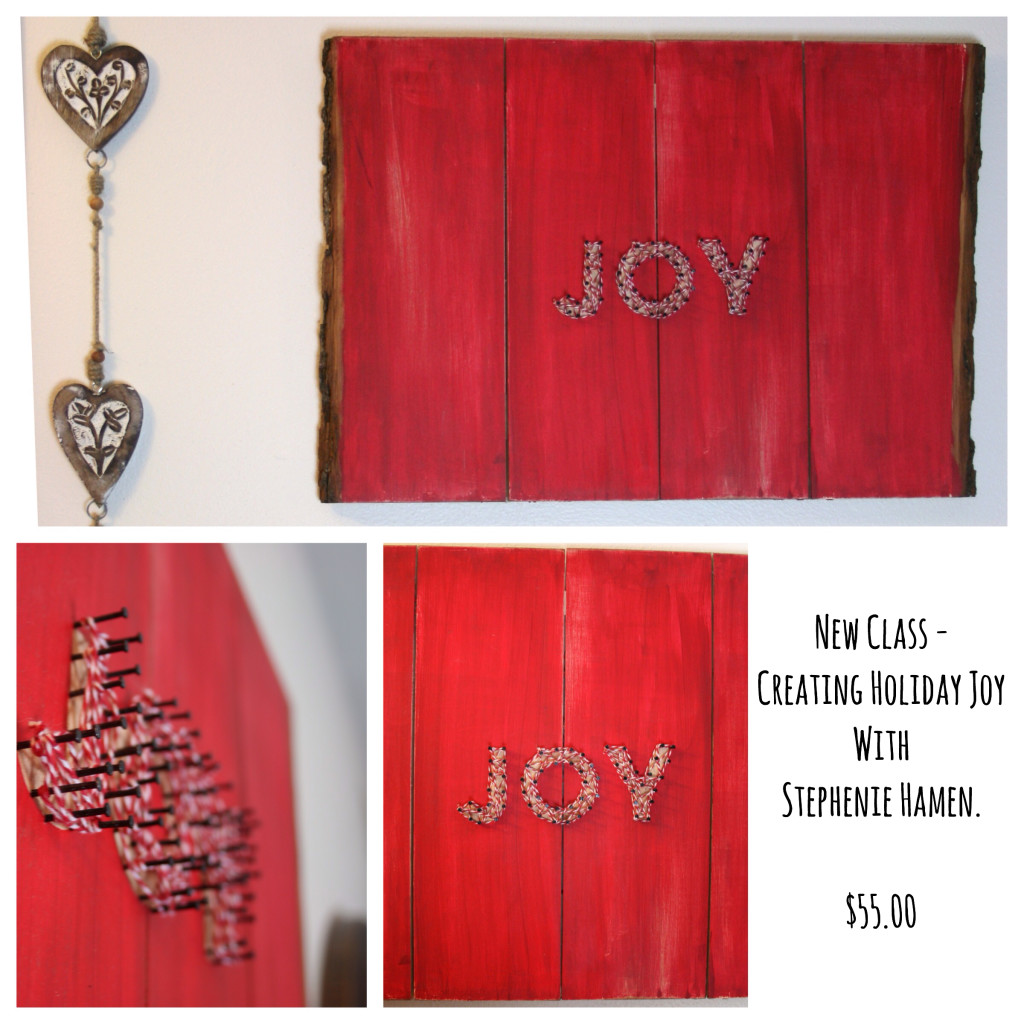 The first class is this week, Nov. 6th, at The Regal Find in Middleton and the second class is Nov. 22nd at The Piano Gal in Sun Prairie.
If you are interested, be sure to contact either location and get signed up.  Space is limited!!!
Happy Holidays (can't believe I am saying that!!!!)