It is that time of the week again – time for the #thursdiy roundup!
This week, we have a great mix of projects – I hope you enjoy them as much as I do…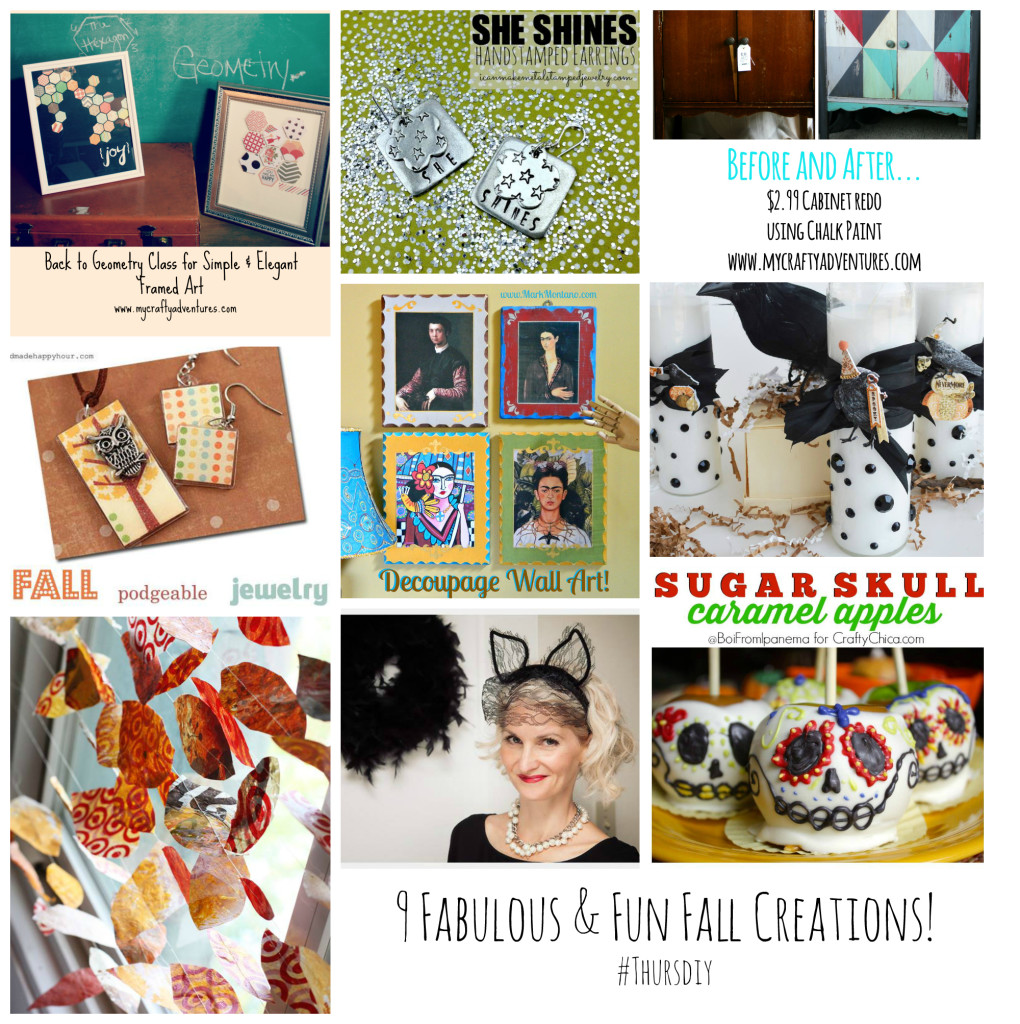 The first project is mine – quick and elegant hexagon art pieces that you can use for your own decor or gifts for this holiday season.
Next we have the fabulous Margo Potter with shiny, happy hand-stamped earrings!
After that, is my recent update of a $2.99 thrifted cabinet – I love this piece so much!
Cathie Fillian shares a great pair of earrings and a necklace she and Steve made for Handmade Happy Hour.
Mark Montano does it again with fabulous decoupaged wall art!
Jaderbomb shares a fun and festive Halloween party idea…
Aunt Peaches goes fall with this great upcycled leaf garland!
Cathie Attix shares cute and creative kitty ears for Halloween…
And finally, The Crafty Chica shares amazing and tasty Sugar Skull Caramel Apples!
I hope that you are inspired to create little something special and that you have an awesome Halloween!