Today's #thursdiy has 6 great projects in it – all ready for you to give a quick try this weekend!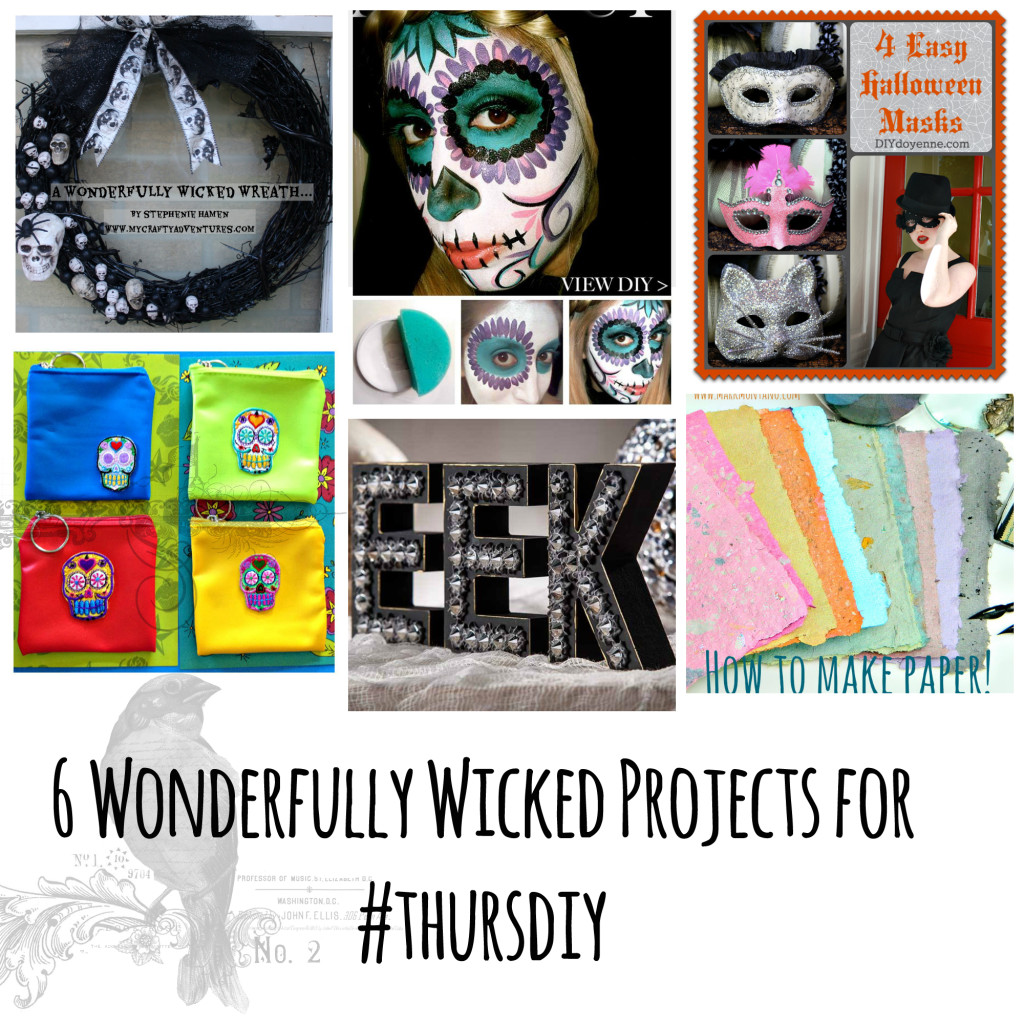 Today's projects are:
A Wonderfully Wicked Wreath by moi…
Fabulous Day of the Dead Makeup Tutorial from Cathie Attix…
4 Adorable and Chic Masks by Margot Potter…
Fun Sugar Skull Mini Coin Purses by Heather Mann…
Trendy "EEK" Marquee Sign by Cathie Fillian…
Gorgeous Handmade Paper by Mark Montano…
Hope you are as inspired as I am to get crafty!!!!
Happy Thursday!