Just the other day I got the best surprise – a huge box filled with the new always ready bottles from Aleene's Tacky Glue, a sweet note, and a cookie (which is not featured in the picture because I ate it – yes, yes I did and it was good…)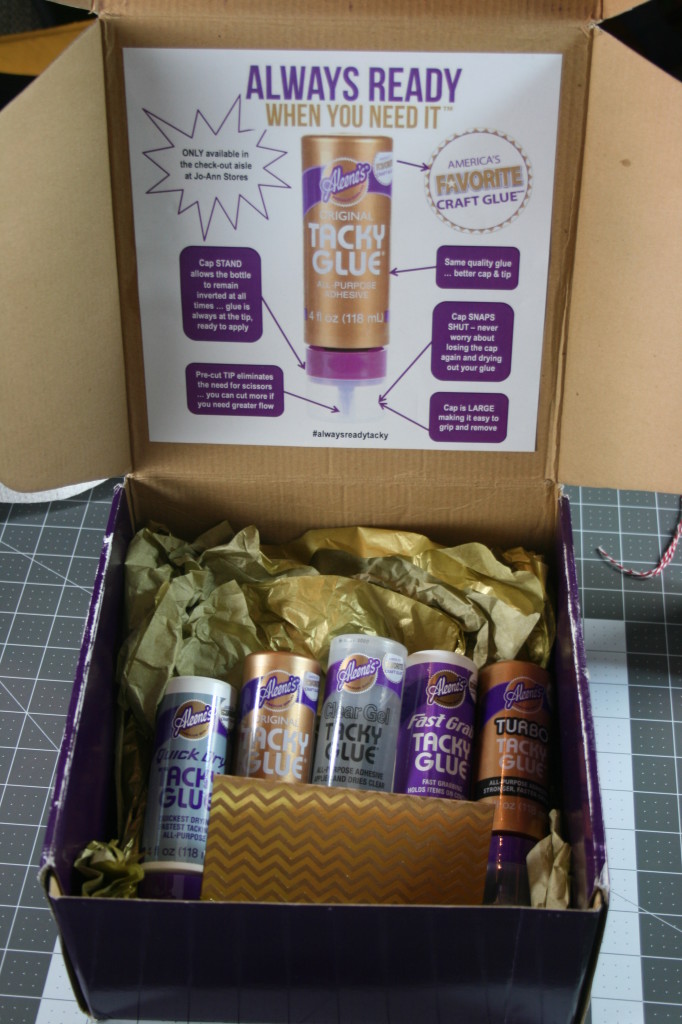 Since the team at Aleene's was so generous to send this to me, I thought that I should promptly do a project with the glue that they sent!
First, before I start the project, however, I want to point out something huge about these bottles…  you can store them tip down so that the glue is ready and waiting for you…  how great is that?!?!?!?  Plus, the tip of the glue is already cut off for your now, so no more sticky scissors from cutting it off on your own.  I have to say, I love the new design and it was still the same great glue I already know and love…  win win!!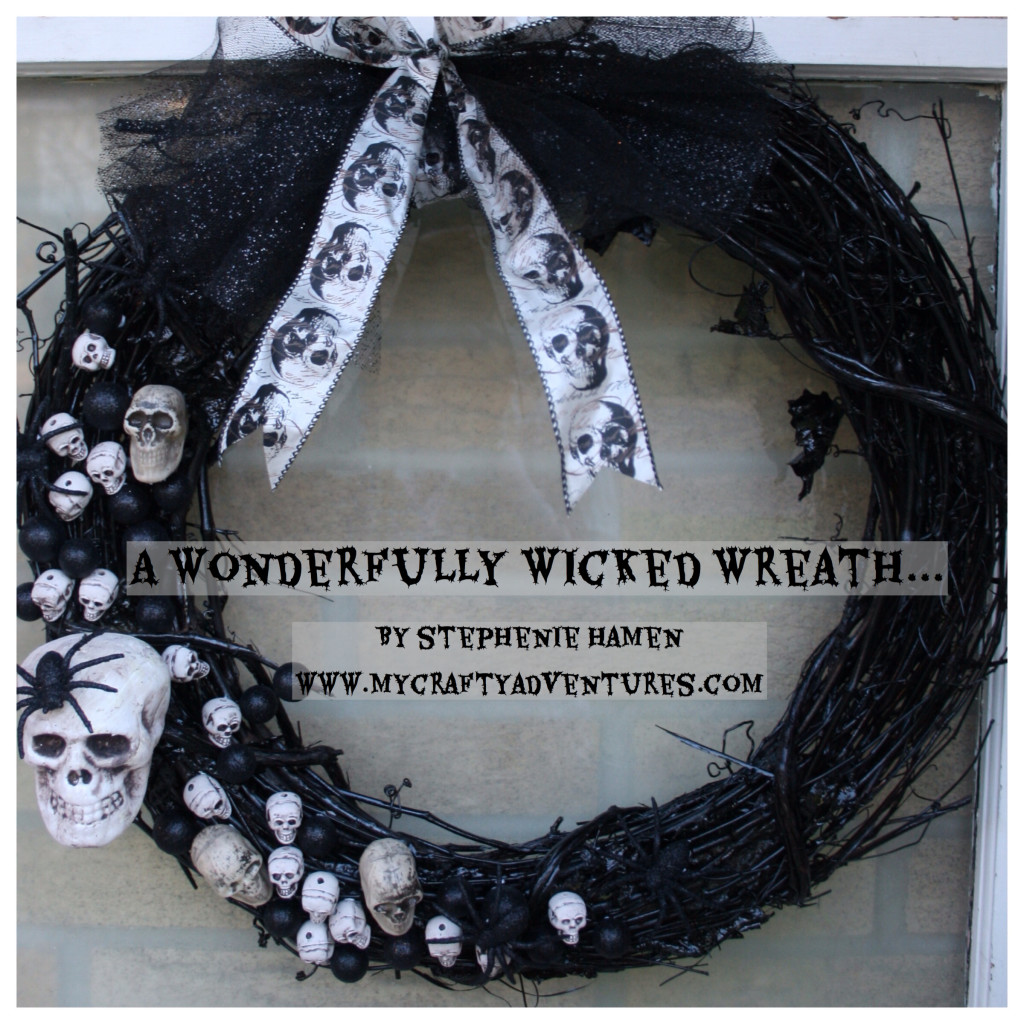 Ok – now for the project…  Here's what you are going to need:
grapevine wreath
black spray paint
Halloween bits – I used skulls of various sizes and some black glitter accents – spiders and some spheres
Scissors
Tulle and ribbon
Here's how you put it all together:
 Spray paint your wreath on both sides.  Do this in a well-ventilated area.  
 Once everything is securely adhered and dry, add in your tulle and ribbon.   
 Hang it anywhere you want to add a little extra Halloween flair!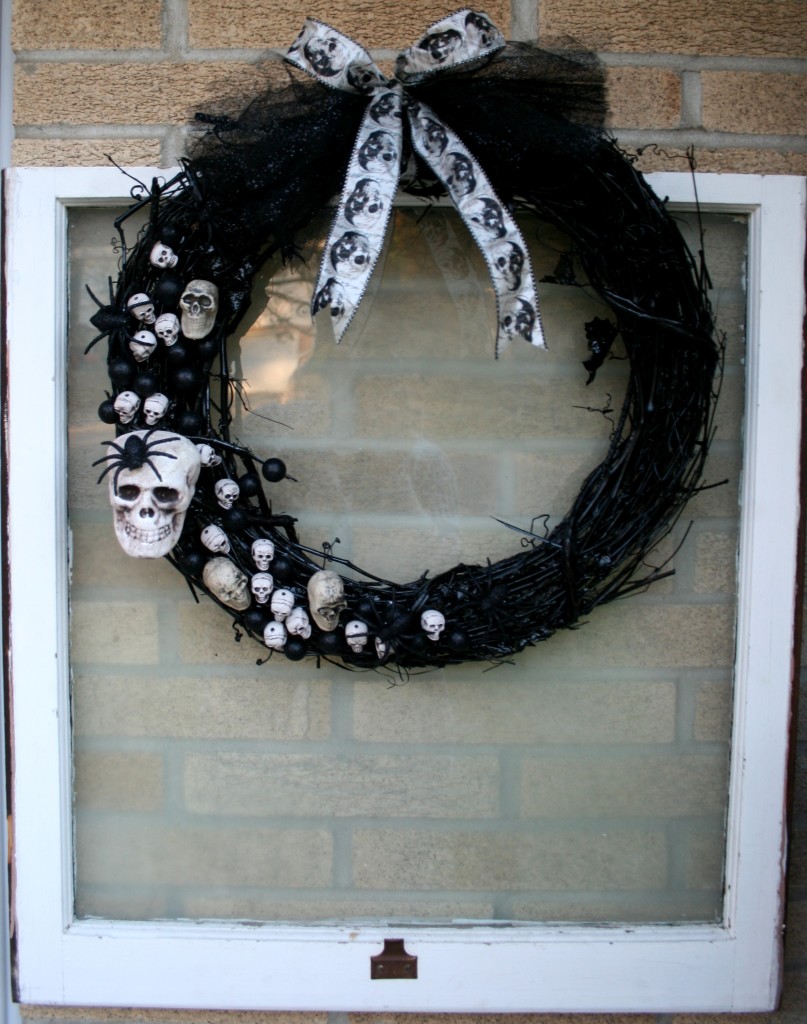 Now, I used the Fast Grab Tacky Glue because some of the little skull beads were heavy and the fast grab adheres them into place quickly and has an extra bit of adhesion in it so they weren't slipping and sliding on the varied texture of the grapevine wreath.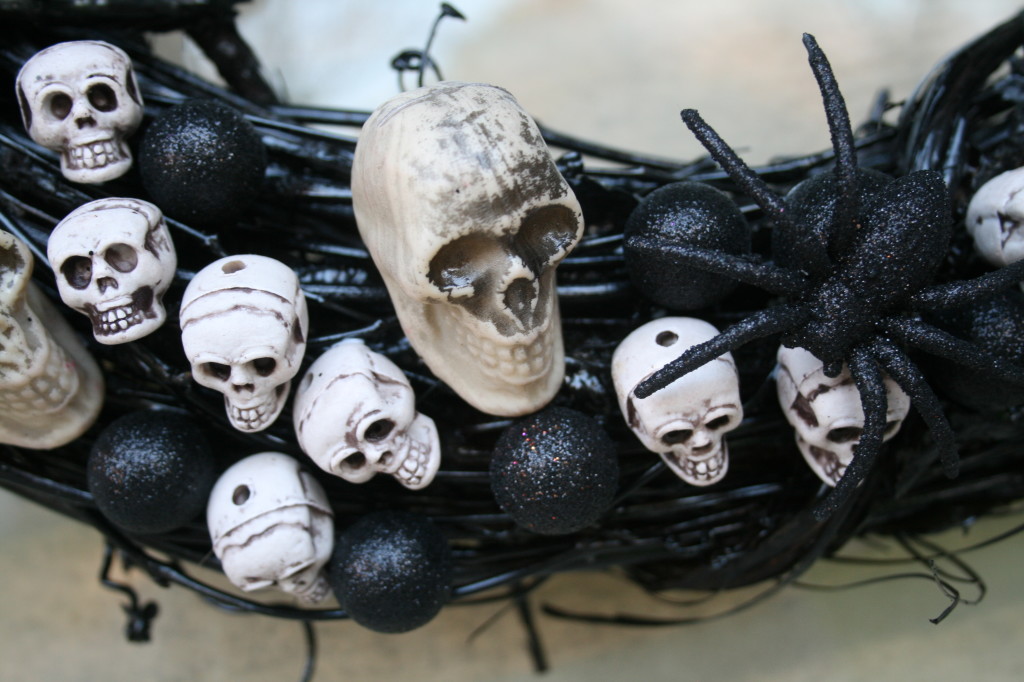 Overall, I have to say this was a fun project to make and I can't wait to try out the other glue varieties in my goodie bin!
Thanks for stopping by!
(Glue provided to blogger for use.)