Lately I have a new hobby.  On top of creating art, going to art shows, teaching classes, and everything else – I am obsessed with upcycling furniture pieces using chalk paint.
Like seriously obsessed.  It is a problem that might require some intervention at some point.
For now, however, my art booth and my home are benefiting from this addiction.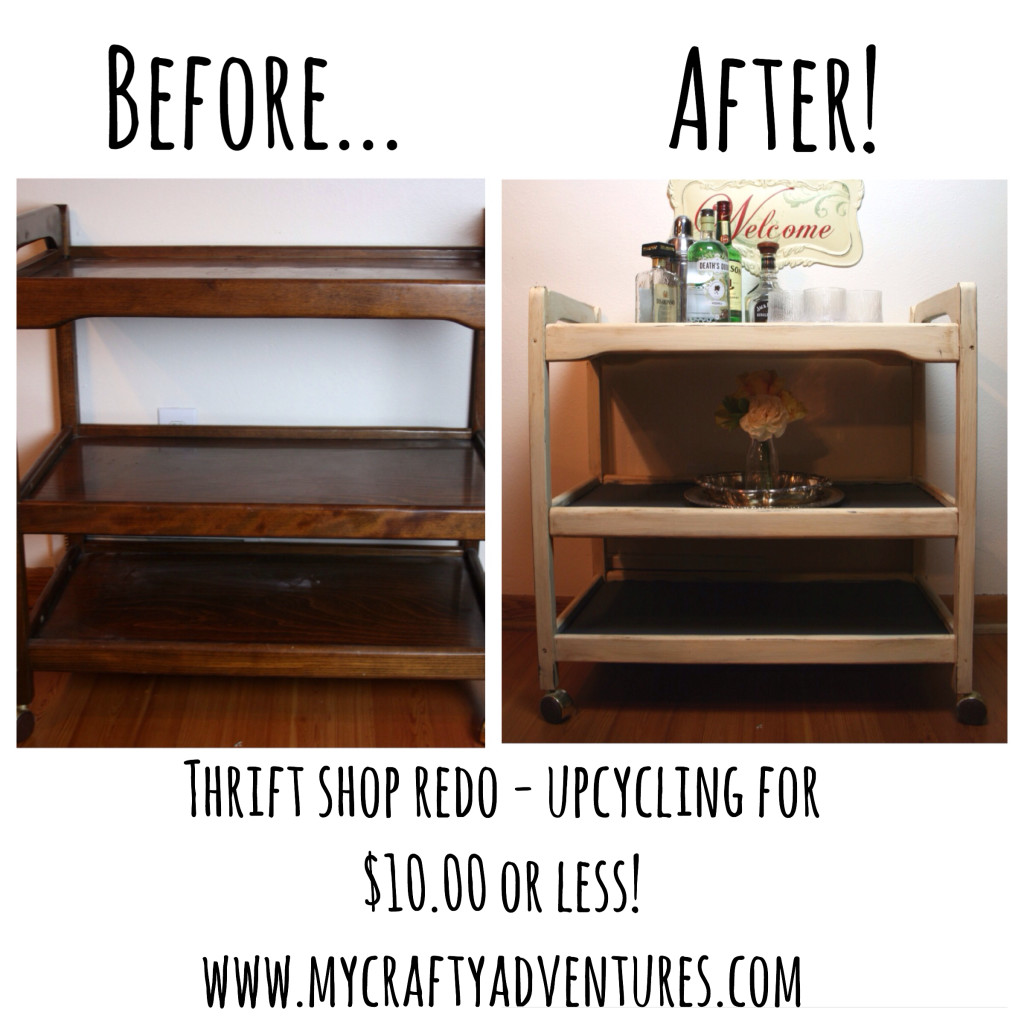 This is a very basic project – one that I would recommend to any first timers.  I wanted to share this one so that you could learn the basics of how to use chalk paint to create something "new" for your home.
I am going to share another project this week that is a bit more advanced – still easy, just a bit more time consuming – that's all.
For this project, you need:
Now, here are the steps – I am breaking it down to the most basic form for the beginners who might need help for their first project.
I am so happy with how this cart turned out!  It will be a great rolling bar, candy cart, and so much more!!!
And, it was only $10.00 at the local thrift store.  A little paint I already had, and it is brand new and ready to roll!  How great is that?!?!?!
I hope you have as much fun with your project as I had with mine.  And, more projects to come!
Happy Crafting!