I know it is cliche, but…
I love to decorate pumpkins for Halloween.  I always have.  It is one of the great pleasures of fall.  Nothing beats sticky, ooey, gooey hands after scooping out the insides of a pumpkin.  Threads and pulp, along with seeds stuck to your hands, under your nails.
Oh, wait, I was wrong.
There is something better.
Getting the same result using a foam pumpkin that requires no gut scooping or rotting on your front porch, then going to seed, so that you can accidentally grow pumpkins in your front yard the next year (long story…  well maybe not.  That's pretty much the gist of it.)
Anyway, for the last few years I have done all sorts of versions of the pumpkin, so I decided to step it up and try a few more ideas.
Welcome to Pumpkins 2014!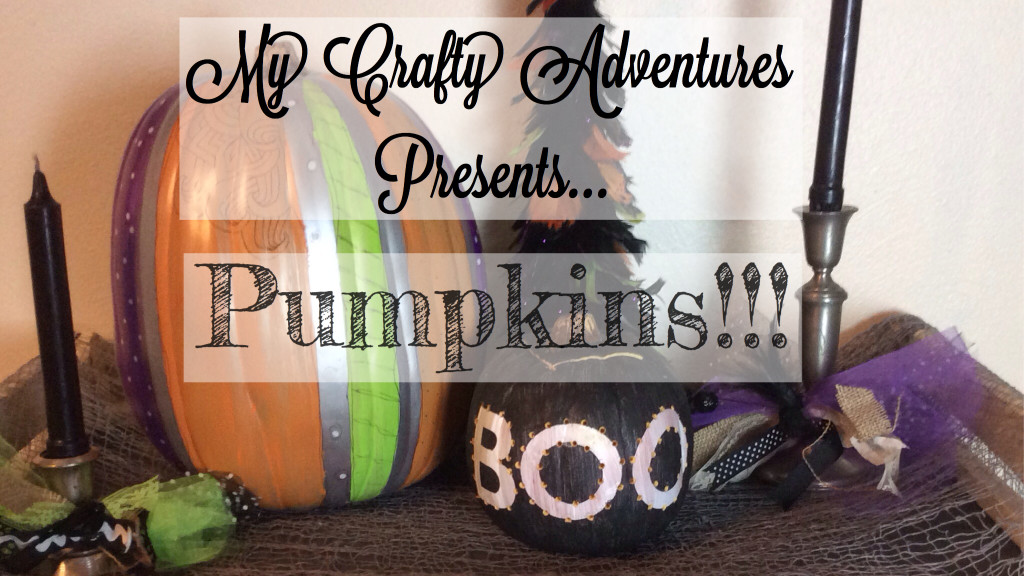 I had a ton of fun creating these and hope that you like them too!
Check out the video to get the full instructions on how to create both of these pumpkins – or to at least get some additional inspiration for what you are working on.
Happy Halloween and Happy Crafting!